Advent Devotionals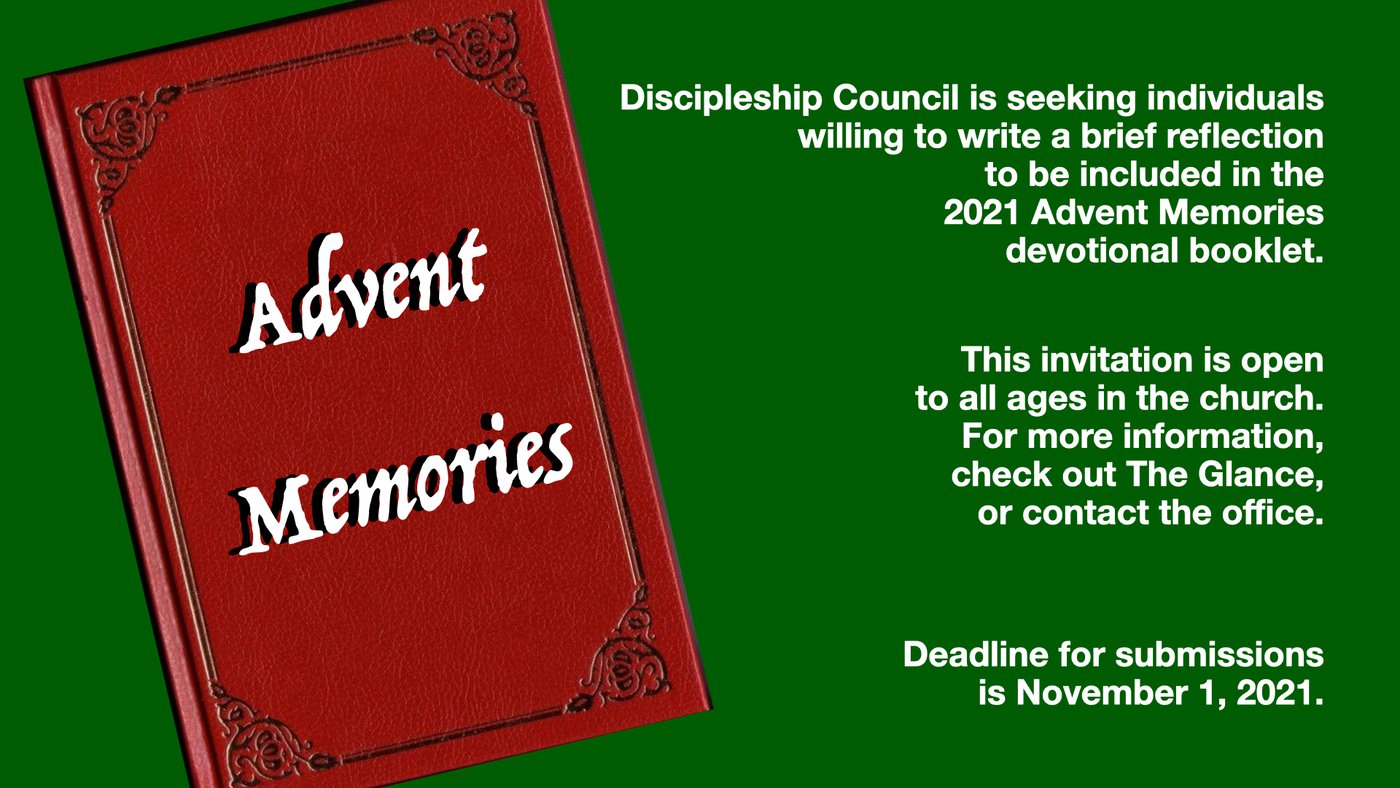 Advent/Christmas Devotional
For the upcoming season of Advent/Christmas, the Discipleship Council is seeking individuals who would be willing to write a brief reflection to be included in an Advent/Christmas Devotional booklet. This booklet will be made available in both print and online versions.
We trust this will be a special way for us as a church family to learn more about each other, and we know this would be of great benefit as together with awestruck wonder, we anticipate the arrival of the Christ-child.
This invitation is open to all ages in the church. For those interested in sharing a devotion, consider the following prompts to find your starting point. You may mail or drop off your completed devotions to the church office C/O Wendy Jones, or email Wendy directly at myncocean@yahoo.com. Deadline for submissions will be November 1, 2021.
Prompts:
What Advent/Christmas means to you.
A favorite Scripture/Biblical Character relating to this season.
A favorite Advent/Christmas tradition in your family or at Gayton Baptist Church.
A favorite Advent/Christmas Carol and why.
A fond memory of a special Advent/Christmas--could be serious or humorous.
Children's past performances: touching moments from pageants, live nativities, readings, choral programs. This could also include humorous happenings.