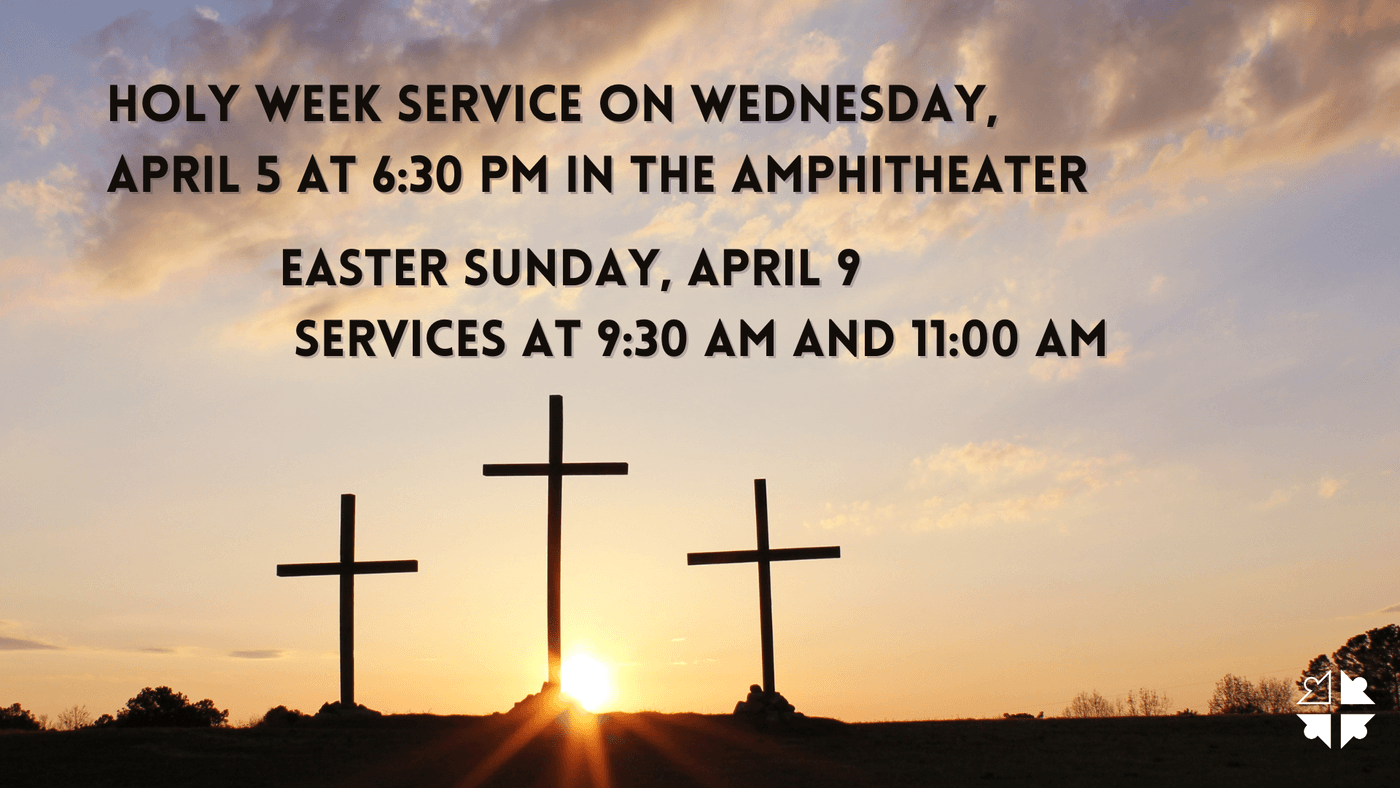 Join us to celebrate the resurrected Savior on Easter Sunday!
We will have a service at 9:30 am in the Worship Center which is located at the Main Entrance of the church. Our 11:00 am service will be in the Gym. The Gym entrance is at the back of the building near the playground.
Check out the What to Expect page for information about parking, dress, and more!
We will not have Kids Ministry programming on Easter so families are able to worship together in remembrance and celebration of the event that became the foundation of our faith!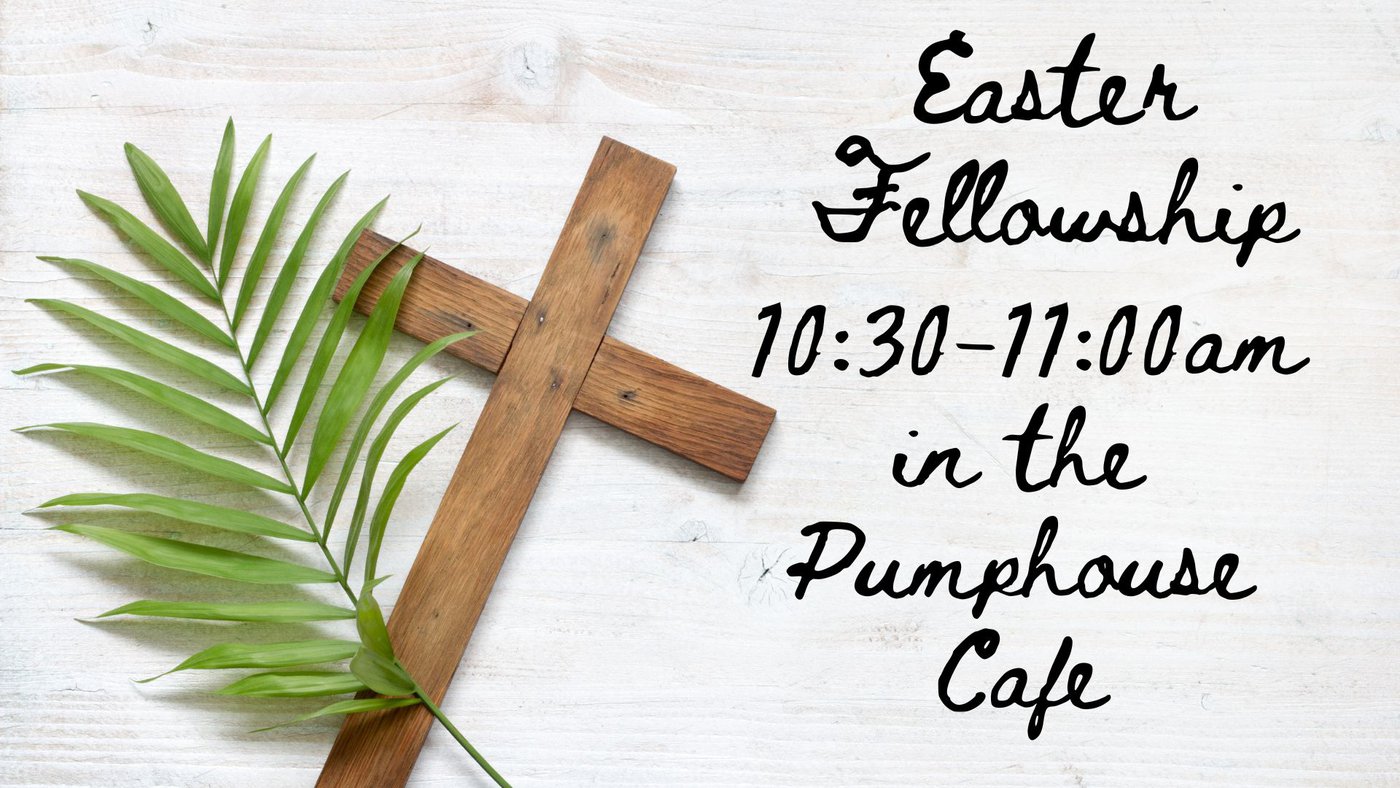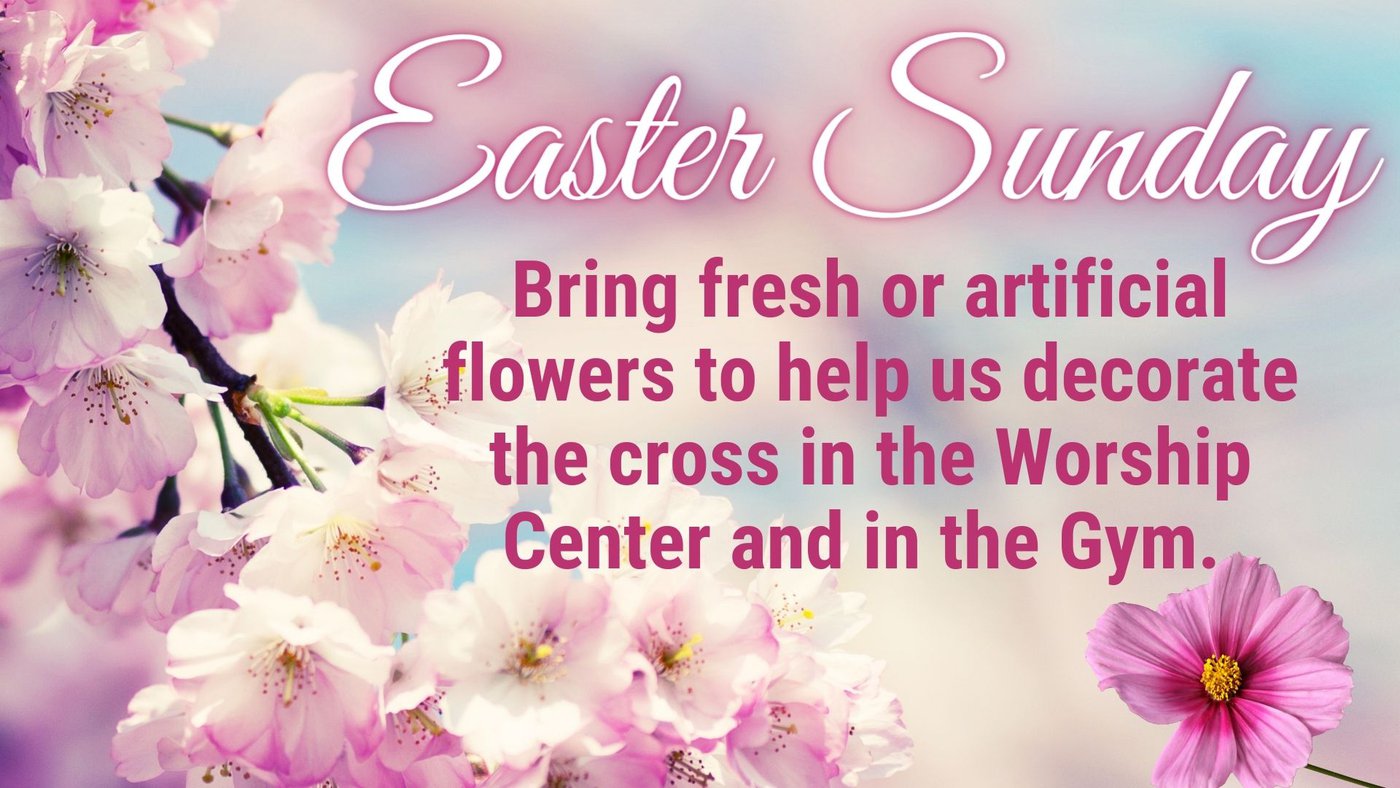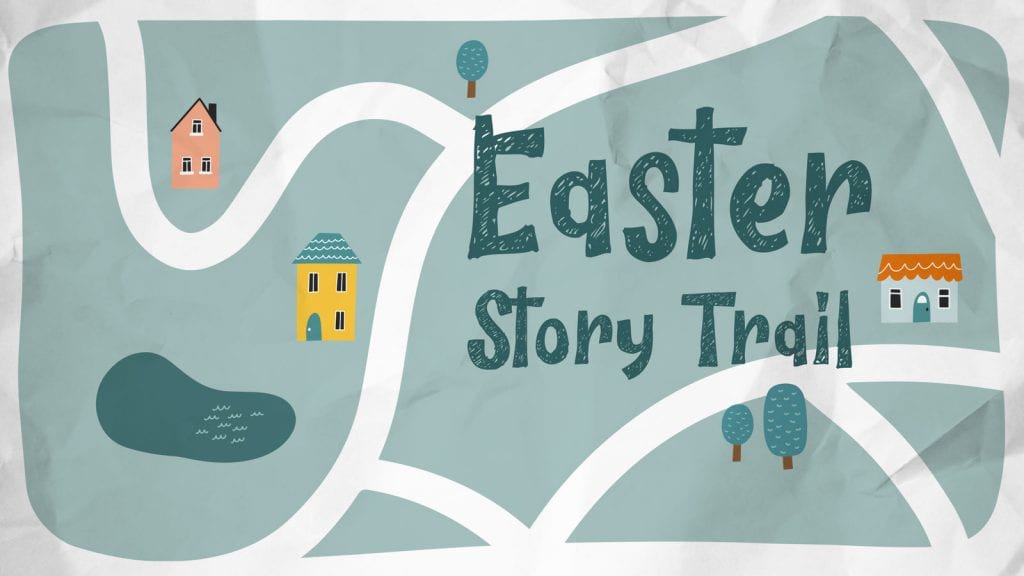 Bring your family to experience the sights, sounds, feelings, and activities of Holy Week through stations intentionally-designed to engage families of preschoolers, elementary schoolers, and middle/high schoolers! Each station shares a different Biblical aspect of Holy Week and "choose your own adventure" style activities allow for maximum excitement.
Walk through the trail before or after Sunday worship, before/after Wednesday evening Bible Study, or anytime during office hours Monday - Thursday, 9 am - 3 pm.
The Easter Story Trail is located in the upstairs back hallway connecting the Treehouse to the Sunday School hallway.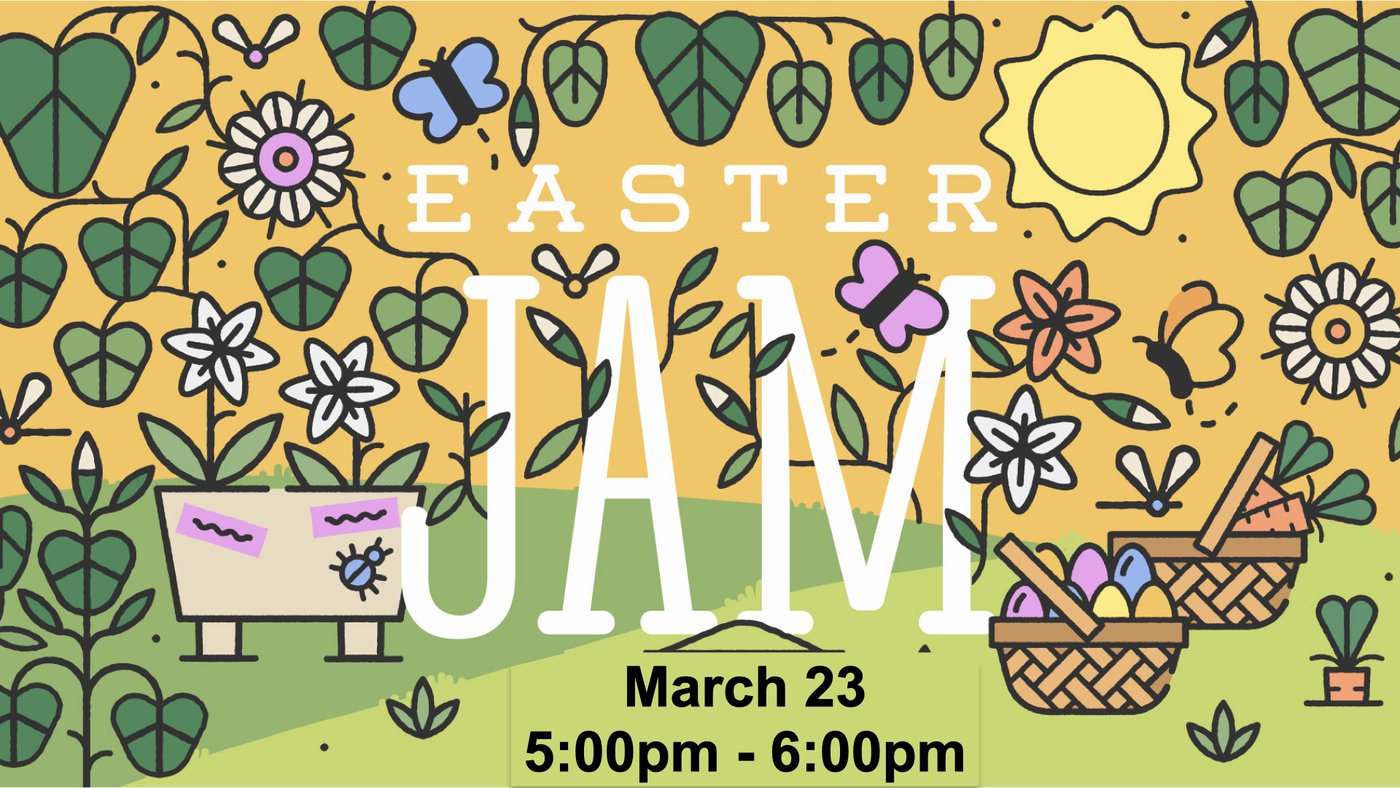 Our Family "Easter Jam" live experience will be held on Thursday, March 23, from 5 - 6 pm in the gym. Easter Jam is filled with fun and engaging games; uplifting, kid-centric worship music; and creative Bible storytelling centered on the story of Jesus' death and resurrection. It's an event the whole family will enjoy! This is not a drop-off event.