PACKING EVENT FEB 1-2, 2020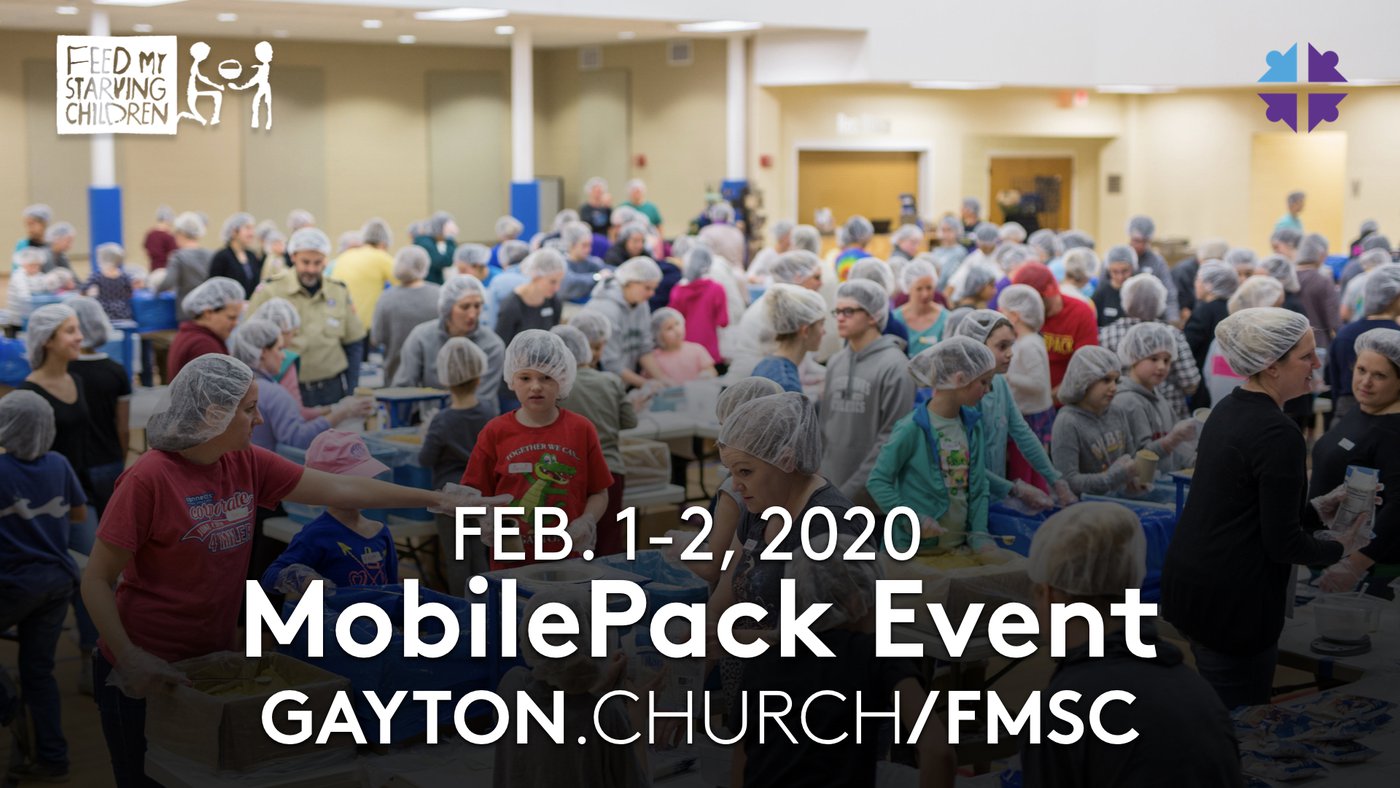 PUBLIC registration is now open!
CLICK HERE TO GO TO THE REGISTRATION PAGE
Pre-school aged care provided during the following sessions:
Saturday (Feb 1) 12:30pm-2:30pm (packing session)
Sunday (Feb 2) 9am-11am (packing session)
Sunday (Feb 2) 11:15am-12:15pm (worship service - not packing session)
Saving Children through Meals
FMSC is a non-profit organization that packages food in the US and distributes it worldwide to organizations that help feed hungry children. In 2016, volunteers packed over 200,000 meals at Gayton that were sent to Swaziland. They went to an organization called Children's Cup. In 2017, we packed our 1 millionth meal! In 2018, 1,188 boxes 256,608 meals from Gayton's mobile packing event were shipped to LeSEA Global Feed The Hungry in Uganda. In 2019, over 250,000 meals were packed by Gayton volunteers.
In total, we've packed 1,724,760 meals!
FMSC Packing Dates: February 1-2, 2020
Join us as we pack in partnership with Feed My Starving Children. Make a difference in the world right here in Short Pump. All proceeds from Jazz Nativity will benefit Feed My Starving Children.
Want to learn more and how to give to FMSC?
Have a question? Let us know below through our Connect Card!