Jazz Nativity 2020 and FMSC Feb. 2021 Postponed
Due to the on-going COVID-19 pandemic, Gayton Church is postponing its yearly holiday event, Jazz Nativity 2020 with David Esleck. In addition, Gayton will not hold an FMSC Packing Event in 2021. We hope to be back better than ever with Jazz Nativity 2021. Stay tuned for a fun way to relive Jazz Nativity memories.
PACKING EVENT FEB 1-2, 2020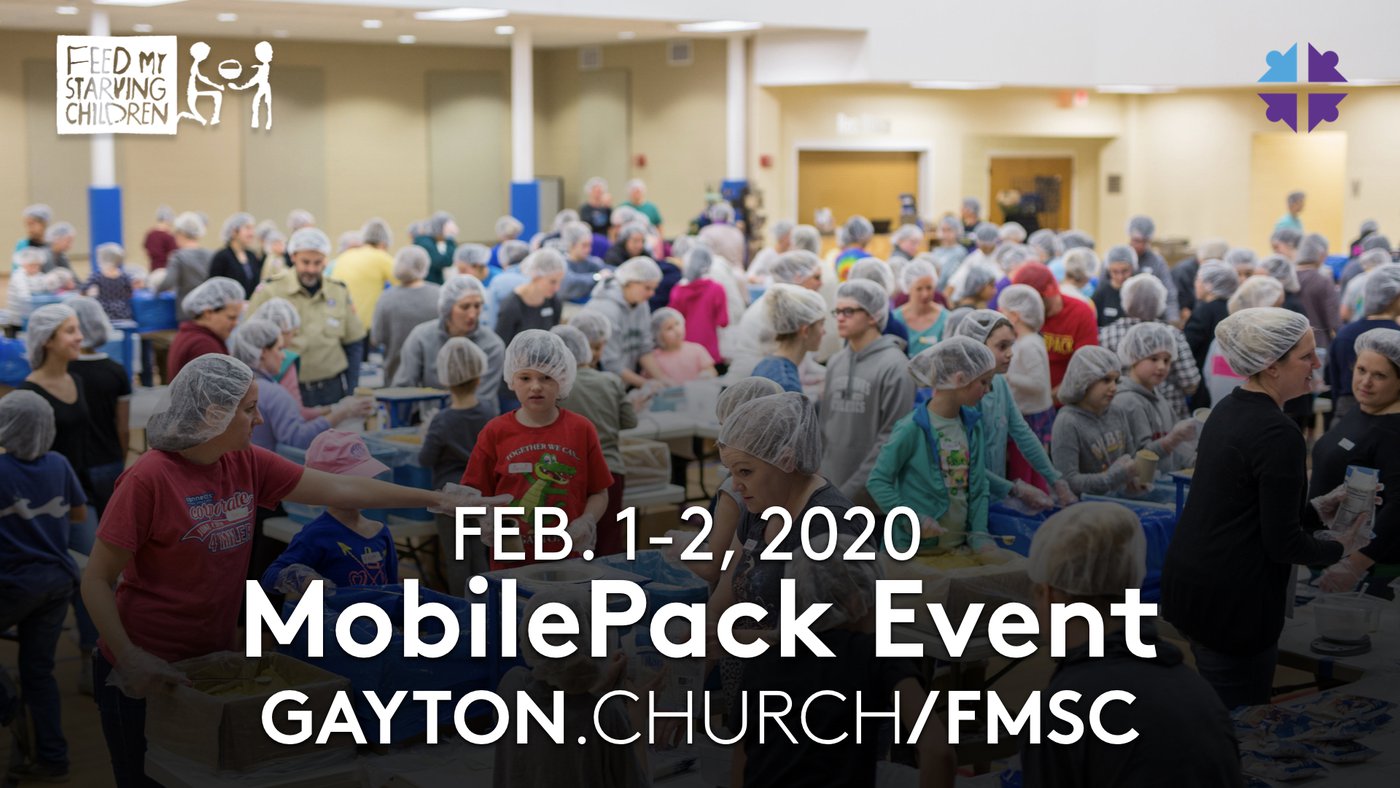 Saving Children through Meals
FMSC is a non-profit organization that packages food in the US and distributes it worldwide to organizations that help feed hungry children. In 2016, volunteers packed over 200,000 meals at Gayton that were sent to Swaziland. They went to an organization called Children's Cup. In 2017, we packed our 1 millionth meal! In 2018, 1,188 boxes 256,608 meals from Gayton's mobile packing event were shipped to LeSEA Global Feed The Hungry in Uganda. In 2019, over 250,000 meals were packed by Gayton volunteers. In 2020 Gayton volunteers packed 279,936 meals bringing out total meals packed to over 2 million!
In total, we've packed 2,004,969 meals!
Want to learn more and how to give to FMSC?
Have a question? Let us know below through our Connect Card!