Lottie Moon Christmas Offering
Each year during the Christmas Season, Gayton supports the Lottie Moon Christmas Offering. Individuals are encouraged to make donations through the Lottie Moon Post Office.
The Lottie Moon Post Office in the Welcome Center!
Instead of sending your cards to members of the Gayton Church family, place your cards/letters in the Lottie Moon Post Office. Donate the money you saved on postage to support missionaries around the world! Learn more about the Lottie Moon Christmas Offering (LMCO) below!
Who was Lottie Moon?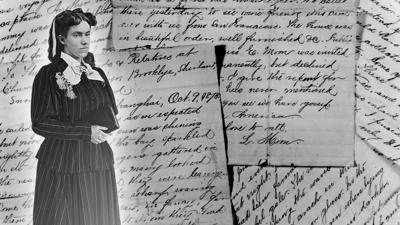 Lottie Moon: A life of radical obedience
Lottie Moon was appointed a missionary to China July 7, 1873. She was a bold woman of action and radical obedience who shared Christ with her beloved Chinese friends to the end. Lottie died December 24, 1912, leaving a legacy that lives on. Her influence led to the establishmentof the Woman's Missionary Union and inspired other missions pioneers to join her on the field. Her passionate letter-writing led to the offering that bears her name today - Lottie Moon Christmas Offering for International Missions.