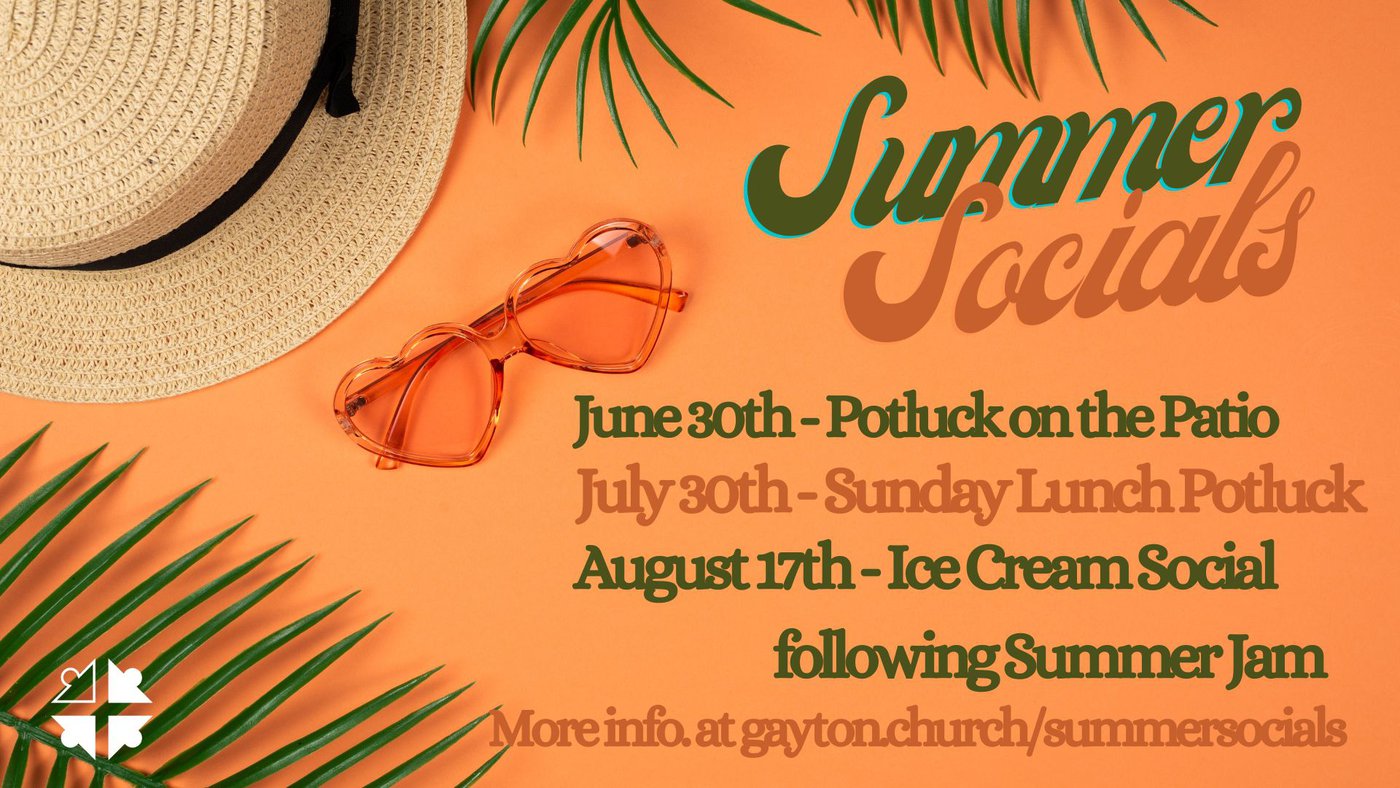 Friday, June 30th - Potluck on the Patio at 6 pm. Bring a dish to share! Sign up below.
Sunday, July 30th - Potluck after the Sunday morning service in the Pumphouse Cafe - Stay tuned for sign up.
Thursday, August 17th - Ice cream social following Summer Jam - Stay tuned for more details and sign up.