CORONAVIRUS (COVID-19) UPDATE
LATEST UPDATE 11/19:
WE WILL HAVE IN-PERSON WORSHIP GATHERINGS (CELEBRATION 9:30 & NEXUS 10:45) AND LIVE STREAM THIS SUNDAY, NOV. 22, 2020.
Everyone age 5 and older must wear a mask at all times in the building and practice social distancing.
RECENT UPDATE 11/13:
Governor Northam issued a new executive order today decreasing the maximum number of people in a gathering to 25 (down from 250). This order will go into effect midnight between Sunday 11/15 and Monday 11/16.
WE WILL HAVE IN-PERSON WORSHIP GATHERINGS (CELEBRATION 9:30 & NEXUS 10:45) AND LIVE STREAM THIS SUNDAY, NOV. 15, 2020
We will update you ASAP after Sunday on what this means for our worship Gatherings moving forward.
You can read the news article from NBC12 here...
See the Governor's video below
---
PREVIOUS UPDATE 9/21:
Gayton Kids Min is happy to welcome our nursery, preschool and elementary aged kids back in the building. We have begun offering programming for kids during the 10:45 service. At 10:45 please enter through the gym doors and register your child/ren each Sunday morning.
Deep cleaning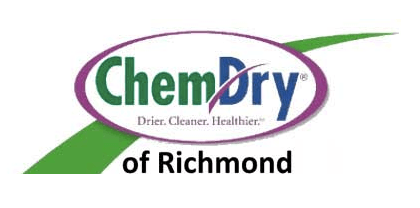 In mid-June and again on Sept 19, Chem-Dry applied a deep cleaning, hospital-grade sanitizer in all areas of the church. This application by Chem-Dry will help make Gayton cleaner and healthier by eliminating germs, bacteria and viruses.
Chem-Dry Uses Hospital-Grade Sanitizers
Our Hospital-Grade Sanitizers are effective at eliminating 99.99% of bacteria from hard non-porous surfaces like tile, stone, wood, laminates and vinyl. 1
Our Hospital Grade Sanitizers have been approved by the EPA for use against the Novel Coronavirus SARS-CoV-2, the cause of COVID-19. 2
These products are EPA-Registered Antimicrobial Sanitizer that meets the EPA criteria for use against SARS-CoV-2 when used on hard non-porous surfaces including tile, stone, wood, laminates and vinyl.
LATEST UPDATE 7/4:
We're returning to in-person gatherings on July 12.
We will continue to gather online as well. Tap the REGATHER card below to learn all the details!
We ask that you register to let us know to expect you! It's not required, but will be incredibly helpful for us!
PREVIOUS UPDATE 6/24: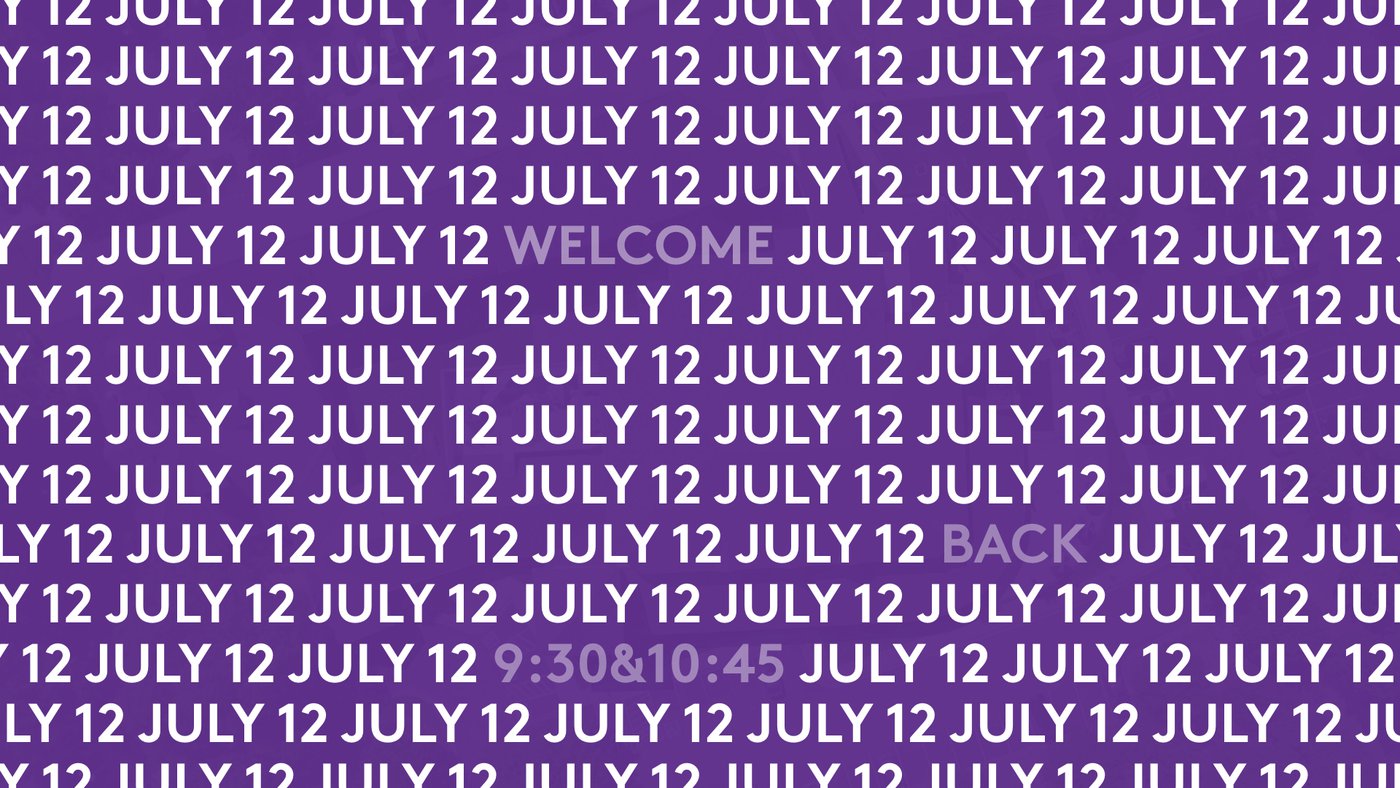 REGATHERING IN-PERSON SET FOR JULY 12!
That's right! We're currently planning to return to in-person gatherings in the church building on Sunday, July 12 for both 9:30 Celebration (worship center) and 10:45 Nexus (gym) gatherings.
Understanding that many of you may choose to not return to in-person gatherings yet, we will continue to offer a version of our online gathering as well.
A couple of points to note...
-Kids Sunday morning in-person programming/classes/groups will NOT resume on July 12. Our Kids Ministry team will continue to offer the online Kids Worship experience.
-Masks will be required.
There will be guidelines that we must follow in order to make this a successful regathering; we will communicate those details over the coming days leading up to July 12.
We're so excited to be back together in-person with you!
PREVIOUS UPDATE 5/30:
COVID-19 GATHERING PLAN
A regathering team has been formed to work out the details of what it looks like for Gayton to regather in person and when.
Gayton's 3 phases will be posted here. We are currently in Phase 1. View the info sheet below.
PREVIOUS UPDATE 5/16
Dear Gayton Family,
I hope you and your family are doing well during this unique time. As you may have heard, Virginia is moving into Phase one of its reopening plans. As we consider what this means for Gayton, we look to Proverbs 3:5-6
"Trust in the Lord with all your heart and lean not on your own understanding; in all your ways submit to Him, and He will make your paths straight."
This Sunday morning, we will continue to gather online only at 9:30 and 10:45 (accessible at GAYTON.CHURCH/LIVE, on Youtube, and Facebook) and encourage our Circles to meet online as well through Zoom, Facetime, Google Meet/Hangouts, or other online meeting platforms.
Next Monday night, our Servant Leadership Council (SLC) will meet and discuss plans for returning to the building. We will be utilizing resources provided to the church by the Governor's office in conjunction with the CDC recommendations, as well as considering the needs of our church body uniquely.
This will be a family effort as we partner in asking the Lord for wisdom and discernment. We plan to have regular updates on our COVID-19 response page and in The Glance as we progress in the process. If you have any questions, please feel free to contact the church at through our Connect Card.
God Bless!
Pastor Mike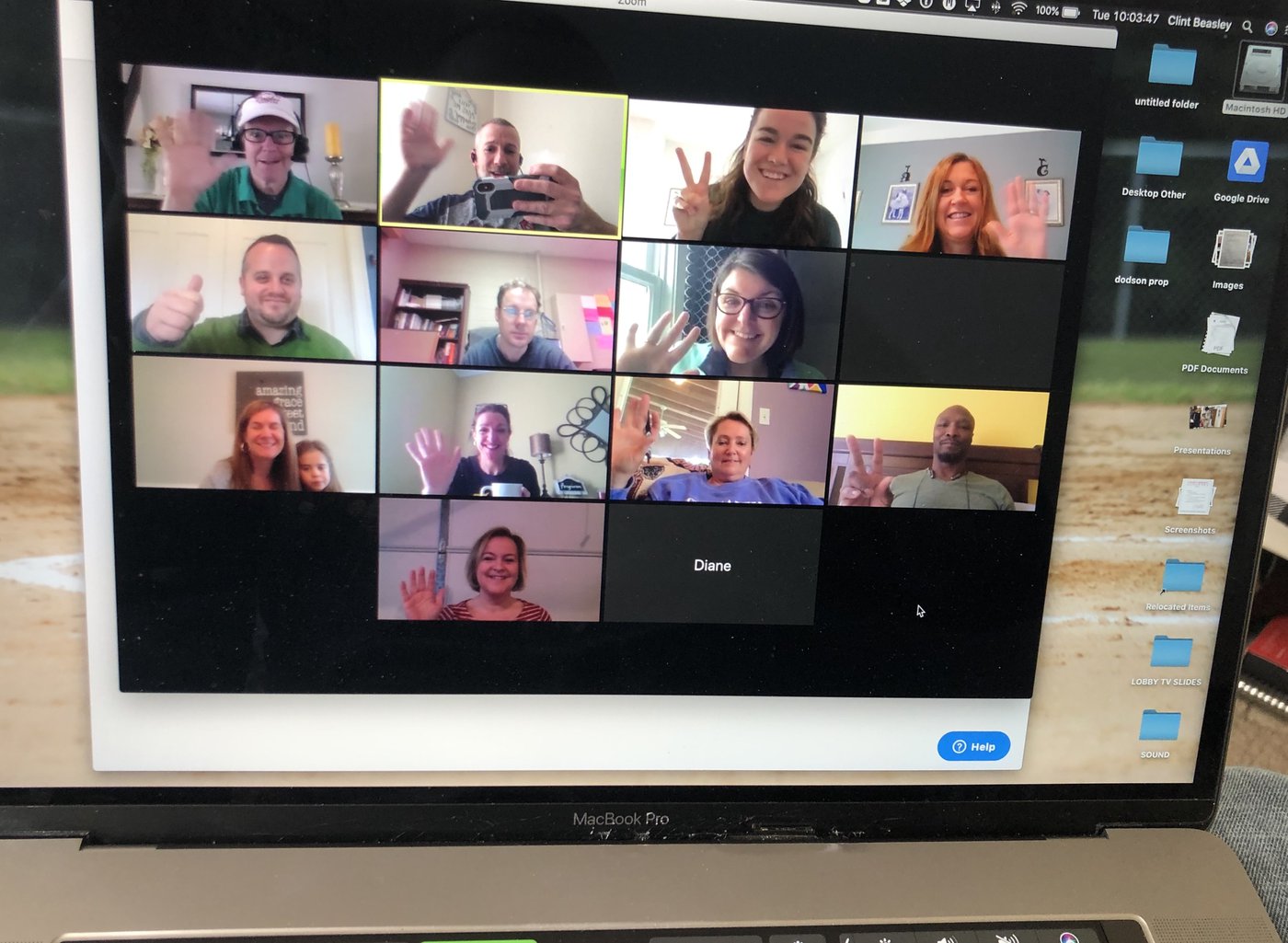 GENERAL INFORMATION:
We to give you an update on how we're responding to the potential impact of the Coronavirus on our congregation and our community.
Church staff, AGAPE & SPACE administrative staff, SLC, and lay leadership have been in deep discussions and prayer over how to respond wisely. We are committed to doing everything we can to provide a safe environment for our church family and surrounding community.
First of all, this webpage is the primary, most up-to-date place for you to get the latest information. The direct link to this web page is HTTPS://GAYTON.CHURCH/UPDATE
You can also get to this webpage by clicking on the CORONAVIRUS UPDATE card on the homepage.
---
IS GAYTON GATHERING ON SITE THIS SUNDAY?
NO. Starting Sunday, March 15, and until further notice, our building facility will be CLOSED for all programming, activities, meetings, including outside groups who use the facility. This means we will not have LIVE worship gatherings at 9:30 and 10:45 on Sunday. This reminds us of the beautiful truth that we are not reliant on a building to be a church. We ARE the church. And we can utilize technology to continue to worship together as a church family from ANYWHERE.
You can join our online stream on Sundays at 9:30 and 10:45 here.
WHAT ABOUT REBOOT?
Realistically, we will need to push our Reboot Sunday, originally schedule for 3/29, back in order to properly promote and allow it to be as powerful as possible. We will be evaluating when Reboot would be best to reschedule.
---
WILL THERE BE AN ONLINE WORSHIP GATHERING?
YES! Through our online stream, we WILL have ONLINE ONLY worship gatherings each Sunday at 9:30 and 10:45. If you have never joined us on the online stream, it's very simple. From your computer or mobile device, just go to GAYTON.CHURCH/LIVE, or click on the "WATCH LIVE" button on the website. Jeff and Victoria will lead us in worship, Pastor Mike will be teaching from the Bible, and you can even interact via live chat.
---
HOW CAN I STAY CONNECTED TO MY GROUP?
We STRONGLY encourage you to utilize technology to stay connected with your groups, classes, and teams. There are quite a few ways to do this. Below are a few of the easiest options.
STAY CONNECTED ON SOCIAL
We will be releasing engaging, helpful, encouraging, and fun content online on Instagram, Facebook, and YouTube, so if you don't already follow @GaytonChurch on the socials, be sure to do that! We want to stay engaged with you during this time.
STAY ENGAGED WITH GAYTON KIDS ON FACEBOOK
Parents - if you're not already on the Gayton Kids private Facebook Group, head over and request to join! We're releasing content each day to help you and your kids stay engaged with Kid Min and, most importantly, Jesus!
WAYS TO MEET AS A SMALL GROUP ONLINE
We encourage you to find ways to meet with your small groups through the various options available for online web meetings. Some groups have done this already. We, as a staff, met through Zoom.us just this morning. It was actually pretty cool! And fun. We're thankful for how current technology allows us to continue to meet together even during a time like this.
*The following video call/meeting platforms are free:
Google Hangouts/Meets (Google) (up to 10 people): If you have a Google gmail account, you can use Google Hangouts (or Hangout Meets if you're using a business G-Suite account). To organize a Google Hangout, go to https://hangouts.google.com and select VIDEO CALL (you need to be log into your gmail account). It will then prompt you to invite others to the Hangout. You can join a Hangout on a web browser on your desktop computer, or download the Google Hangouts app on your mobile device. Start your Hangout here...
Zoom.us (web) (up to 100 people, free up to 40 minutes): You can sign up for a free Zoom account and host meetings for up to 100 people. The free account limits your meetings to 40 minutes max. You can use a web browser on your computer or use the Zoom app on your mobile. You can signup at Zoom.us here...
*If you need guidance on how to use any of the above options, please don't hesitate to contact your local teenager or millennial. OR you can contact Clint for some guidance here...
THE CHURCH HAS A ZOOM ACCOUNT AND WE CAN HELP YOU SETUP A MEETING
Of course, you're welcome to arrange your own web meetings on your preferred platform. But we are happy to help you setup and arrange a web meeting through Zoom! Let us know through the Connect Card if you would like to setup a Zoom meeting and we'll help!
JEFF CAN TEACH YOU HOW TO USE ZOOM!
You may not know this, but our own Jeff Lindquist (Exec. & Worship Arts Pastor) is a Zoom expert! And he wants to teach YOU how to use Zoom to stay connected. Visit our Zoom page for a Zoom tutorial.
Many groups have already used FaceTime, Google Hangout/Meets, and Zoom to continue meeting together. Keep it up! We love that you want to keep connecting!
---
IS THE GAYTON BUILDING OPEN ON WEEKDAYS?
NO. Our building facility will be CLOSED for all programming, activities, meetings, including outside groups who use the facility.
---
WILL AGAPE PRESCHOOL & THE SPACE AFTER-SCHOOL BE CLOSED?
UPDATE 05/15: The SPACE after-school program will open in limited capacity beginning May 18. Please visit the AGAPE/SPACE/QUEST website to get in touch with our ASQ staff for further detail or questions. AGAPE remains closed for the remainder of the school year.
PREVIOUS UPDATE: Following Henrico County Schools lead, AGAPE & THE SPACE will be closed beginning Monday, March 16. AGAPE will be closed for the remainder of the school year. The SPACE After-school program will be closed through April and we will reassess as we get closer to May.
We will continue to reassess as new information becomes available and communicate any updates or changes. It is our goal to be back up and running as soon as possible. We understand this is difficult for our families and we appreciate your patience and understanding as we navigate these uncharted waters. Please reach out to ASQ staff if you have any concerns or questions. AGAPE/SPACE/QUEST WEBSITE
---
WILL THE FOOD PANTRY BE OPEN?
YES - LIMITED OPENING.
We will be open beginning April 7 every other Tuesday from 12pm until 1:30pm. It will be limited service with drive-thru and pre-packed bags of groceries.
You can get in contact with Care Ministries/Food Pantry at care@gayton.church or call 804-476-0632
Visit the Food Pantry page
Visit the Care Ministries page
An additional resource is Feedmore (804-521-2500).
---
HOW WILL I GIVE MY TITHES & OFFERING?
Closing presents an issue for those of you who give financially during our time of generosity. It's important to continue that generosity even through uneasy times like we're experiencing now. We encourage you to give through our online giving at GAYTON.CHURCH/GIVE. You can even setup an automatic recurring gift.
You can also mail your tithe and offerings if you prefer.
Gayton Baptist Church, 13501 N. Gayton Road, Henrico, VA 23233
---
WHAT ABOUT GAYTON SHORT-TERM MISSION TRIPS?
As of now, the mission trip to Guatemala has been cancelled until further notice. Other trips we will evaluate as we get closer.
---
HOW CAN I CARE FOR MY NEIGHBOR IN THIS TIME OF UNEASINESS?
DOWNLOAD 7 WAYS TO LOVE YOUR NEIGHBOR IN A PANDEMIC
Of course, you should use caution when interacting with people due to the transmission of Coronavirus, but look for ways to care for your neighbor spiritually and physically. There will be kids without the extra food that school provides. There will be parents who don't have a way to care for their kids while they work. Be in prayer about how you can serve your neighbor.
---
HOW CAN I BETTER UNDERSTAND THE CORONAVIRUS (COVID-19)?
Coronavirus is a type of virus that causes respiratory illness — an infection of the airways and lungs. COVID-19 is a new strain of coronavirus. It is part of the same family of coronaviruses that includes the common cold. The coronavirus outbreak was first identified in Wuhan, China, in December 2019. Since then, the virus has spread to other countries.
The most common early symptoms appear between 2 and 14 days after infection. Symptoms can be mild to severe. They include fever, cough, and shortness of breath. Older people, and those with underlying medical problems like high blood pressure, heart problems or diabetes, are more likely to develop serious illness. People with fever, cough and difficulty breathing should seek medical attention. Most people recover from the disease without needing special treatment.
Like many other viruses, the coronavirus (COVID-19) seems to spread from person-to-person through a cough, sneeze, or kiss. The Center for Disease Control and Prevention (CDC) states that the risk in the U.S. is still low. They will update this status regularly on their website at cdc.gov/coronavirus. You can also find more information from the World Health Organization.