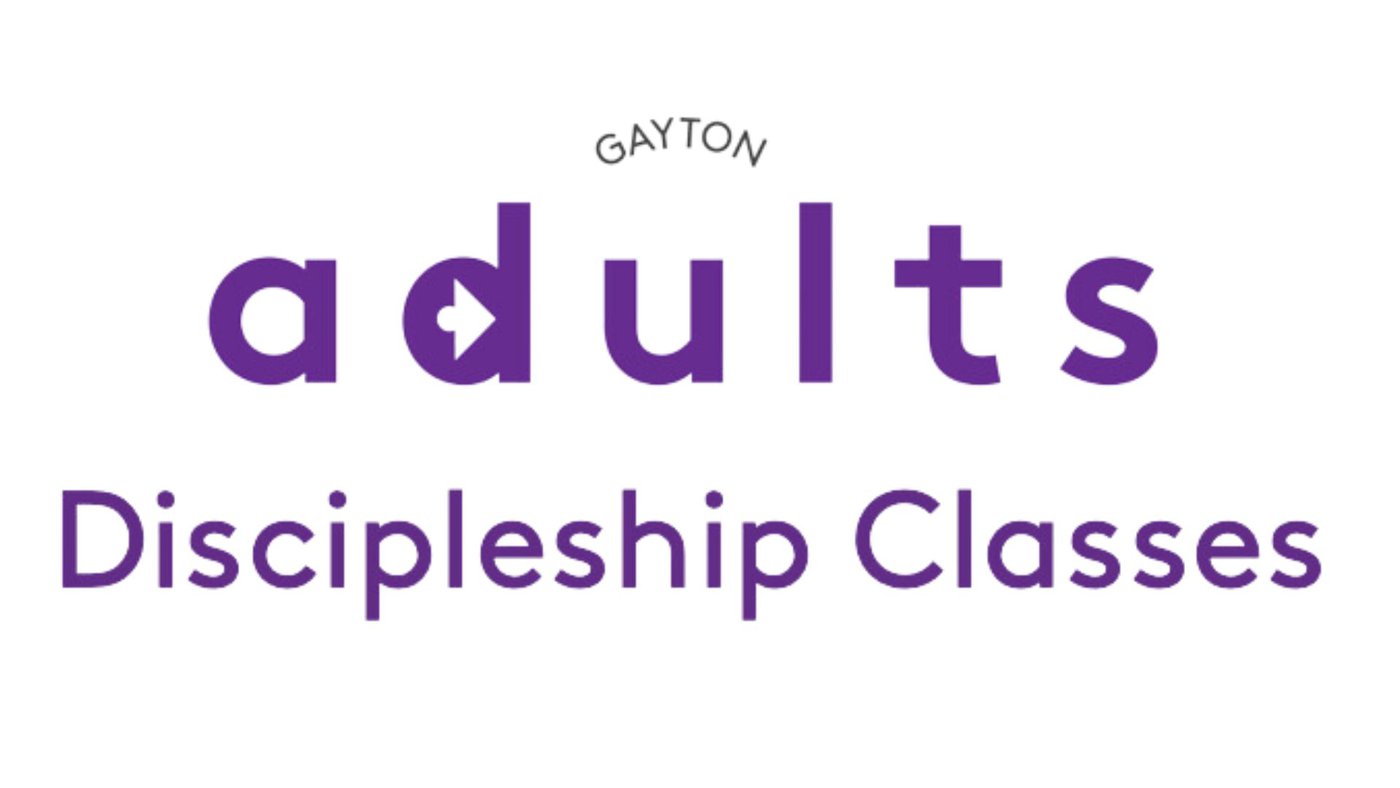 Sunday Morning Bible Study - Fall Session One
The Discipleship Council is excited to offer the following Bible Study classes for Fall Session One (September and October). The classes will begin at 10:08 am each Sunday. (This is based on Romans 10:8 which says, "The word is near you; it is in your mouth and in your heart.")
The classes offered are designed for all ages and stages of your faith journey. If you have any questions, please reach out to the Discipleship Council at discipleshipcouncilfeedback@gayton.church.
Name // Room // Leader(s) // Study Topic
Bridges // Community Room // Carolyn Mustian, Janet Garrett and Lisa Deane // Daniel: Spiritual Living in a Secular World Part 1: The book of Daniel traces the life of a young Hebrew teen taken captive in Babylon. Daniel showed himself to be loyal to God throughout his lifetime, in spite of many obstacles. Come study with us as we consider how to live courageously in a sometimes hostile world.
Harmony // Room 225 // Keith Morauske and Wendy Jones // Rebuilding Your Inner World : Tracing the life of Elijah through a raw conversation on the battles we all face.
Sojourners // Room 214 // Becky Tyson // September: Turning and Returning: Lessons from Old Testament prophets, October: Invitation to the Kingdom: Our invitation to join God's kingdom, parables in Matthew.
Women // Room 221 // Janet Letteer and Melanie Marion // The book of Ruth: Walk the journey of Ruth, Naomi, and Boaz and discover the devoted love of God and His transformative power in our lives.
Minor Prophets // Room 224 // Doug Meyer and Tom Burgess // God's passionate love! We'll look at Zephaniah and Jonah to see what God has to say about Himself and us. We'll read the Bible, learn some background and then discuss what we see.
Christian Foundations // Room 226 // Dale Wright // Christian Foundations: The Christian Faith isn't about what Jesus said before he died, it's about what happened after he died.
Unceasing Worship // Room 213 // Jeff Lindquist and Steve Dowdy // Unceasing Worship: Biblical Perspectives on Worship: What worship is and what it requires has been a struggle for persons and churches. The class will wrestle together with how we can faithfully honor the God who created and redeemed us.
The Lord's Prayer // Room 222 // Bryon & Annie LePere and Kevin & Lori Knitter // The Lord's Prayer: A study and conversation examining not just how to know more about the Lord's Prayer, but to pray as Jesus instructed us to pray. This class is designed for people in all stages of their faith journey to go deeper in their prayer life.
Sunday Brunch (Youth grades 6-12) // Room 223 // Mark Ratliff // The book of Luke: We will be reading and discussing Luke's gospel, roughly following the study "Unexplainable Jesus" by Erica Wiggenhorn.
There will be Kids Ministry Programming for Nursery - 5th grade each Sunday at 9am, 10:08 am and 11:00 am.
Nursery - Room 210, Preschool - Room 228, Elementary - Room 230
Note: There will not be Kids Ministry Programming on 5th Sundays.
Sunday, October 29 will be a 5th Sunday Fellowship for all classes during the Bible Study time.
Women's Bible Study - Wednesday mornings this fall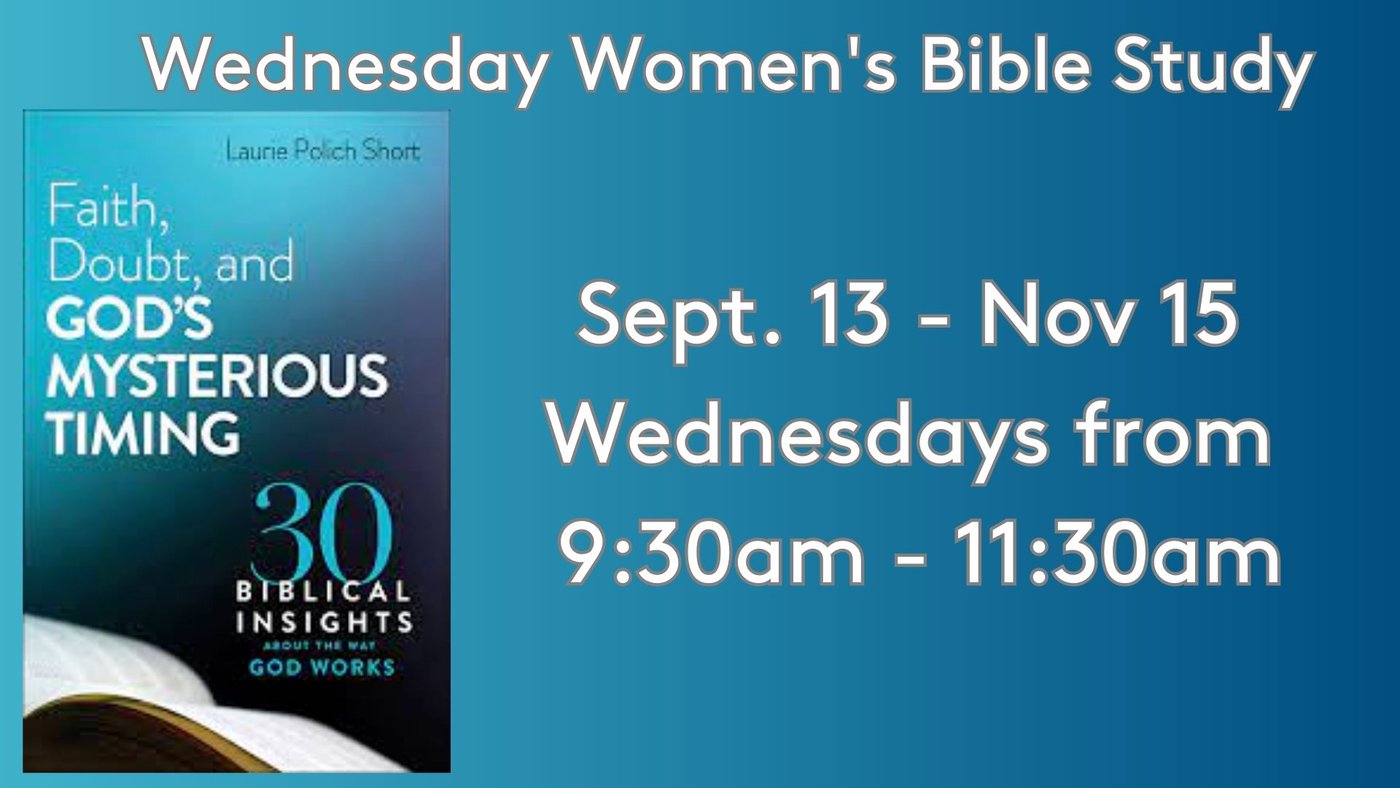 The Tuesday Women's Bible Study is changing it up!! Beginning September 13th we will become the Wednesday Women's Bible Study!!! Our fall study will be Faith, Doubt and God's Mysterious Timing, by Laurie Short. Books can be purchased prior to the start of class through Laurie's website, Amazon and other places where you find books. This study has a short weekly video (less than 15 mins each) and a study guide, which will be provided. Contact Janet Richardson (janet@gayton.church) with any questions, and RSVP so we can have a study guide ready for you! At a quick glance here's what you need to know:
Who: All Women are invited to attend--with all levels of Bible knowledge (invite your friends!)
What: Faith Doubt and God's Mysterious Timing, by Laurie Short
When: Beginning Wednesday, September 13th, for 10 weeks (through November 15th)
Where: Gayton Baptist Church, Room 225
Time: 9:30am-11:30am
RSVP: janet@gayton.church