Adult Discipleship Opportunities
Tuesday Women's Bible Study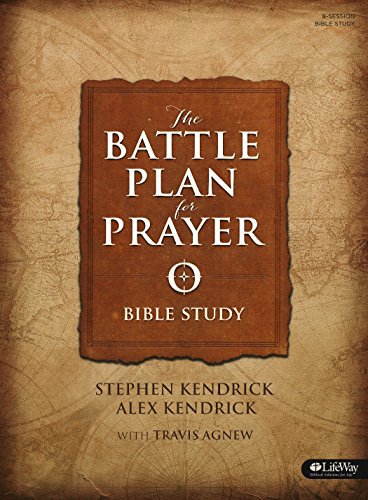 If you are ready to take your prayer life to the next level please join our women on Tuesday mornings as we learn to "effectively wield the weapon of prayer in the battles and seasons of life!" This is an eight week study using DVDs and a study guide to help us learn to "pray in greater faith and walk in greater victory." This study is wonderful for all women--both new and seasoned to Bible study.
Details:
*Study: "The Battle Plan for Prayer Bible Study" (by, Stephen and Alex Kendrick (creators of the movies War Room, Courageous, Facing the Giants and others))
*Begins: Tuesday, January 18th (for 8 weeks)
*Time: 9:30am - 11:45am
*Location: Commons (next to the Worship Center and upstairs kitchen)
*What you need: "The Battle Plan for Prayer Bible Study" workbook/guide. This eight session workbook is available through LifeWay and other book sellers.
Please contact Janet Richardson for more information!
Sunday Morning Adult Classes and Small Groups
ADULT GROUPS CURRENTLY MEETING IN PERSON
Cornerstone Sundays 9:30 AM // Greg & Annette McMahan // Room 228
Harmony Sundays at 11:00 AM // Dale Wright and Keith Morauske // Room 225
Sojourners Sundays at 11:00 AM // Becky Tyson // Room 214
Women's Class Sundays 11:00 AM // Janet Letteer // Room 221
---