Panamanian Intern Coming in January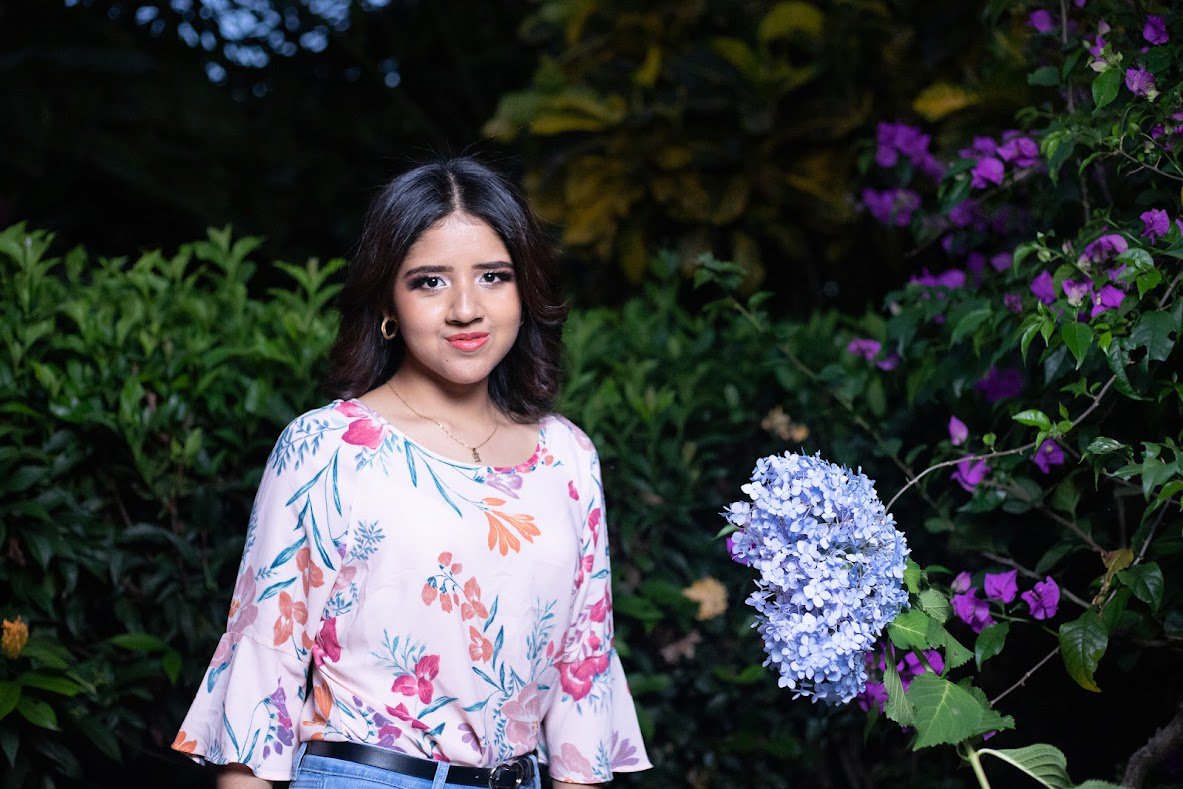 Please welcome Elisa Iturraldes our sister in Christ from David, Panama, located next to Costa Rica. She will be traveling to Virginia on Dec. 21, 2021 and staying with the Pennisula Baptist Association in Newport News until Jan. 3, 2022. Gayton will be hosting her from Jan. 3 to Feb. 1st, 2022. While staying with Gayton she will be volunteering as an intern at Gayton to learn/work in all aspects of church ministry. The Gayton Mission Evangelism Council is looking for 1 family to be a host starting on Jan. 9th to the 16th. Please contact Keith Morauske if you are interested in being a host- kmorauske@gmail.com or 804-339-8773. (Note: Elisa speaks English)
Personalized message from Elisa
I am so thankful to God for this opportunity to visit your church. Oh yes, for sure I will send a photo of myself. Well… currently I am participating in a worship ministry with my church's youth and supporting some activities for the Panamanian Baptist women community. Besides, this year I started working for the Lord as secretary of the Panamanian National Union Baptist Youth.
I am a friendly, funny, charismatic, outgoing and open-minded girl. I love to spend time with my family and friends, I also love doing Bible Journaling and painting with watercolors. I am studying Business Administration, International Business and Finances in my 2nd semester of college. I enjoy taking pictures while I am out of home. Also serving God in any way I can is pretty meaningful to me; I always want to help everybody, and I know our Father uses my Christian heart to his glory.
I would love to meet all your church's members and help in whatever you might need, Help the kids or youth or help translating if needed.
Blessings, Elisa
EXPLORE OPPORTUNITIES TO DONATE AND SERVE...
---
Thank You from our Missions Ministry Partners
---
Go... make disciples of all nations
Missions isn't just one distinct ministry - it flows through the lifeblood of every ministry of Gayton. We believe that God has called everyone who follows Jesus to be on mission, not just a select few.
From right in our own community to distant lands, our kids, youth, and adults join God in His work meeting physical needs, teaching, discipling, and proclaiming the Gospel.
Explore how God can work through you to bring hope to the hopeless.
MISSION VISION FOR GAYTON
To honor the command of Jesus that "You will be my witnesses in Jerusalem, Judea, Samaria and to the ends of the earth" (Acts 1:8b), and to support the Vision of Gayton Baptist Church to "be disciples who make disciples of all generations", by challenging every one attending Gayton Baptist Church to be engaged in mission ministry that focuses both within and beyond Gayton Baptist Church.
We commit to fulfill this Vision by:
· Providing the support necessary to facilitate each person's mission opportunities;
· Encouraging and equipping every Sunday School group and every small group to develop a consistent lifestyle of mission focus;
· Maximizing our commitment to fully fund our mission opportunities both within and beyond our Church
· Fostering best principles of mission practice through relationships, innovation and evangelism;
· Strategically engaging on mission in the Short Pump vicinity (our Jerusalem);
· Strategically engaging in mission projects in Virginia and the United States (our Judea and Samaria);
· Strategically engaging in Mission Ministry outside of the United States (to the ends of the Earth).