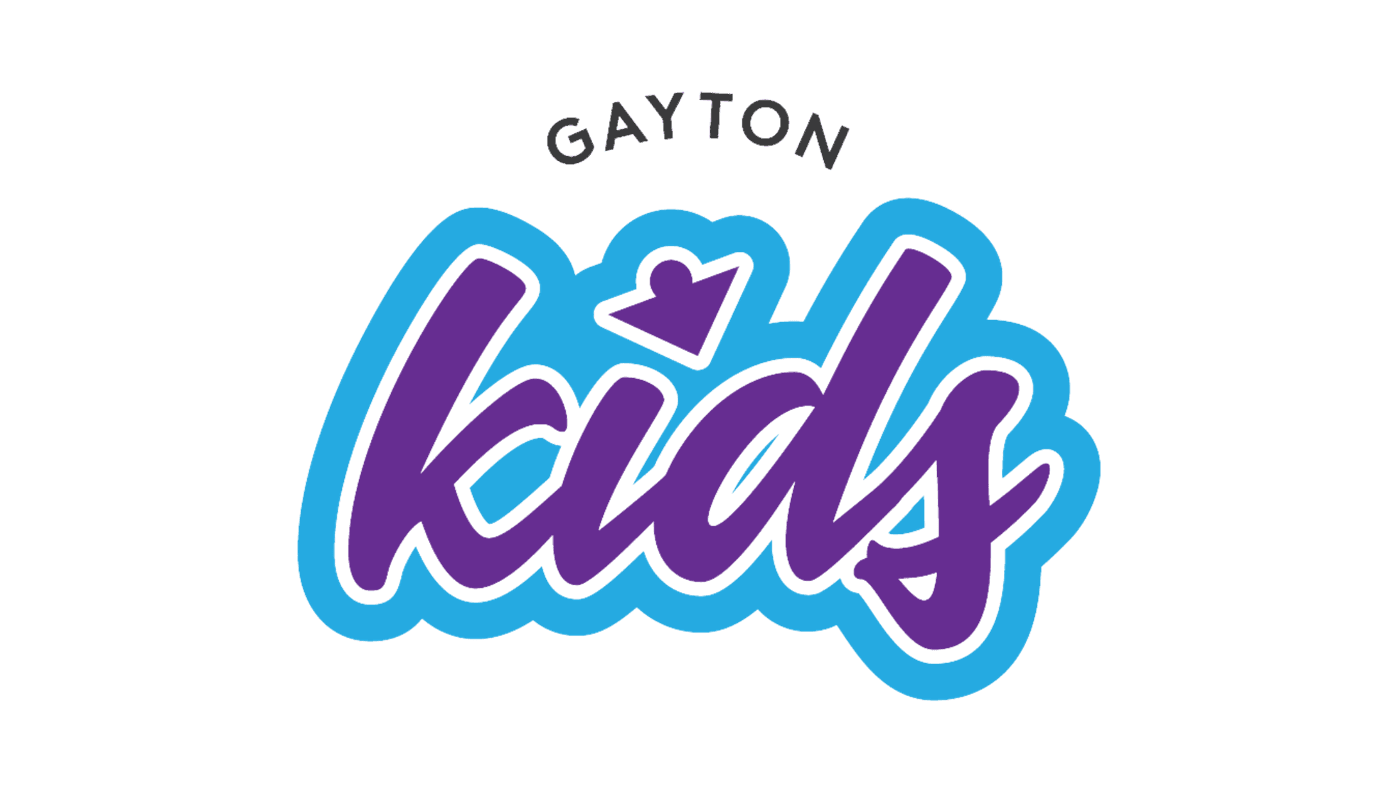 Gayton Kids
Sunday Mornings:
Kids Ministry programming will be available in both the 9:30 and 11:00 services. Check in for both services takes place at the Kids Min check-in desk outside of the main church office downstairs. 9:30 service check in is from 9:15 - 9:35 and 11:00 service check in is from 10:45 - 11:05. It is important that our Vine Tenders are able to attend a worship service, so they will not be available to assist after worship begins. Please arrive early!
Gayton Elementary Kids meet in person at both 9:30 and 11:00. Elementary kids will meet in the Big Room, downstairs. Preschoolers will meet downstairs in Room 112 and 113, and nursery will meet in Room 210.
VIRTUAL KIDS MINISTRY
Virtual Kids Ministry (Preschool Church & Elementary Kids Worship) will continue to be available on the Gayton Kids Facebook Group starting at 8am Sunday mornings. Monthly Preschool and Elementary Family Activity Packs are available to partner with parents in their home discipleship. Contact Hillary if you'd like to be added to our monthly distribution list.
ENGAGED WITH GAYTON KIDS ON FACEBOOK
Parents - if you're not already on the Gayton Kids private Facebook Group, head over and request to join! We're releasing content each day to help you and your kids stay engaged with Kids Min and, most importantly, Jesus!
OTHER HELPFUL LINKS
View our Sunday page to find out what to expect on Sunday morning
View The Glance - our weekly church-wide update
To begin receiving the monthly Kids Ministry e-newsletter, contact Hillary.
Our Vision for Gayton Kids Ministry
Gayton Kids Ministry staff and volunteers will partner with families to raise disciples who passionately follow Jesus.
Our Commitment to Each Kid and Family
We will make it safe
We will share Jesus with passion
We will bring the fun
We will connect with families
What is Gayton Kids?
Gayton Kids is a ministry for kids from birth through 5th grade and their families. We partner with parents to help children grow in their relationship with God, moving kids to love God by inciting wonder, moving kids to love life by provoking discovery, and moving kids to love others by fueling passion. In Kids Ministry programming, we seek to utilize new and innovative ways to say, show, and teach timeless Biblical truths unique to each age level and while considering the needs of every child.
Children are not just future church members, they are the church now as children of God and followers of Christ! Consequently, we help children realize and apply the following core insights:
DESIGN: What I see around me reveals a Creator I cannot see.
IMAGE: I am created in the image of my perfect, heavenly Father who has an unending love for me.
CONNECTION: I live in pursuit of an infinite God who desires an eternal relationship with me.
FAITH: I believe in Jesus and will continually trust Him even when life doesn't make sense.
TRANSFORMATION: God's Spirit is transforming my unique and imperfect life into the character of Jesus.
TRUTH: My response to God's Word shapes how I see God's story of redemption at work in me and around me.
RESTORATION: God designed me to participate with Him in restoring a broken world.
COMPASSION: My faith in Christ is revealed by my compassion and care for others.
COMMUNITY: I choose to live in the complexities of family and community because God values them.
We would love to welcome your kids to be a part of Gayton Kids!
Your First Visit to Gayton Kids
The first time you visit Gayton Kids, you will meet with a member of our guest services team, who will assist you in getting your kids signed in and escorted to their learning environment. We will ask you to provide contact information and to make us aware of any allergies or special needs your kids may have.​
How Check-In Works
Each time a child (through 5th grade) attends Nursery Care, Preschool Care, or Elementary Kids Worship, parents or a custodial adult will sign the child in at a check in station and receive two stickers...
The first sticker displays the child's name, class and medical or allergy information and should be worn by your child at all times. The second sticker has a matching code that the parent gives to the teacher or small group leader at pick-up time.
Because your kids' safety is so important to us, we request that a parent or custodial adult escort kids to the nursery, Preschool Church, or Elementary Kids Worship each time they're in the building (we'll take care of transitions).
Nursery
Our nursery is a special place for infants and toddlers, from birth to 22 months or 2 years (based on parent preference with respect to social and developmental readiness), to play and be cared for by our loving and capable volunteers.
Preschool
On Sunday mornings, preschool kids participate in large group Preschool Church worship experience and small group games and activities with similar-age peers. Our Preschool Church volunteers lead children in understanding that God made them, God loves them, and Jesus wants to be their friend forever. These 3 "big ideas," as well as age-appropriate weekly bible points, are reinforced in pre- and post- worship small group activities, including a monthly Bible memory verse complete with motions that help make it "stick" for our youngest disciples.
Elementary
On Sunday mornings, elementary-aged kids engage in a fun, compelling worship service designed just for them.
In Elementary Kids Worship, we seek to engage elementary schoolers to grow up understanding that they can make wiser choices, build stronger relationships, and develop a deeper authentic faith. We weave worship music, Bible stories, small group activities, video experiences, and more to reinforce one clear and simple bottom line each week, so kids can walk away and remember what matters most.
What Comes Next?
We hope that your kids are brimming with enthusiasm each time they leave the church building! Take the opportunity on the way home or over lunch to ask your kids if they had fun and what they learned at Gayton Kids. Challenge them to find ways to apply it in the coming week!
Want more? Follow us on Facebook or Instagram for daily resources and ideas promoting discipleship opportunities for the whole family.
https://www.facebook.com/groups/gaytonkids
https://www.instagram.com/gaytonkids/
Meet our Kids Minister
Got questions?
If you have further questions about our Gayton Kids experience or visiting Gayton with children, simply click the button below and get in touch with us!
Forms