---
Sunday, December 4 at 9:30 and 11:00 AM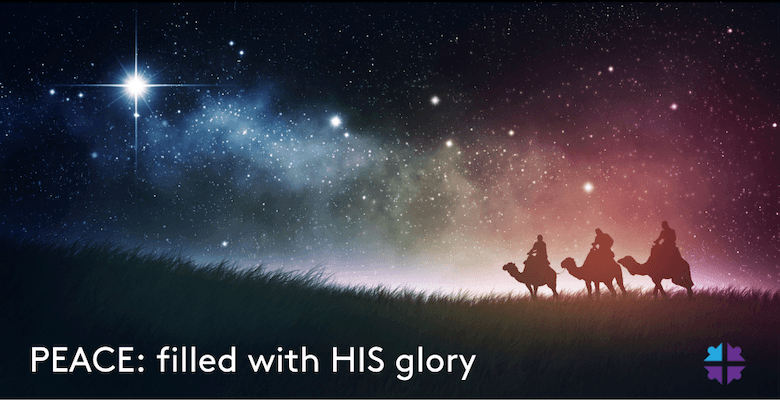 Sunday, December 4
"PEACE: filled with HIS glory"
Isaiah 11:1-10
Pastor Bryon will lead us at 9:30 and 11:00 am. Watch online if you are unable to attend in person.
There will be Kids Min Programming for Nursery - Elementary this Sunday at 9:30 and 11:00 am. Check in begins at 9:15 and 10:45 am.
---
CELEBRATE THE ADVENT SEASON
WORSHIP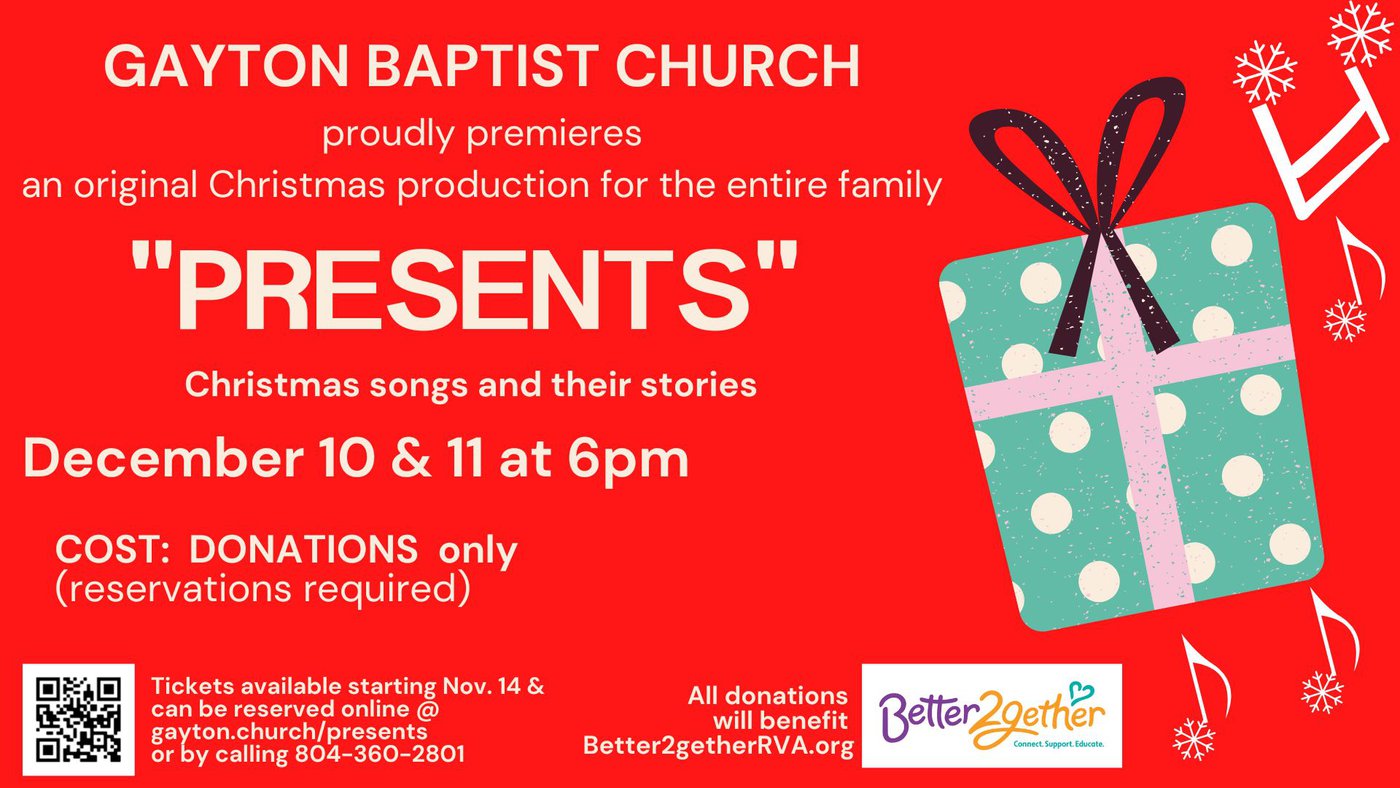 Reserve your tickets now for the Saturday show (Sunday show is sold out).
Sign up to volunteer as a Greeter, Usher, Help Desk Volunteer, Concessions Helper OR Help Behind the Scenes. There's something for everyone!
---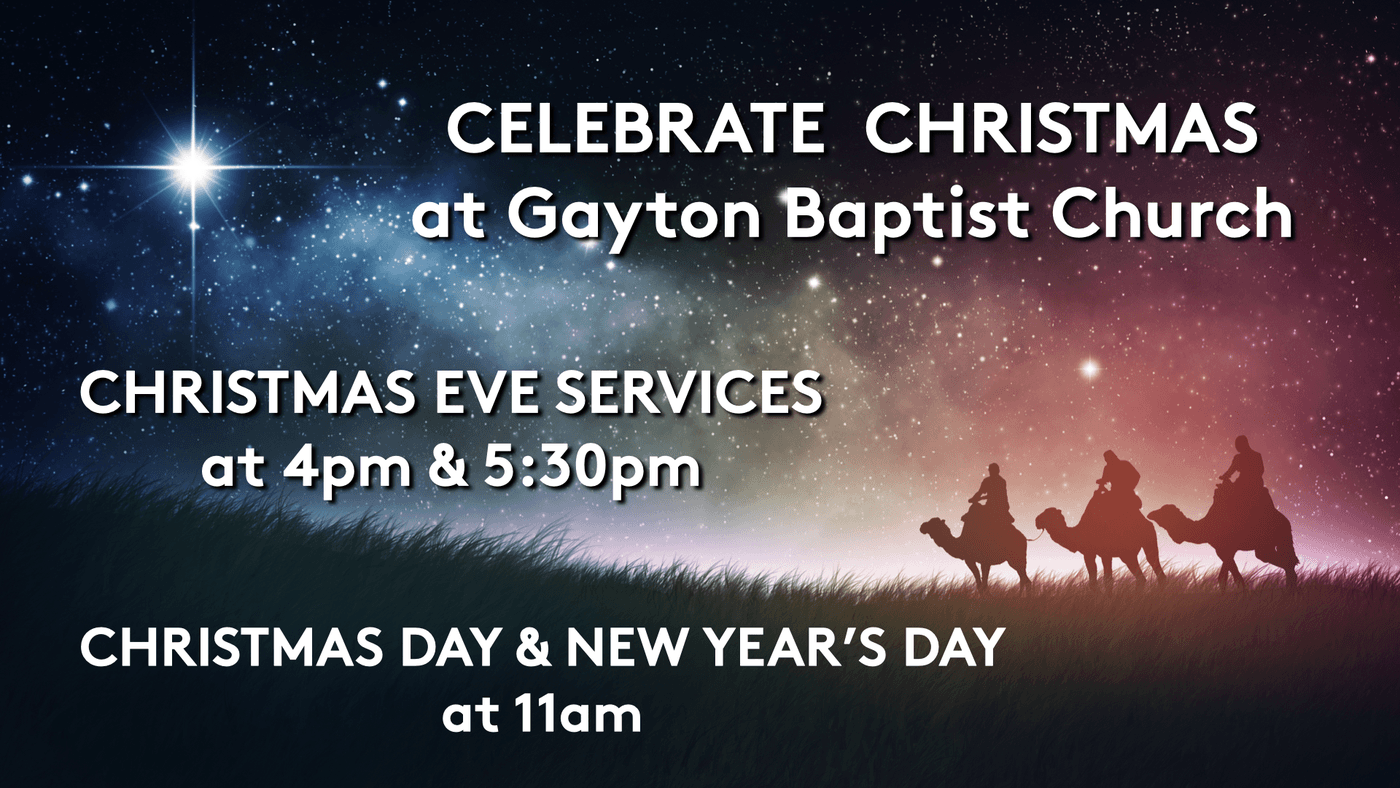 ---
MISSIONS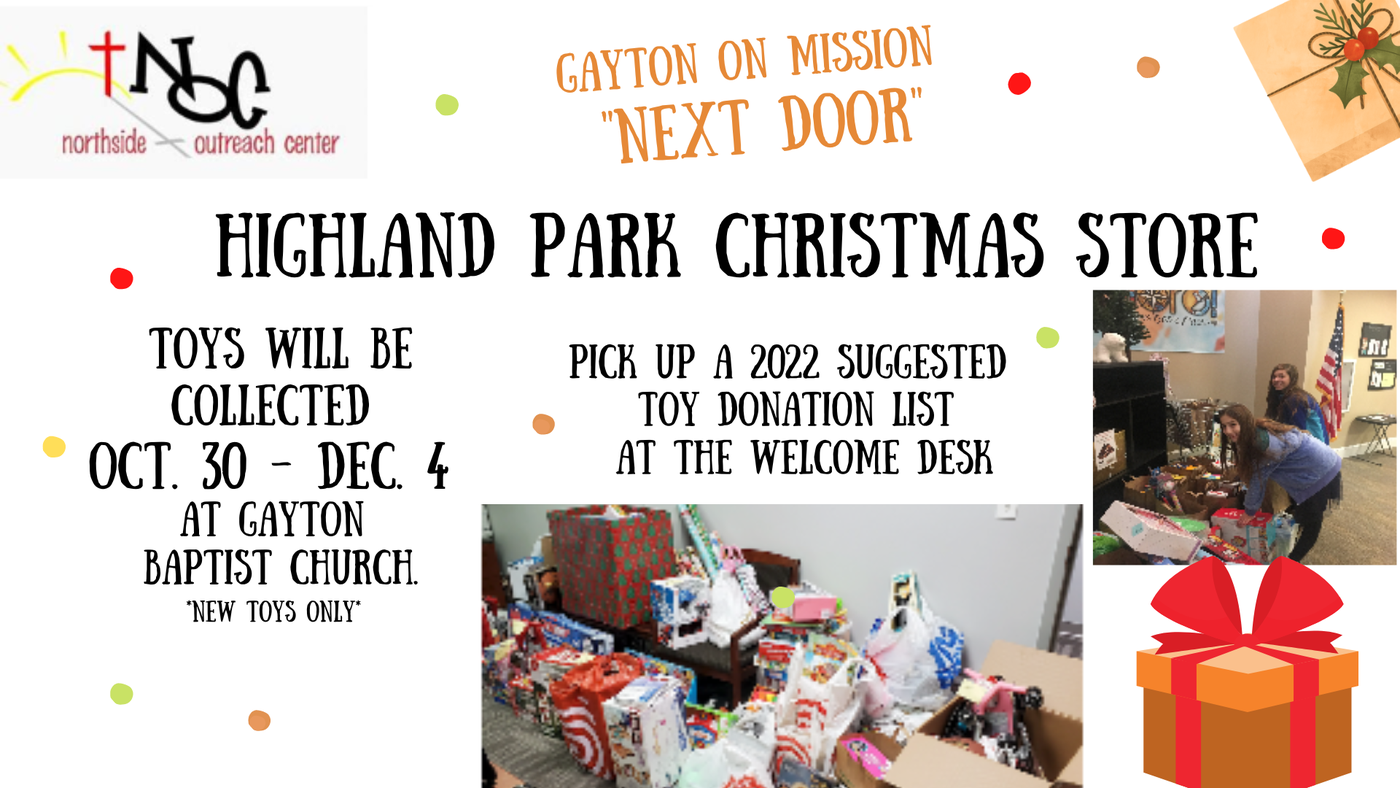 ---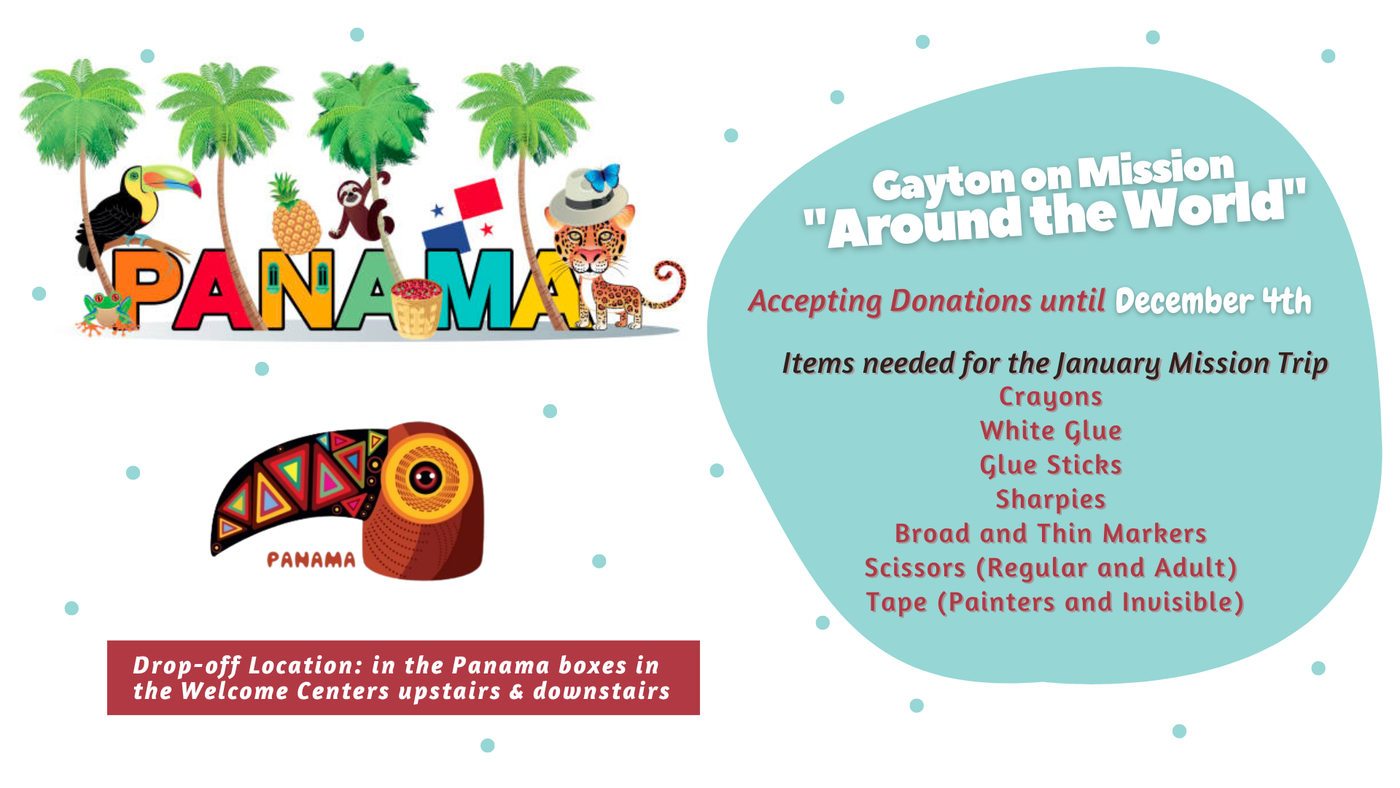 ---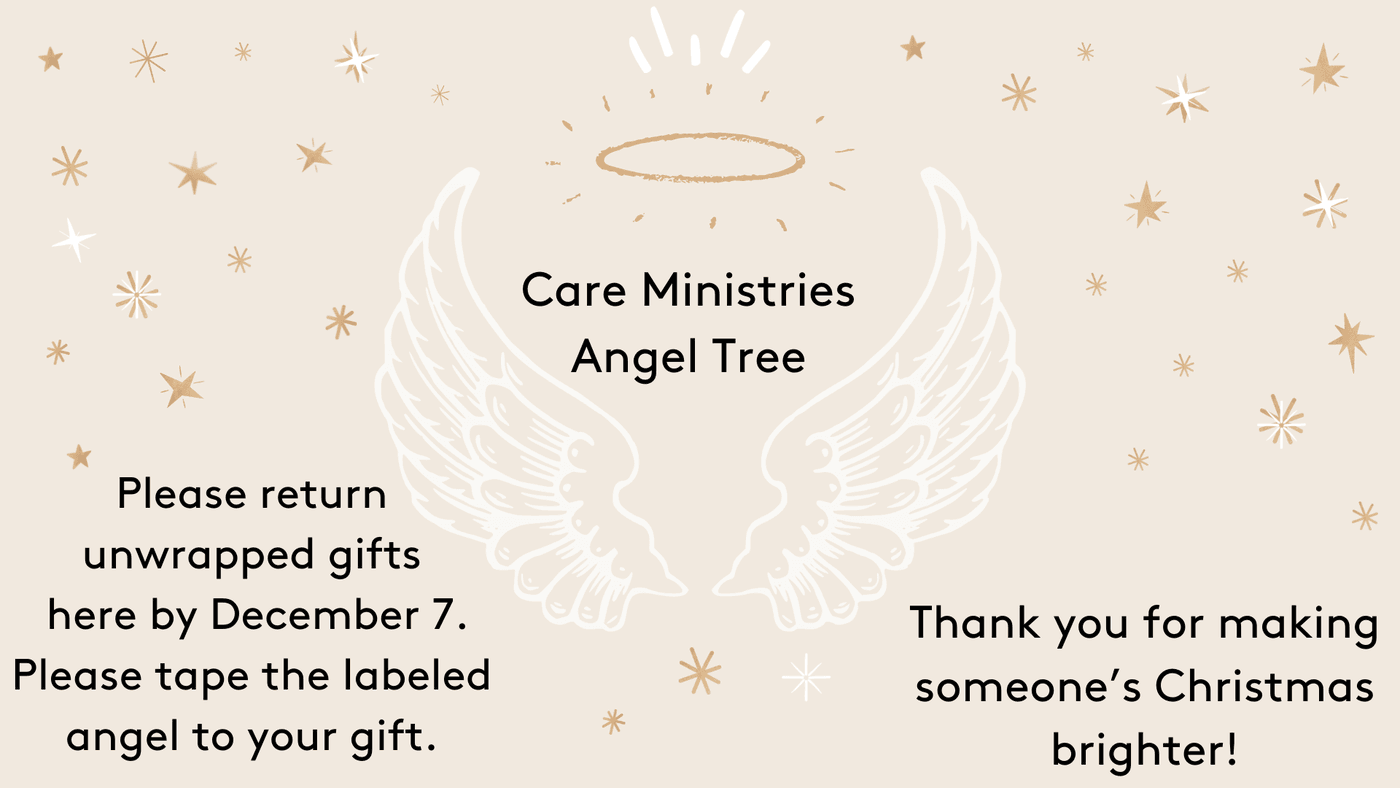 ---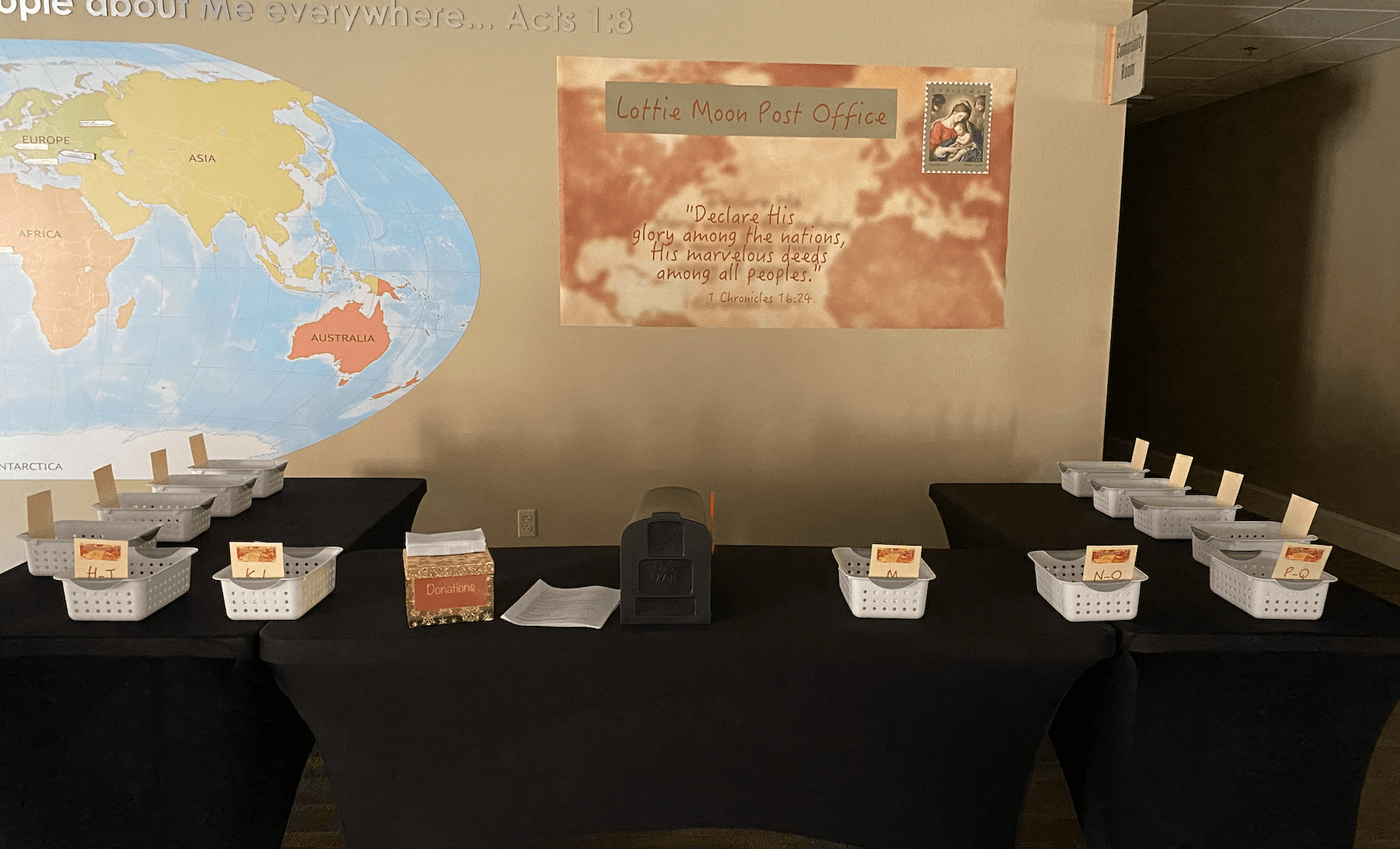 Lottie Moon Christmas Offering
Bring your Christmas cards for your Gayton friends to the Lottie Moon Post Office and make a donation to the Lottie Moon Christmas Offering. Drop off cards in the bin upstairs in the foyer or downstairs by the gym entrance, and they will be sorted for you. Be sure to pick up your cards!
---
DISCIPLESHIP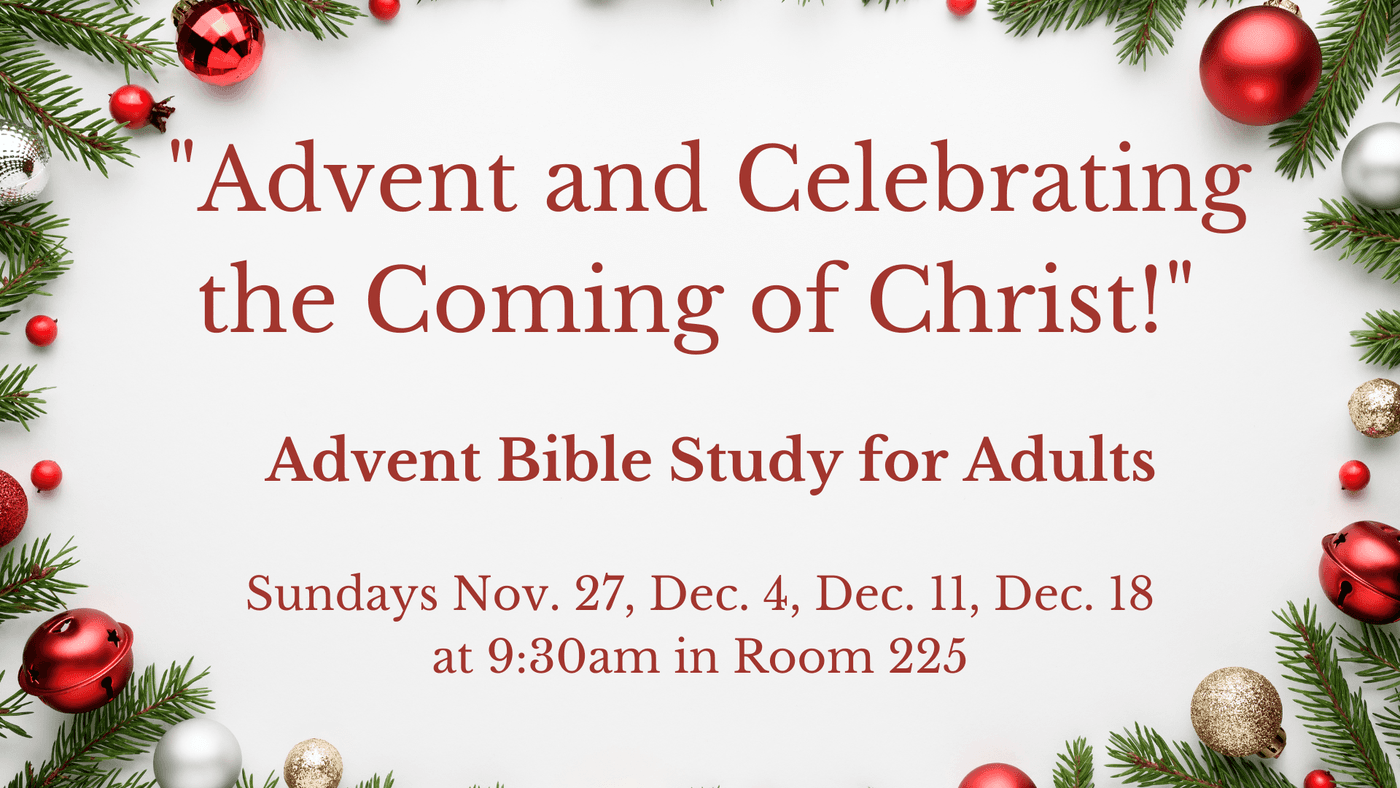 ---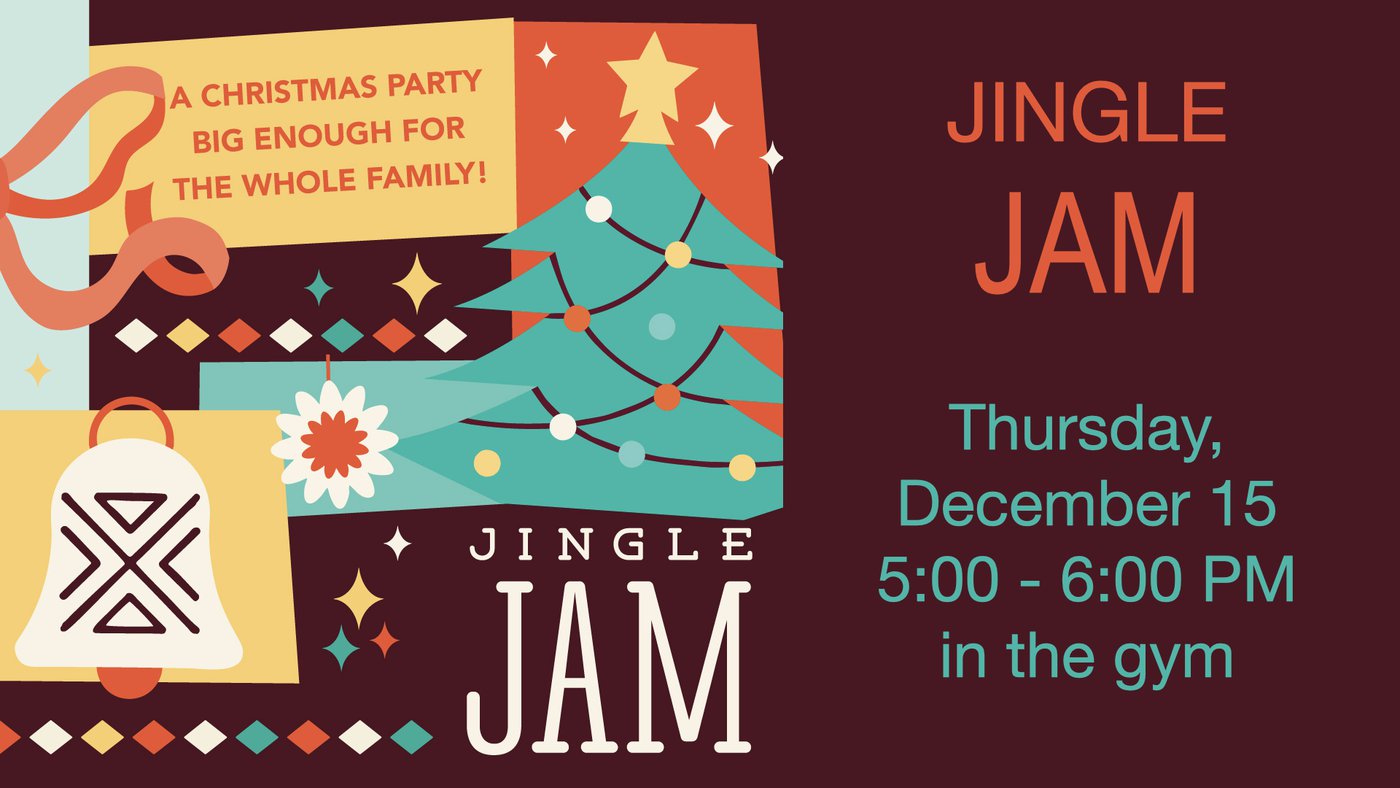 Gayton Kids Ministry will be presenting Jingle Jam, a Christmas experience for children and their parents, on Thursday, December 15, from 5 to 6 pm.
Parents are asked to stay with their children and engage in this event.
---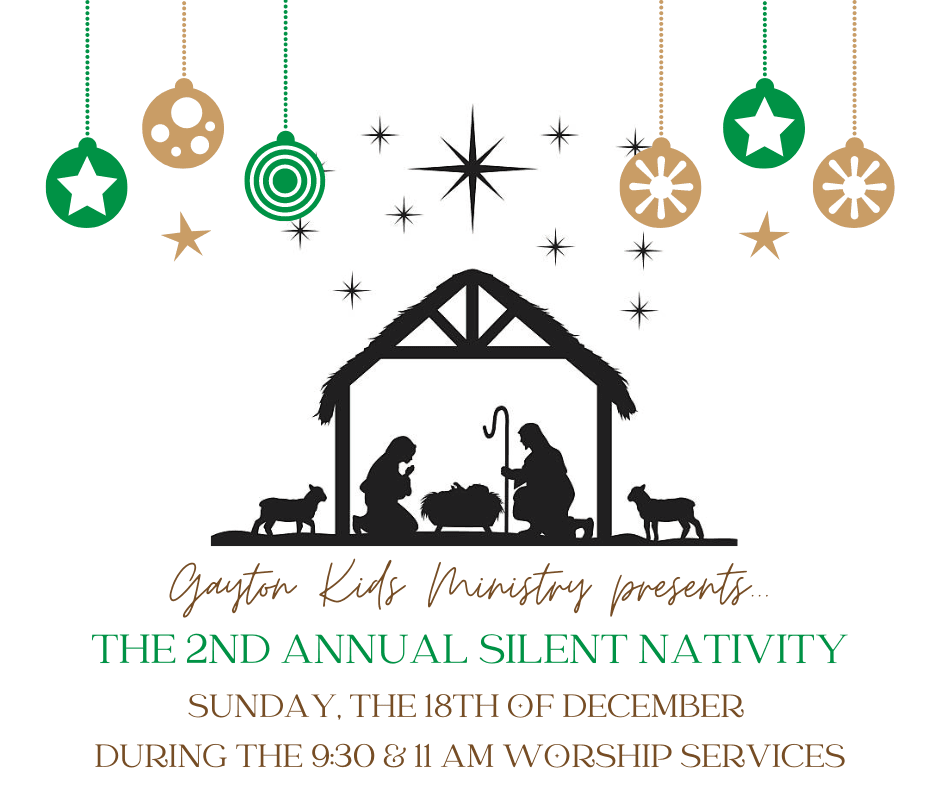 Gayton Kids Ministry - Silent Nativity
There are a few remaining spots, contact Hillary if your children would like to participate.
---
FELLOWSHIP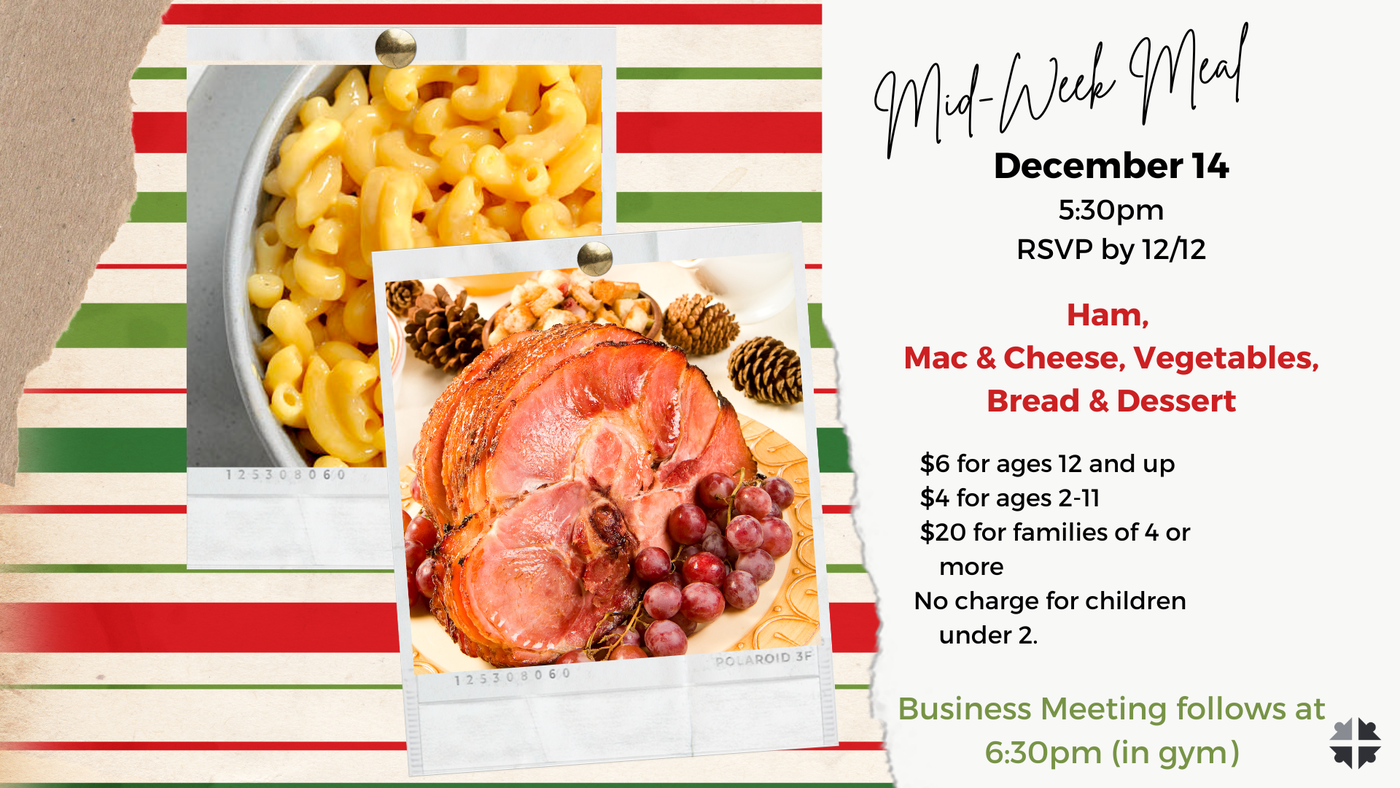 ---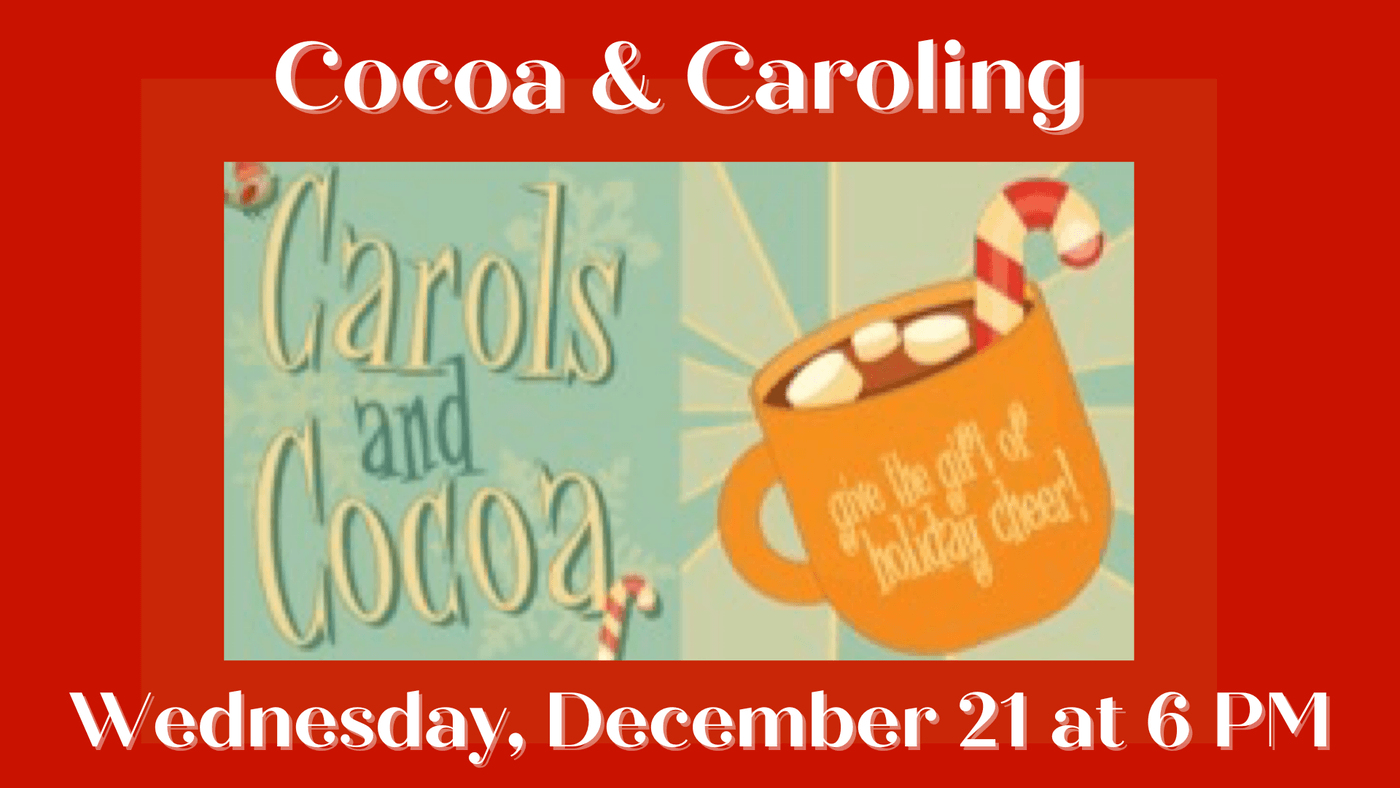 We will travel to local Nursing Homes to share Christmas carols with the residents, and meet back at the church to enjoy cocoa and fellowship. Meet in the Pumphouse Cafe at 6PM.
---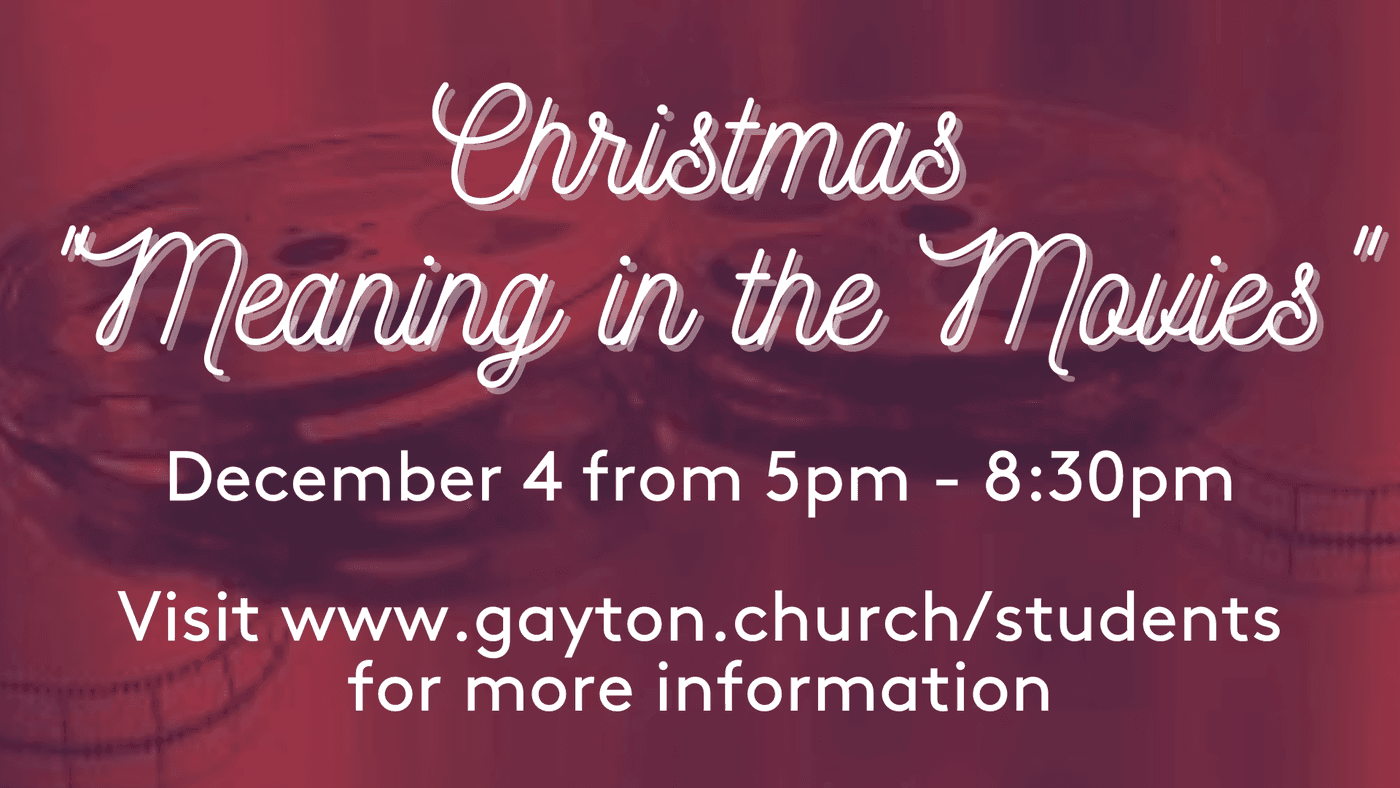 Sunday, December 4: 5:00 - 8:30 PM
Christmas "Meaning in the Movies" for Gayton Students at the home of Jennifer Mullins
Christmas goodies, movie & Bible study!
(A van will be provided for those who need a ride – leaving Gayton @ 4:30/returning to Gayton @ 9:00pm)
---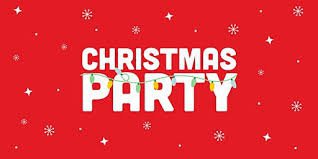 Sunday, December 18:
Youth Christmas Party!
6:00-8:00pm
Home of the Billingsley's.
Bring a Christmas goody/snack to share.
---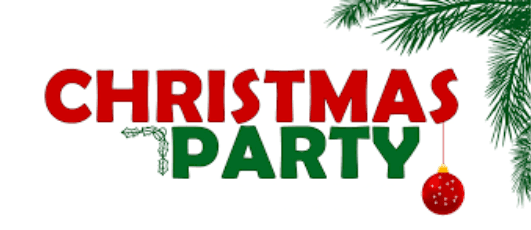 Tuesday, December 20:
Young Adult Christmas Party
6:00-8:30pm
At the home of the Carter's
Bring a Christmas goody to share.
---

There will be a Business Meeting Wednesday, December 14 at 6:30 PM in the Worship Center. The purpose of the meeting will be to vote on candidates for Deacon and other volunteer positions.
The meeting will be in person and on Zoom. There will NOT be a recording of the meeting posted for later viewing. Members may vote in person or online immediately following the meeting. Voting will close after the meeting.
---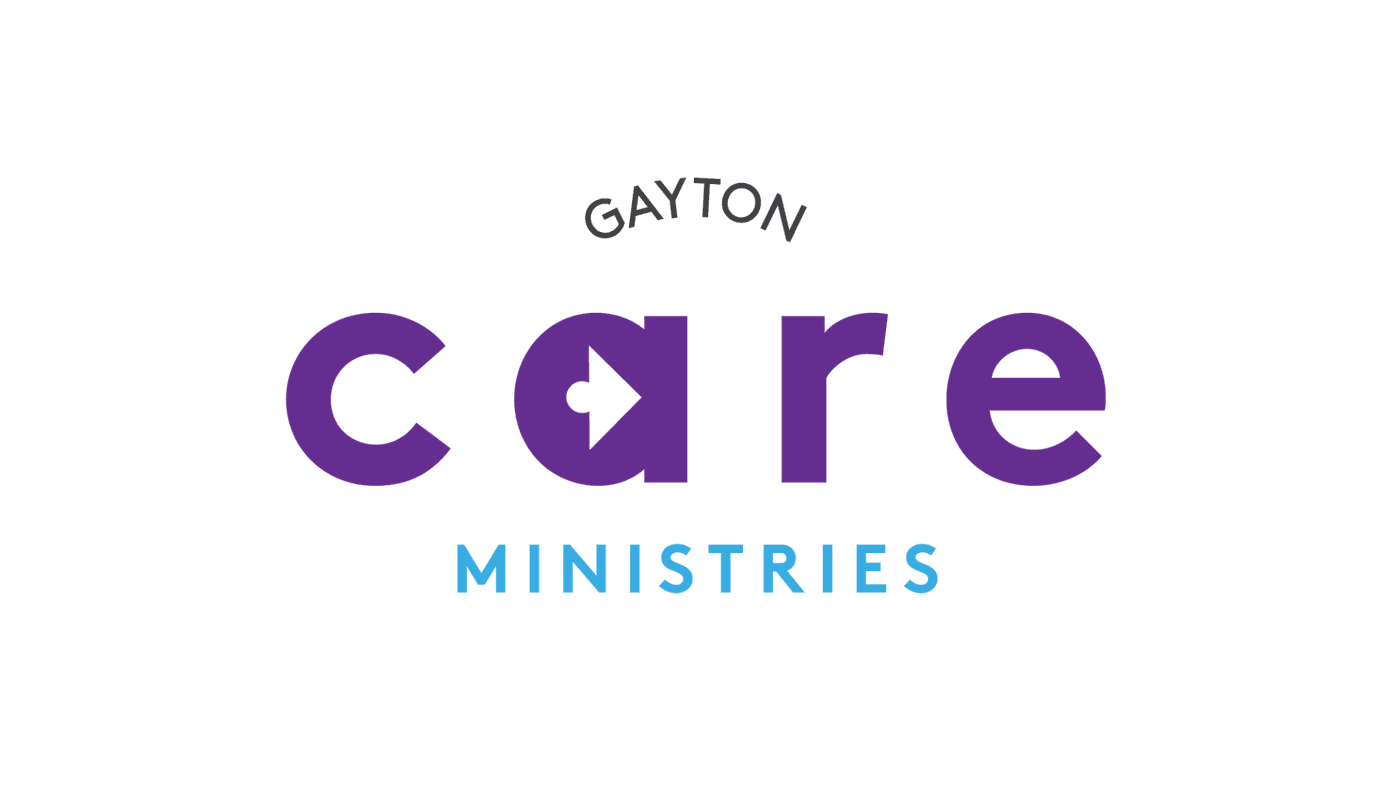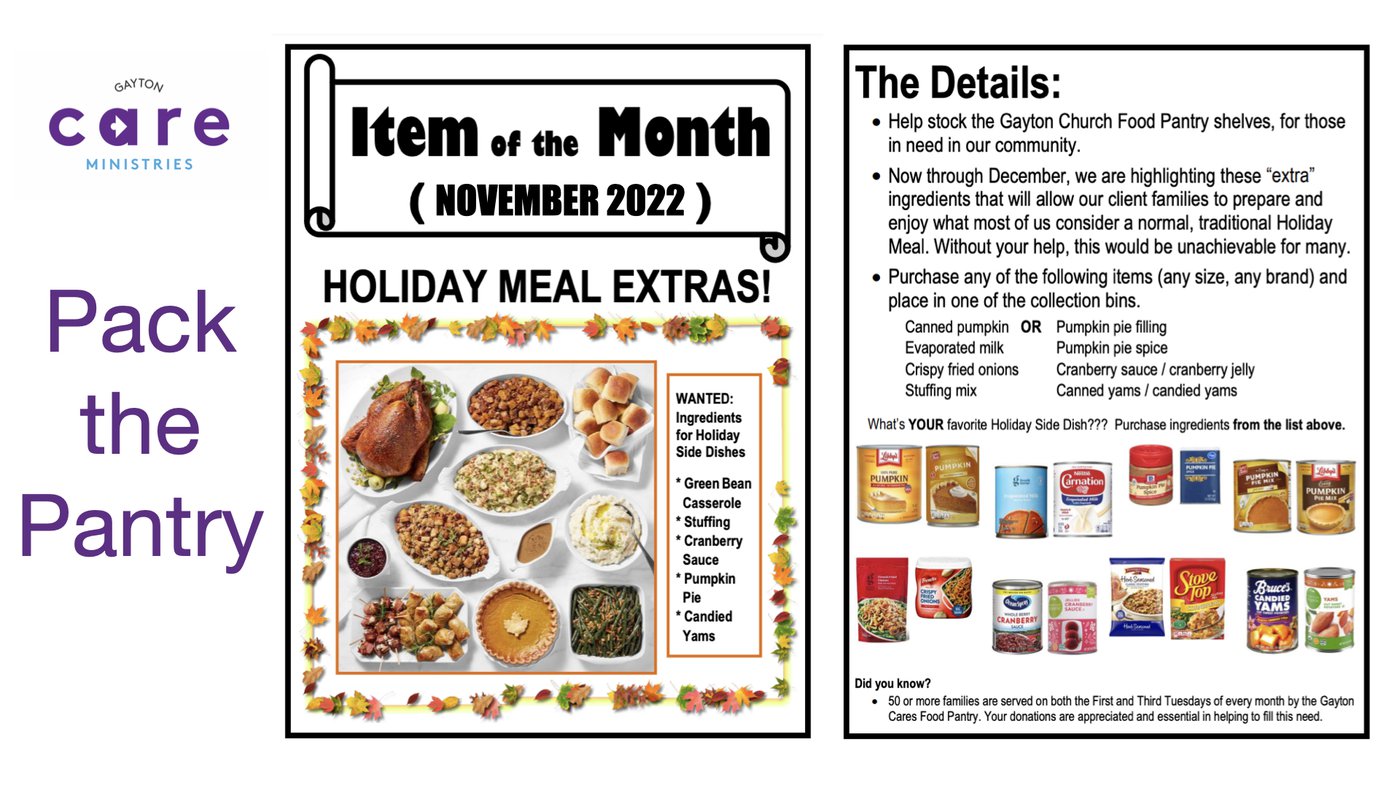 ---
FINANCIAL HEALTH UPDATE
📊 FINANCIAL HEALTH UPDATE
(Budget = Anticipated Giving; Actual = Actual Giving Received; MTD = Month-to-Date; YTD = Year-to-Date)
October--Budget:$94,000; Actual: $100,379
November--Budget $120,000; MTD Actual: $56,559
---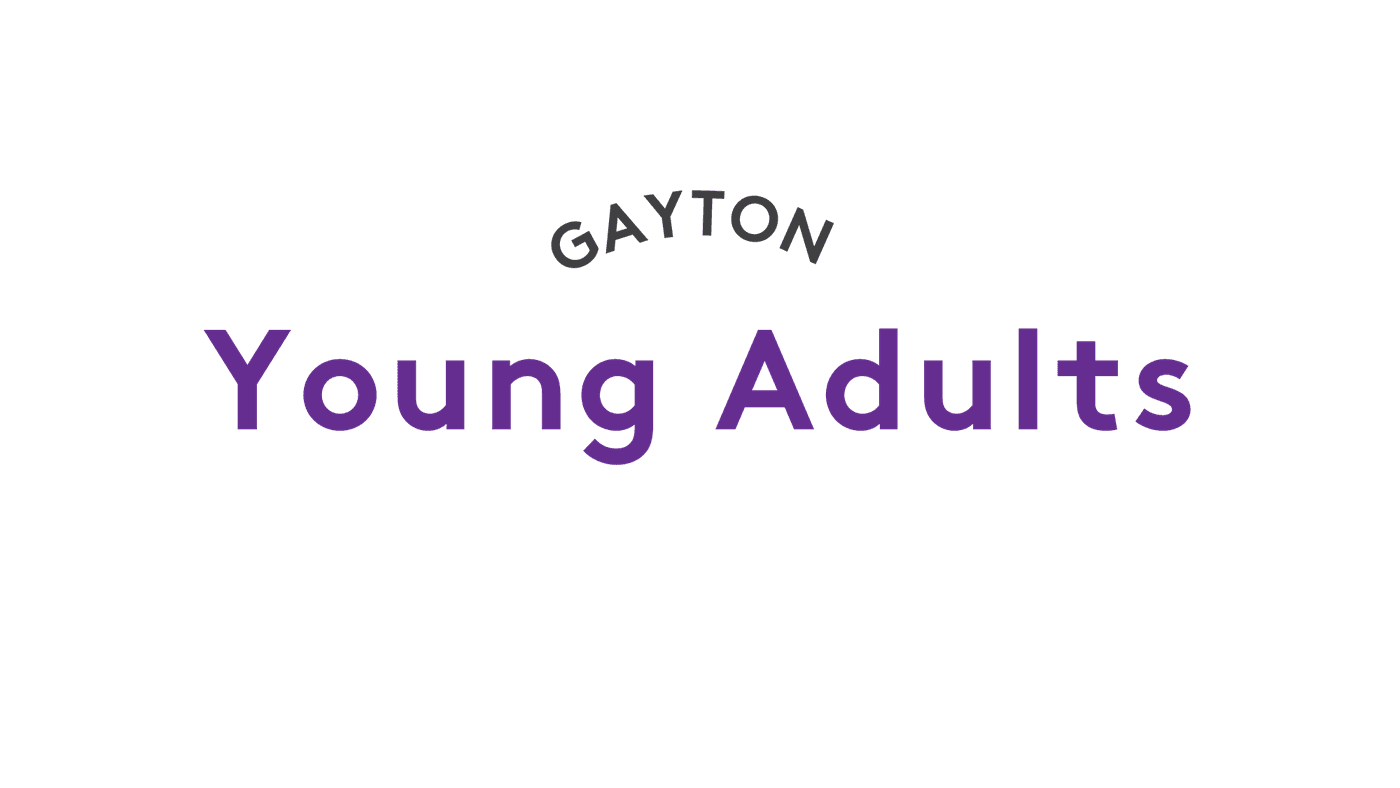 ---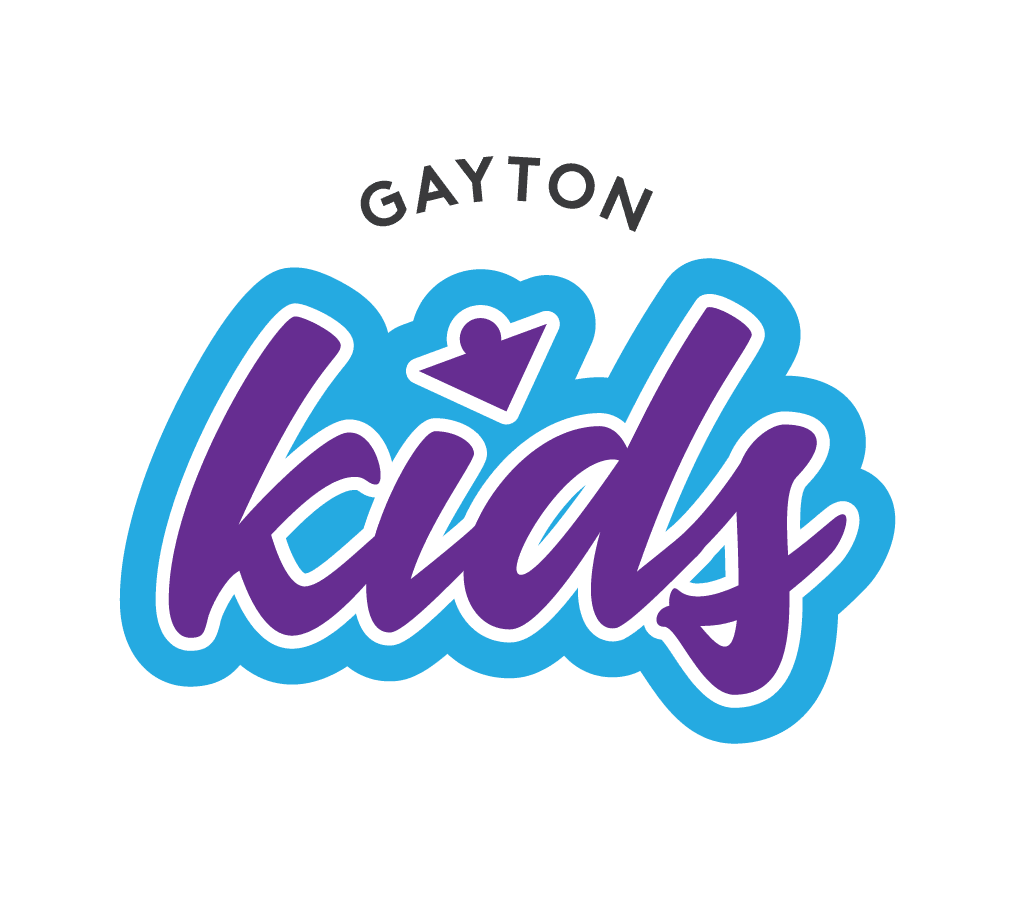 ---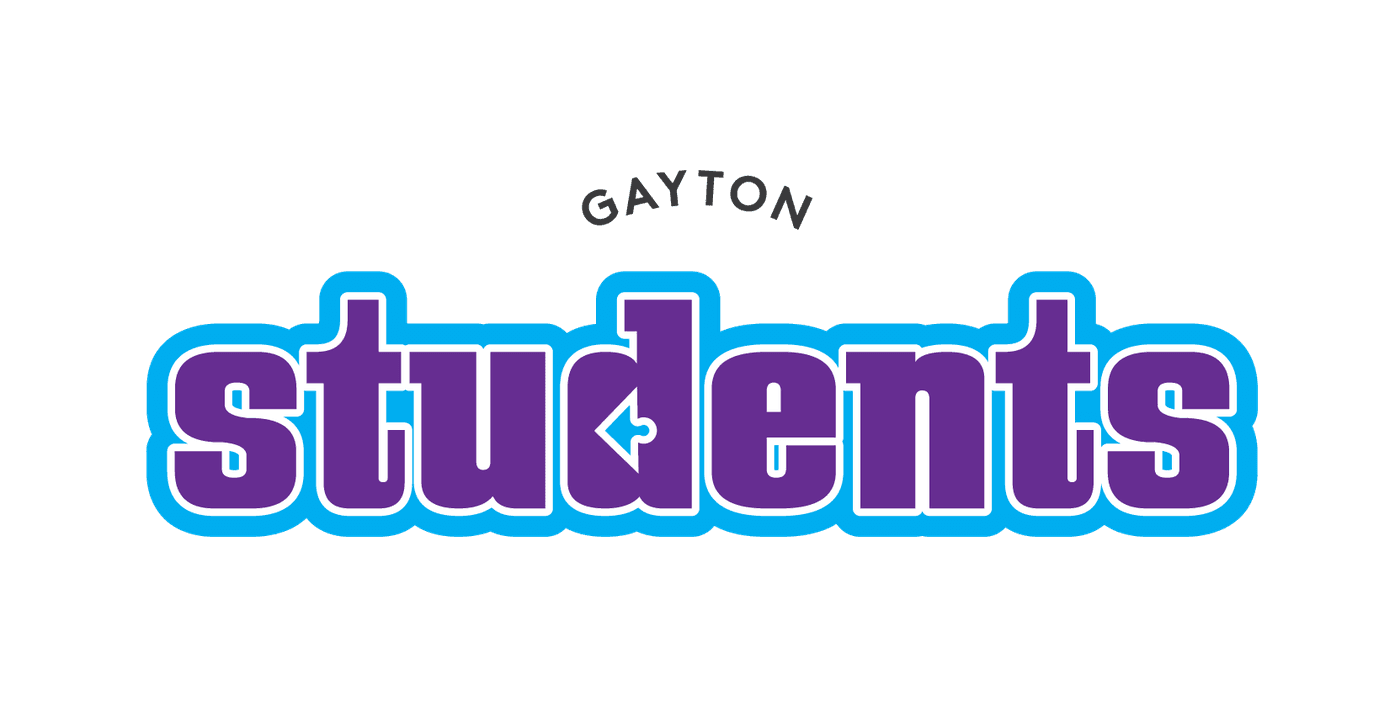 ---
---
---
CONNECT WITH GAYTON ON SOCIAL MEDIA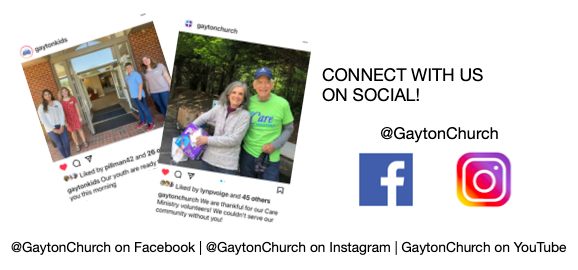 ---