---
🗓 THIS SUNDAY 1/17/21...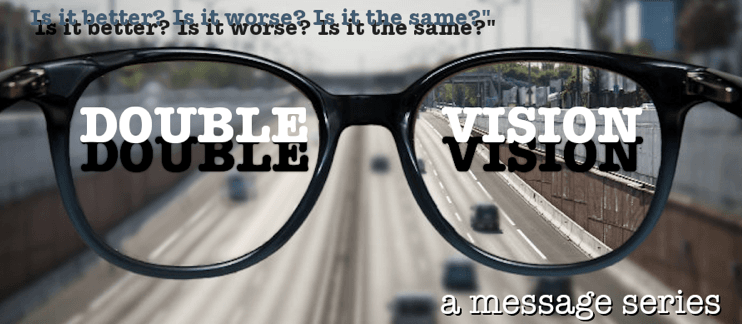 👓DOUBLE VISION: a look into the Letter of Paul to the Philippian Church - David Washburn, our interim preacher, will bring the message. Join us in person or watch live at 9:30 and 10:45 here.
Sunday, January 17- "Far-Reaching Justice" - Philippians 4:4 - 5:8
👶🏽NURSERY & PRESCHOOL KIDS - Please Register
Please register your nursery and preschool kids if they need care on Sunday mornings. This will help us staff our ministry wisely. Just message Hillary here (or email hillary@gayton.church) to let her know your child will be needing care.
----------
If you missed a previous message, you can watch or listen to the message/gathering at: GAYTON.CHURCH/MEDIA.
There are some important details that you need to know about returning to in-person gatherings. Please read them in-full and sign up to let us know to expect you! DO ALL OF THAT HERE...
---
UPDATES & UPCOMING EVENTS...
📋CHURCH FAMILY BUSINESS MEETING
There will be a business meeting on Wed., January 27 at 6PM. The purpose of the meeting will be to elect members to fill vacancies on the Servant Leadership Council. The meeting will be held via Zoom. You must be a participant in the Zoom meeting to be eligible to vote.
🍍WOULD YOU LIKE TO SERVE?
Gayton's Greeter Team is in need of friendly faces on Sunday mornings. If you would like to join our Greeter Team for either service, please contact Patricia.
🙏🏼PRAY WITH THE SENIOR PASTOR SEARCH TEAM
Each Thursday evening at 9:00 PM the Senior Pastor Search Team invites you to join in prayer for our church, the team's mission and our next Senior Pastor.
🙏🏼WEEKLY PRAYER
Weekly prayer time via Zoom from 6:00 - 6:30 PM each Wednesday.
📌BUILDING HOSTS NEEDED
Periodically, we have a need for a building host to be in the building while groups are using our facilities. If you would like to be considered for the position please contact Janet@gayton.church. This is a paid position.
🎷 JAZZ NATIVITY DOWNLOAD AVAILABLE NOW
With our live production on hold due to COVID, we offer instead a retrospective of favorite JAZZ NATIVITY performances. With your donation, we will continue to support Feed My Starving Children international ministry, with all proceeds going toward that ministry.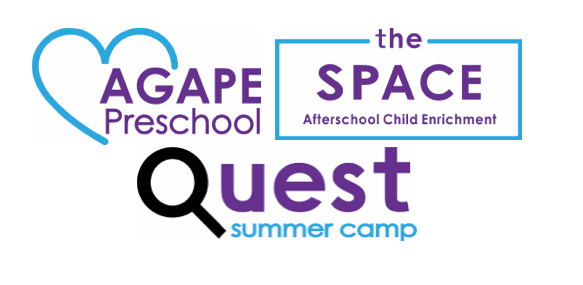 AGAPE Preschool registration for the 2021-2022 school year is now open. Two year olds through kindergarten are welcome. Visit www.agapepreschool.org for more information.
SPACE registration for the fall is now open. Complete the registration link.
Quest Summer Camp registration opens February 1st. Check the website for more information.
Contact Annette with questions.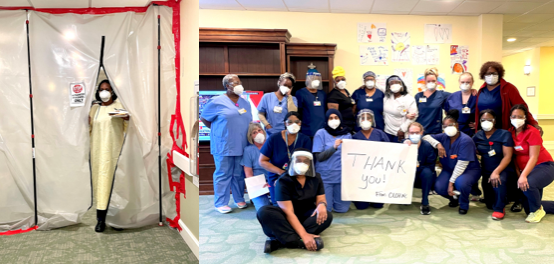 🍕THE SPACE and CARE MINISTRIES
This week the students in the SPACE partnered with our Care Ministries team to provide artwork of encouragement and snacks to the 40-50 staff at our neighbor, Our Lady of Hope Health Center. The SPACE students created the artwork, and the Care Ministries team provided pizza and a big box of snacks.
---
New Discipleship Opportunities
TUESDAY MORNING WOMEN'S BIBLE STUDY BEGINS THIS WEEK
The Tuesday Morning Bible Study group will begin meeting on Tuesday, Jan. 19 in the Worship Center from 9:30-11:30 AM. They will study the book, "Elijah" by Priscilla Shirer. Please contact Janet for more information.
BIBLE STUDY - "THE GOSPEL IN THE HYMNS" - BEGINS THIS WEEK
WHEN: Wed evenings, 6:30 -7:30 PM for 10 weeks, beginning Wed, Jan. 20, 2021.
WHERE: Via Zoom.
WHO: Open to all
WHAT: In this series, Kevin Twit (pastor and hymnology professor at Belmont University, Nashville, TN) will share insights and background information on ten hymns to draw out the gospel nuggets contained within. Kevin will also connect each hymn to one or more scriptures. Each lesson will feature a video lecture from Kevin (typically 18-25 minutes), as well as a performance of the hymn with his son Cooper. At the end of the lesson there will be discussion questions. In addition, a transcription of each lecture, a bibliography of resources for further study, and an audio download of the hymns is included. Each week is self-contained and will be recorded for those who can't attend on Wednesday.
FACILITATOR: Jeff Lindquist - contact if you have questions. Email Michelle to sign up for the study.
---
GAYTON KIDS QUICK UPDATES
📆KIDS MINISTRY SURVEY
The new year may have just begun, but important decisions that impact summer programming are being made now. I wanted to provide an opportunity for parents to share their initial thoughts and feelings about Vacation Bible School and Kids Camp 2021. Please complete the survey below. This information is not binding. However, your input will have a strong bearing on the decisions we have to make now. These questions assume that we can safely have gatherings of 25 or more within 30 days of the event. Thank you, in advance, for you participation and engagement!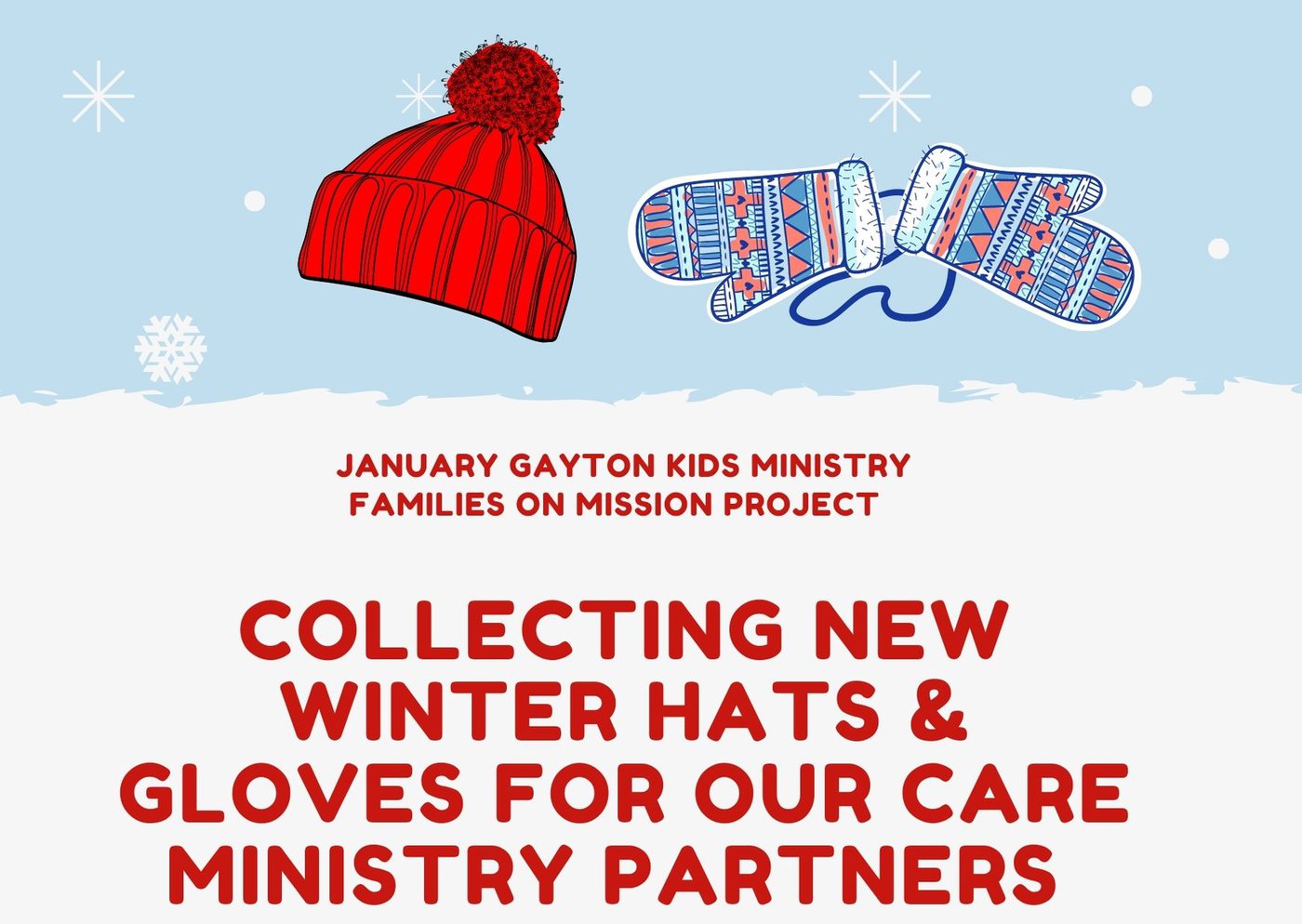 🧤JANUARY FAMILY MISSION PROJECT
As you are out and about this week, don't forget to be on the lookout for deals on winter hats and gloves! This month's "families on mission" project is the collection of these winter weather accessories to be distributed to our Care Ministry partners: our neighbors who visit the Food Pantry on Tuesdays and our friends at Carver Elementary. Contact Hillary with questions!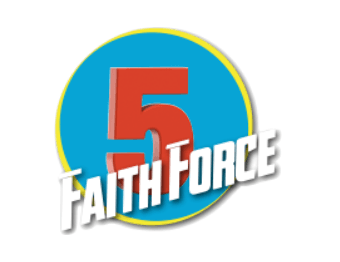 FAITH FORCE FIVE
Current 5th graders are invited to come together to prepare for their transition to middle school- wherever that might be! This group will cover topics such as friendship, preparing for middle school, hearing from current middle school students, hanging out with peers in the same life stage, joining youth group, walking with the Lord, and having fun! We're all in this together and the more, the merrier! Faith Force 5 will meet *virtually* on Wednesday nights from 6:30-7:30 pm on Zoom for 6 weeks: 1/13, 1/20, 1/27, 2/3, 2/10, and 2/17/21.
---
GAYTON STUDENTS QUICK UPDATES
🍩SUNDAY BRUNCH GROUPS
High School students will meet in Room 214 and middle school students will meet around the fireplace at 9:30 AM. See the Student page for more details.
🛎OXYGEN AND ENGAGE CONTINUES THIS WEEK
Join us for Oxygen and Engage each Sunday evening at 6:30 PM.
🧁DEEP DESSERTS
During January, Deep Desserts for high school students will meet at the Hubbard's home on Wednesdays at 7:30 PM. Contact Angela to reserve your spot. Contact Giles if you are interested in hosting middle school students/
---
📊 FINANCIAL HEALTH UPDATE
(Budget = Anticipated Giving; Actual = Actual Giving Received; MTD = Month-to-Date; YTD = Year-to-Date)
Total Offering [General Fund + Missions]:
1Q2020-2021: Budget $264,000; Actual $224,539
2Q2020-2021: Budget $365,000; Actual: $303,108
January 2021: Budget: $81,000; MTD Actual $26,033
---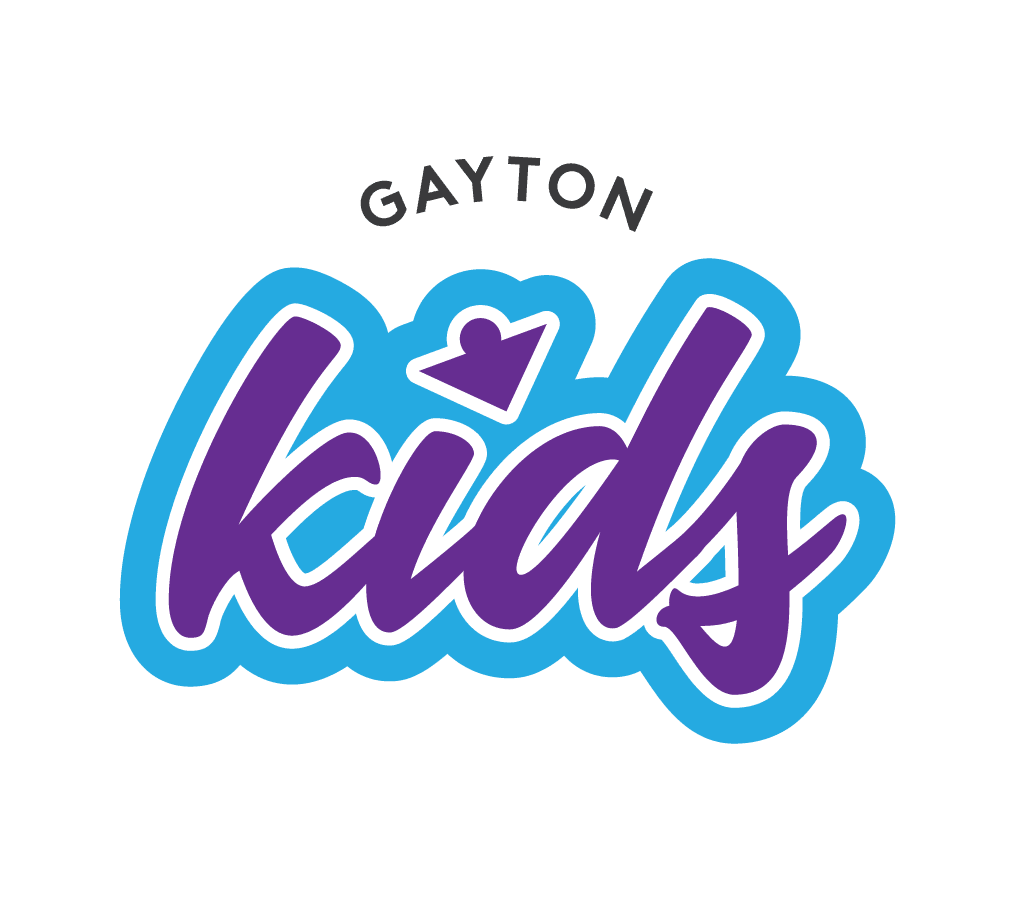 🧒🏾KIDS MINISTRY
Virtual Kids Ministry (Preschool Church & Elementary Kids Worship) will continue to be available on the Gayton Kids Facebook Group starting at 8am Sunday mornings.
In-person Nursery, Preschool Church is available at 10:45am. Elementary Kids Worship programming is available at 10:45am. Check-in/registration takes place at the Kids Min table in the gym foyer for now. We are asking that kids and leaders be masked while in the building. Chairs will be set up in Kids Worship room to meet social distancing recommendations and hand sanitizer will be provided.
Elementary Sermon Notes Templates and Preschool Family Activity Packs are available at the Welcome Desk for children who are attending worship with their families.
🧒KIDS MINISTRY OPPORTUNITIES TO SERVE
So many have reached out asking to help in Kids Ministry- THANK YOU! Here are the roles that we desperately need to fill:
All positions in the Nursery and in Preschool Church have been filled for the 10:45 service. THANK YOU! If you would be willing to serve as a substitute in the Nursery or Preschool Church, we are starting a sub list.
Elementary Kids Worship: Two adult volunteers are needed to serve on the 1st & 3rd Sundays of the month.
Please reach out to Hillary if you have questions or you are interested!
💻 ENGAGED WITH GAYTON KIDS ON FACEBOOK
Parents - if you're not already on the Gayton Kids private Facebook Group, head over and request to join! We're releasing content each day to help you and your kids stay engaged with Kid Min and, most importantly, Jesus!
---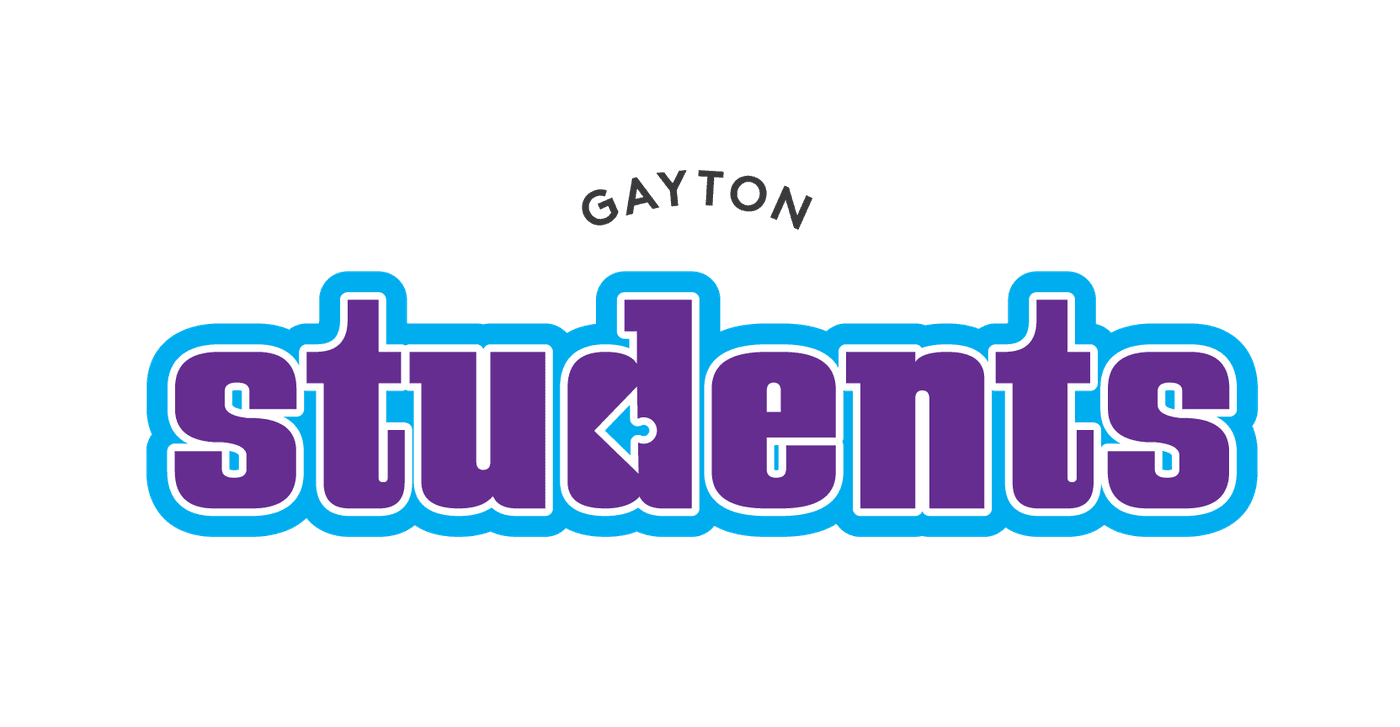 💻STAY ENGAGED WITH GAYTON STUDENTS ON SOCIAL!
You'll find messages from Giles and other content on the Gayton High School and Middle School Facebook groups.
📧WEEKLY EMAILS
If you have not received the Youth Weekly e-news in a while, then we invite you to either check your spam or update your email newsletter preferences. Email Patricia@gayton.church to be added to the Youth Weekly e-news distribution list.
The e-news goes out weekly and if you have a student, this is the best way to stay up-to-date on what's happening in student ministries.
---
CONNECT WITH GAYTON ON SOCIAL MEDIA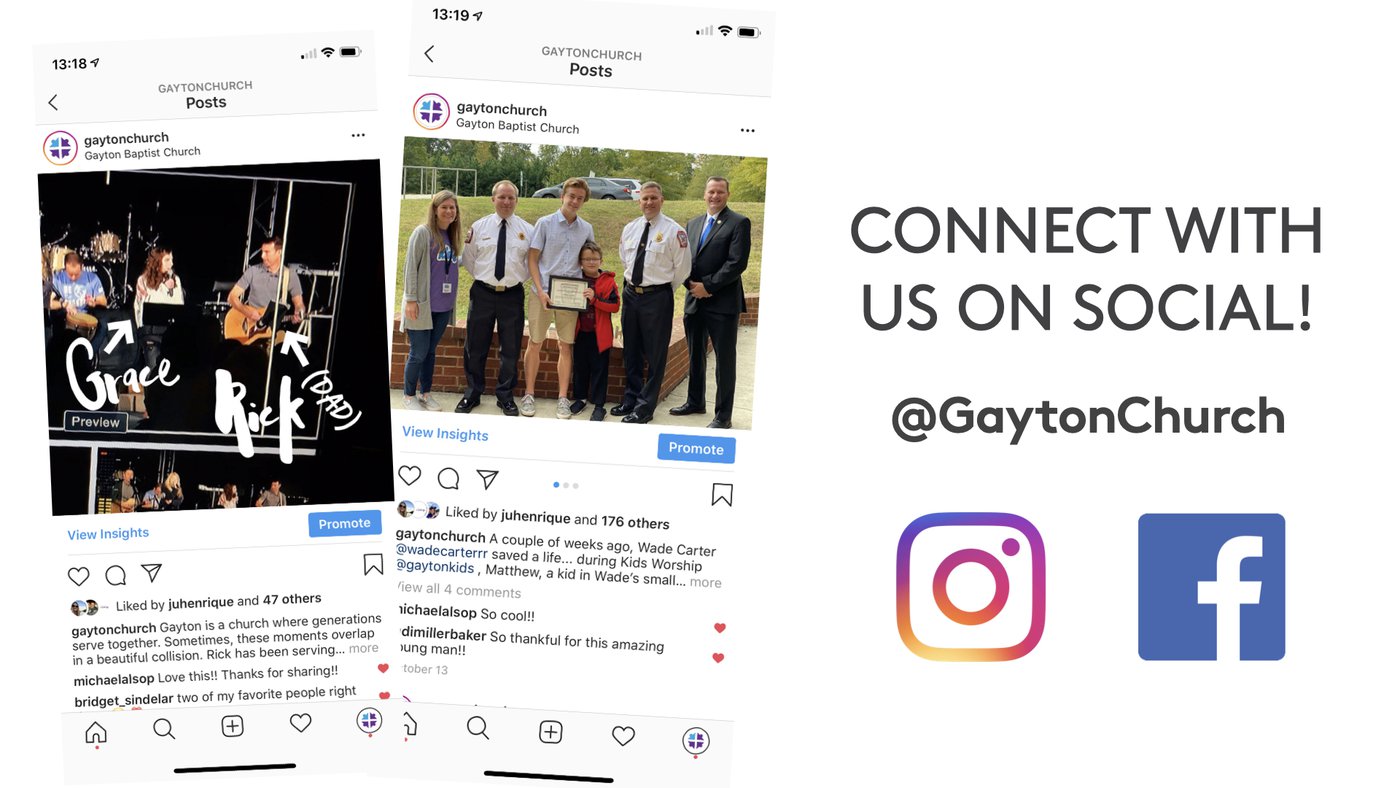 ---