Sunday, October 2, 2022 - 9:30 and 11:00 AM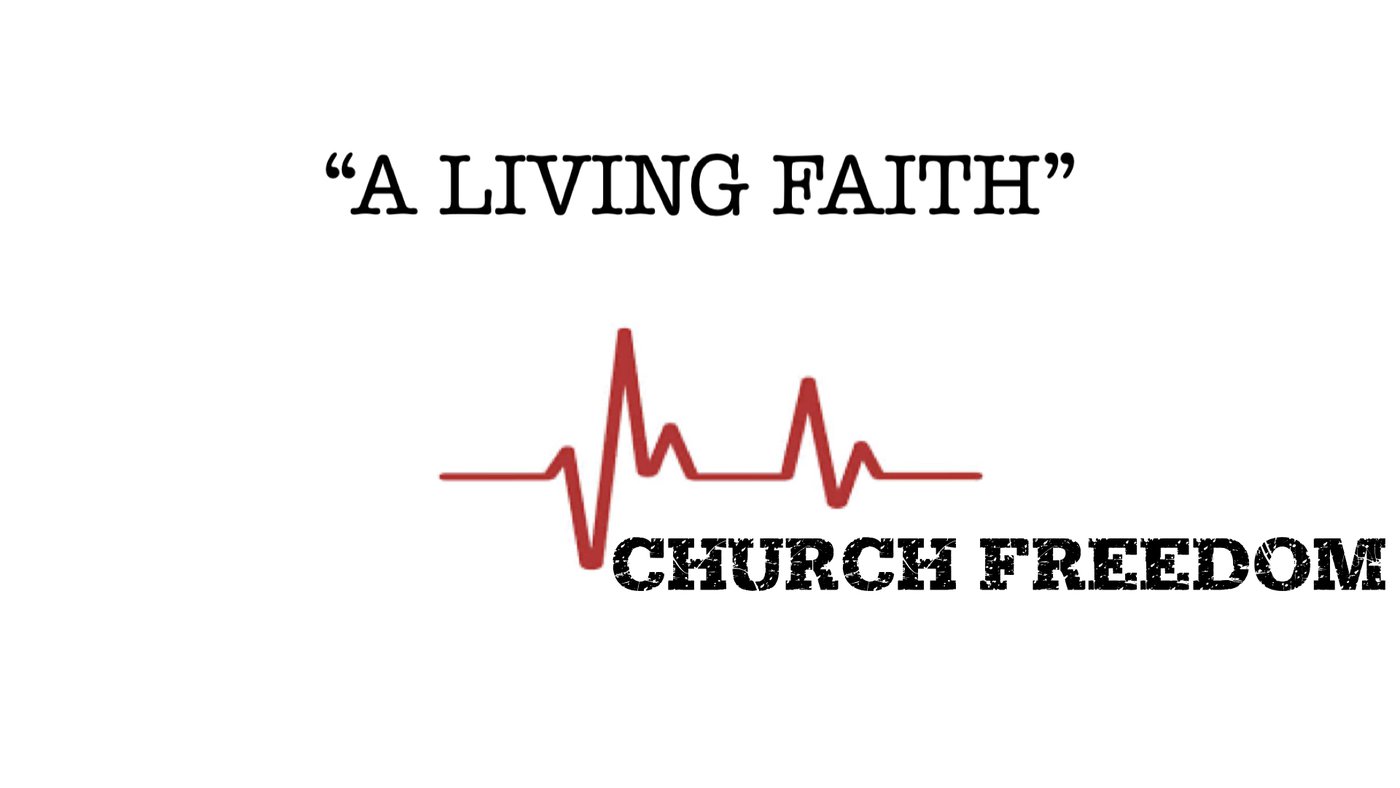 Sunday, October 2
"Church Freedom - Called to be His Holy People"
Romans 1:7, 1 Cor. 1:2
Join us at 9:30 and 11:00 AM as Pastor Bryon brings the message. We will celebrate Communion this Sunday.
There will be Kids Min Programming at both hours this Sunday.
---
---
UPDATES & UPCOMING EVENTS...
---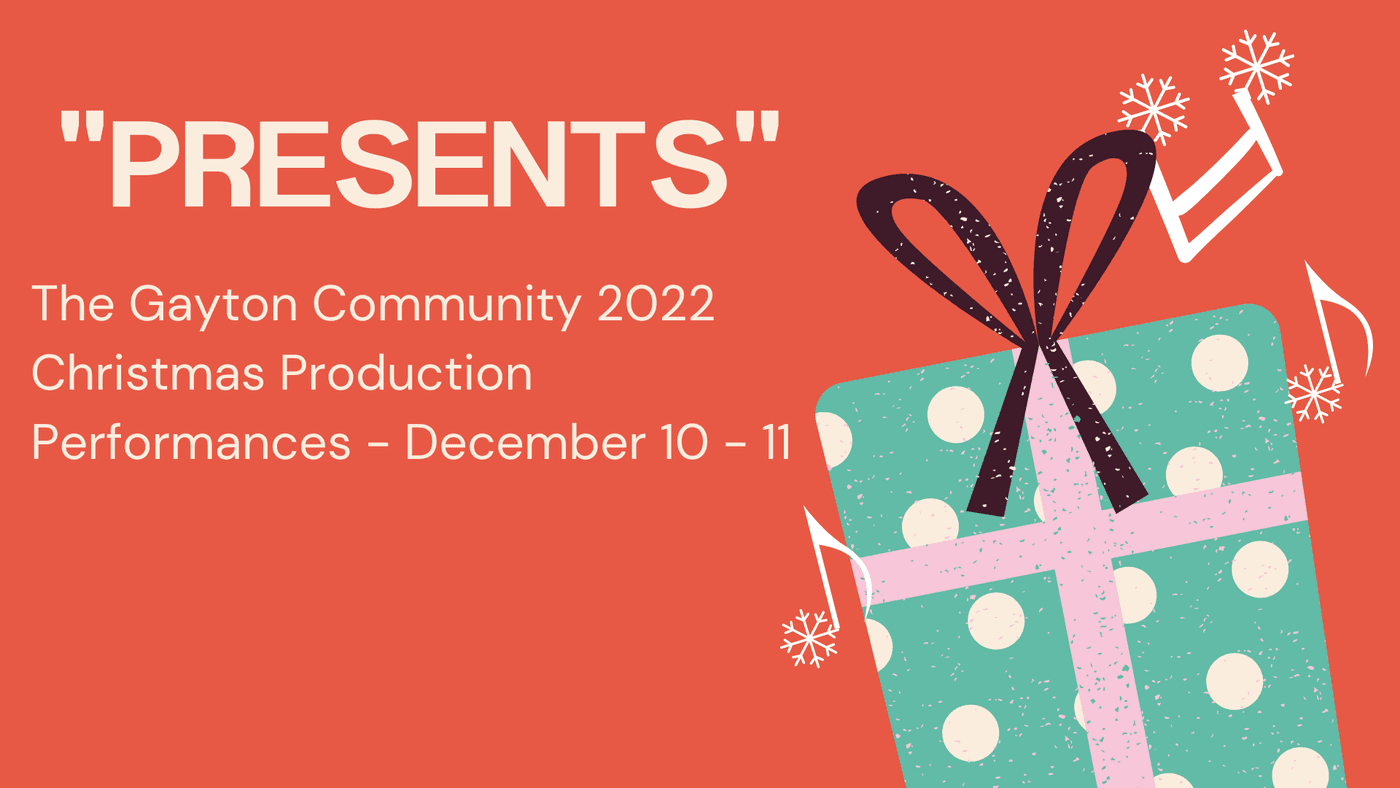 ---
Worship at Camp Hanover on Sunday, October 16 at 11:00 AM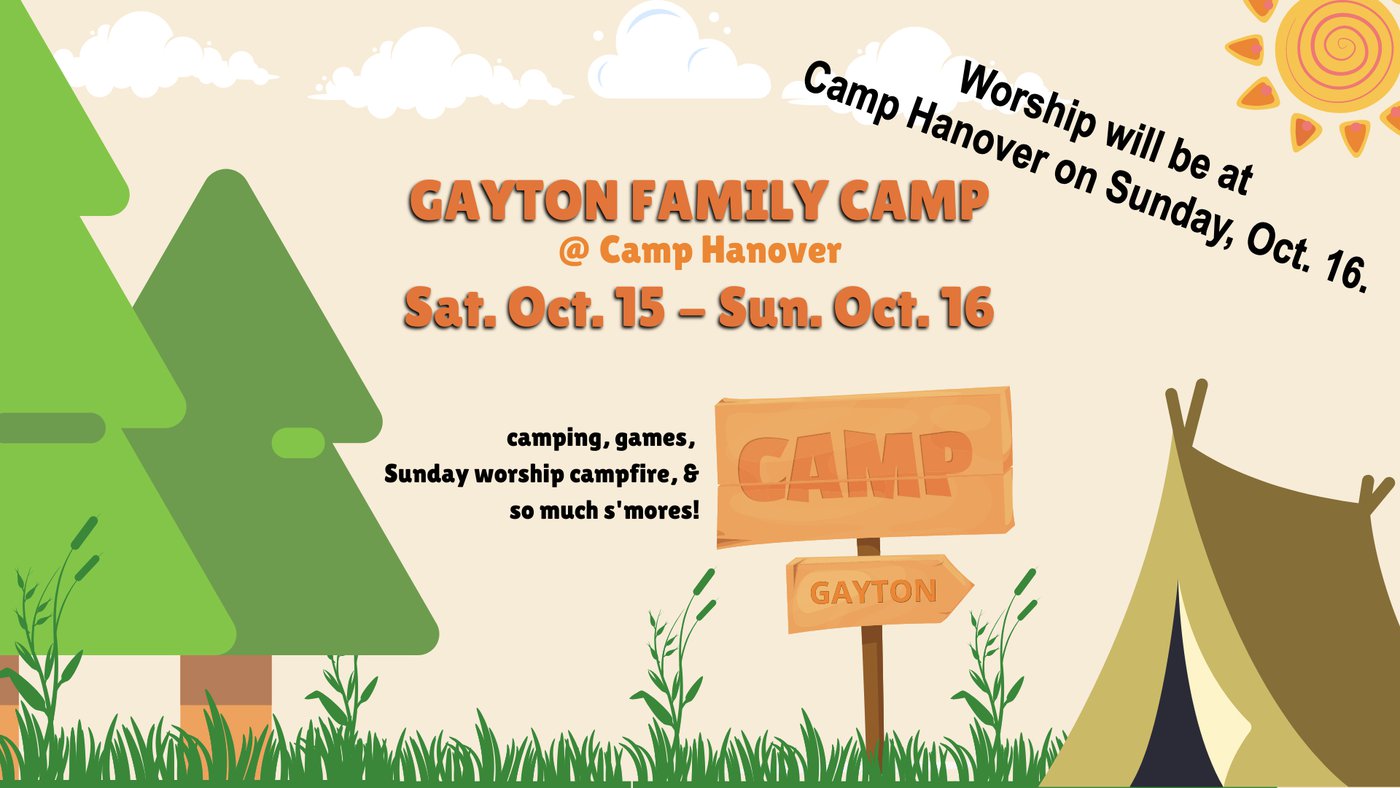 ---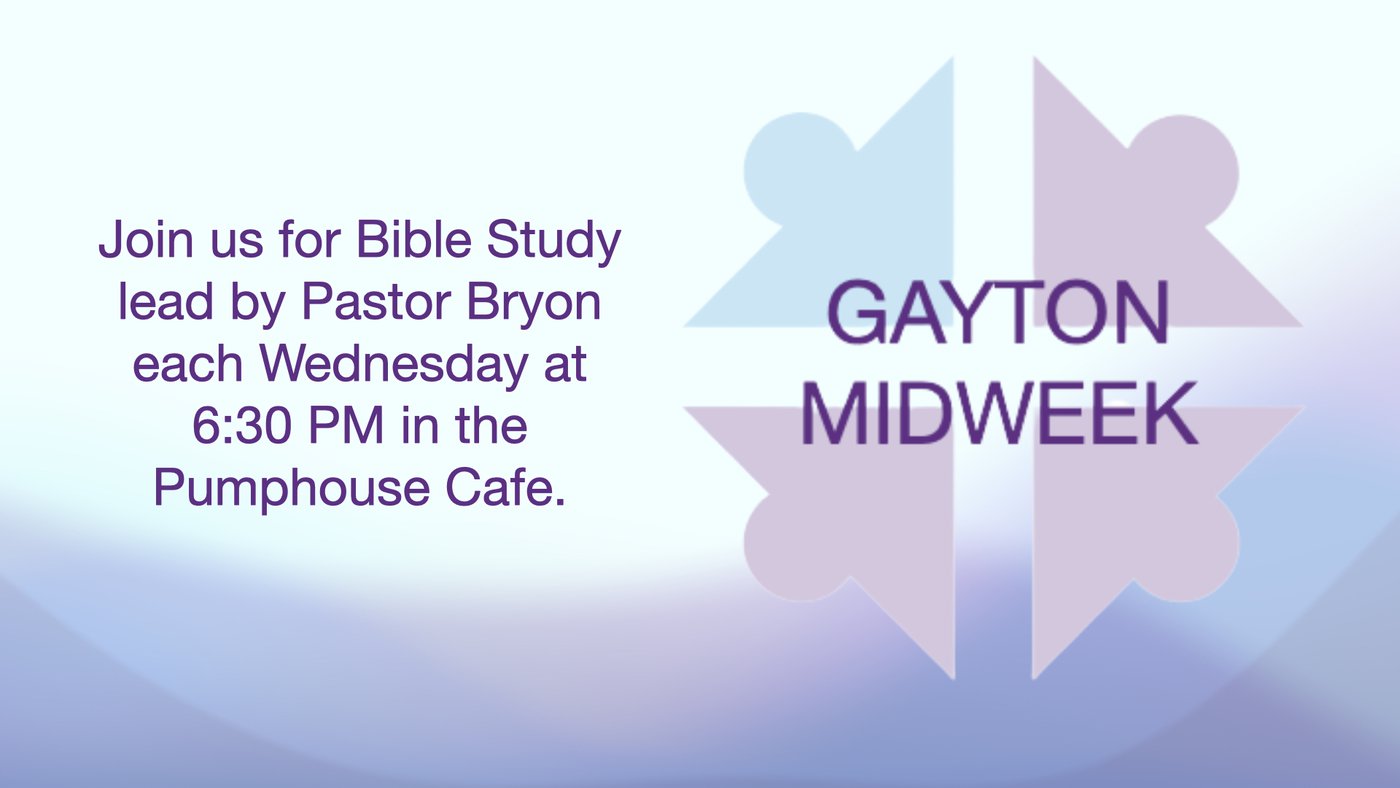 Come early, bring your dinner and share in fellowship around the table before the Bible Study. The Bible Study will be based on some of the scriptures that undergird our Baptist principles.
---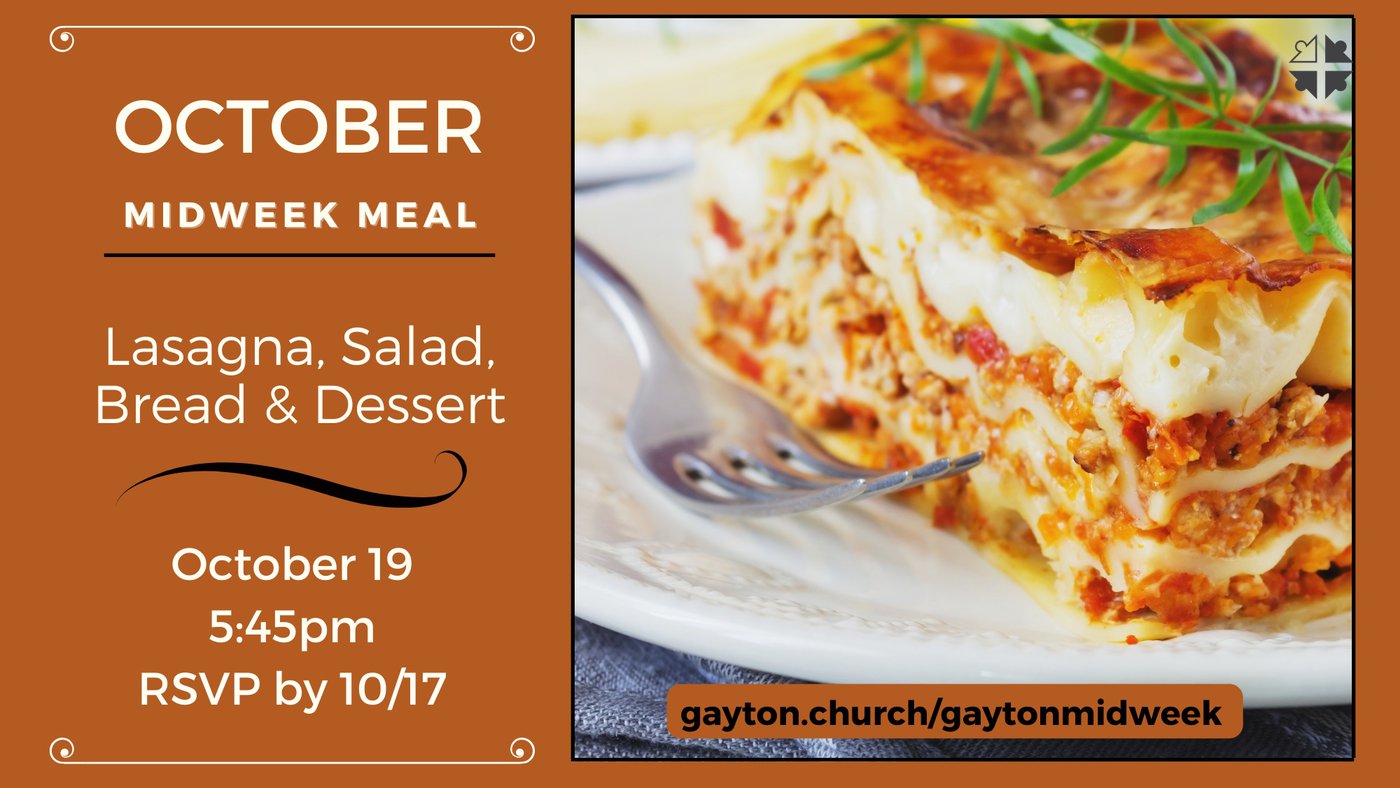 ---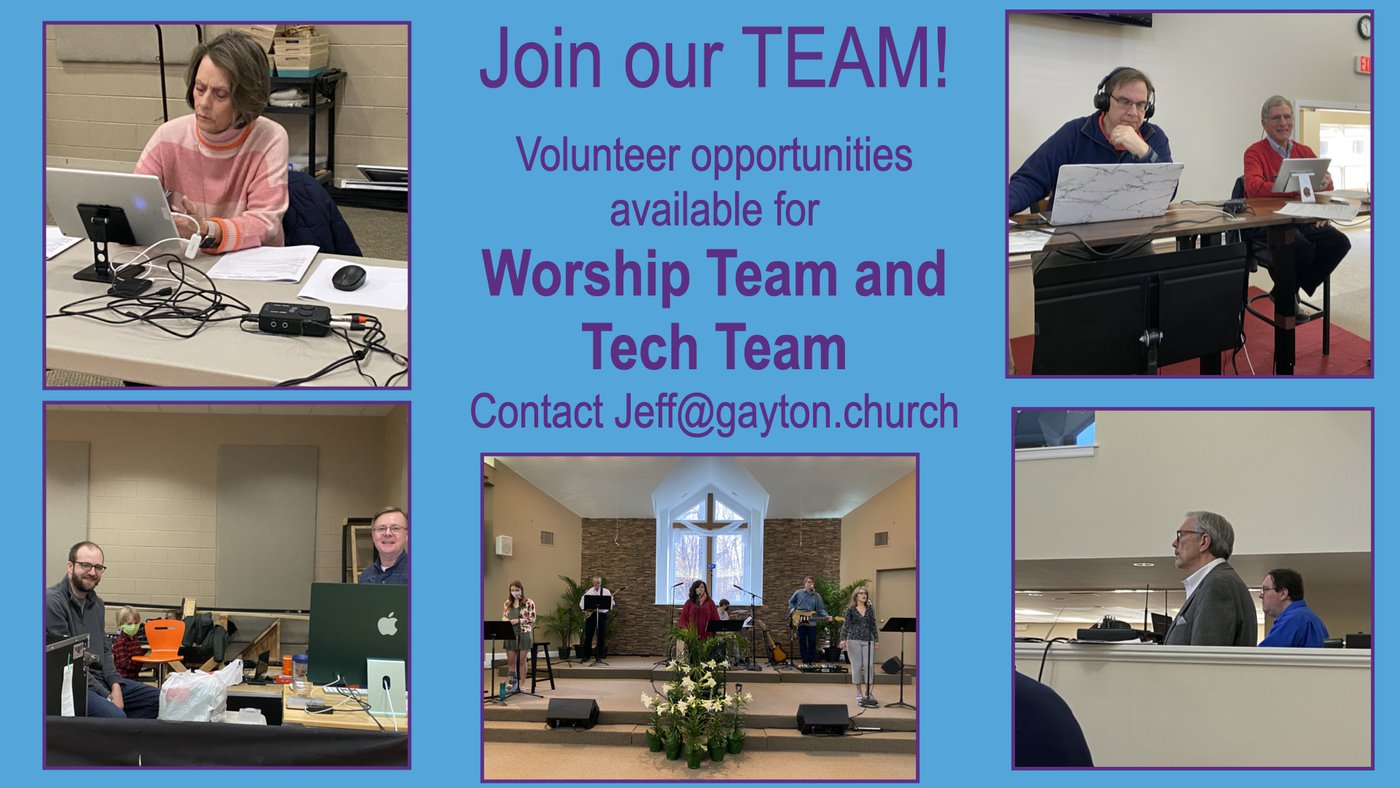 ---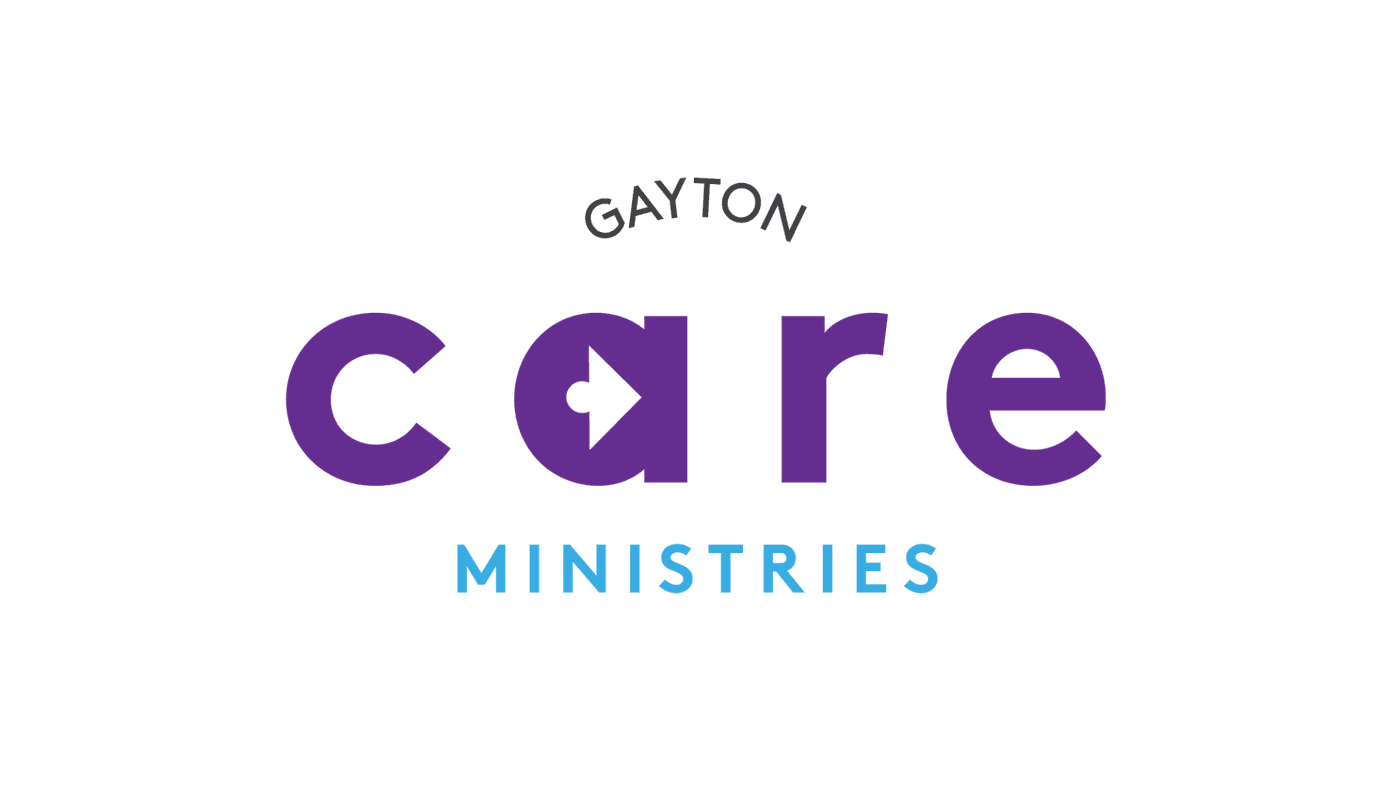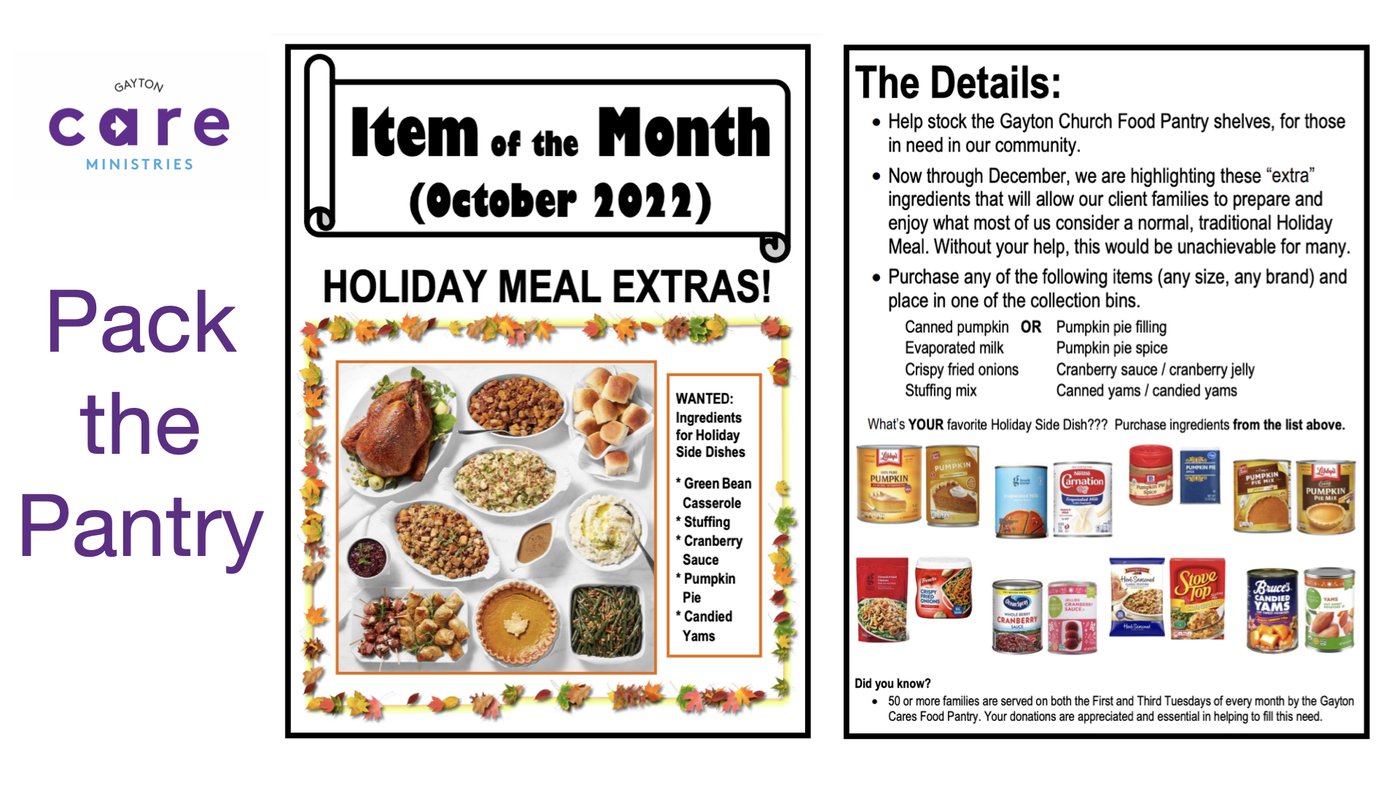 ---
Gayton Safety Highlight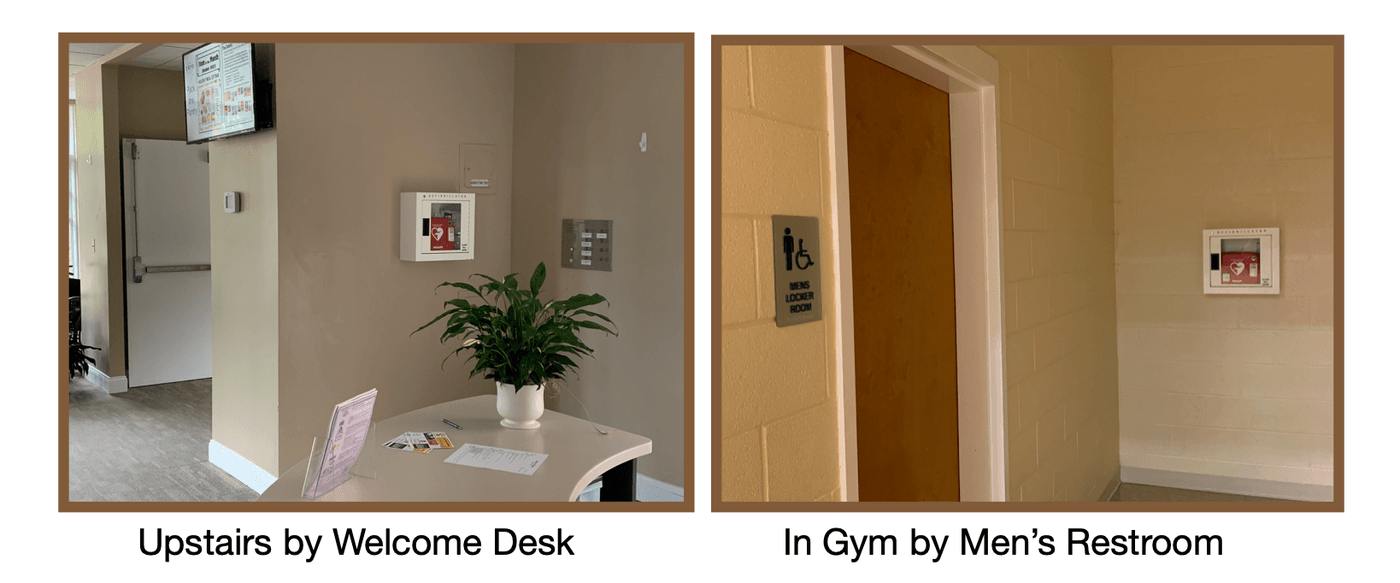 Safety is important to our staff and our Facilities Team. Each week this month, we will highlight a specific safety feature or practice that we have at Gayton.
This week: AED (Automated External Defibrillator)
An AED, or automated external defibrillator, is used to help those experiencing sudden cardiac arrest. It's a sophisticated, yet easy-to-use, medical device that can analyze the heart's rhythm and, if necessary, deliver an electrical shock, or defibrillation, to help the heart re-establish an effective rhythm.
There are two AED machines in Gayton's building. One is on the wall behind the Welcome Desk at the front entrance upstairs. The other is on the wall in the gym by the Men's Restroom.
---
FINANCIAL HEALTH UPDATE
📊 FINANCIAL HEALTH UPDATE
(Budget = Anticipated Giving; Actual = Actual Giving Received; MTD = Month-to-Date; YTD = Year-to-Date)
Offering:
July-- Budget: $81,500; Actual: $71,880
August-- Budget: $84,000; Actual: $80,909
September--Budget: $83,000; MTD Actual: $54,684
Next update: 10/9/2022
---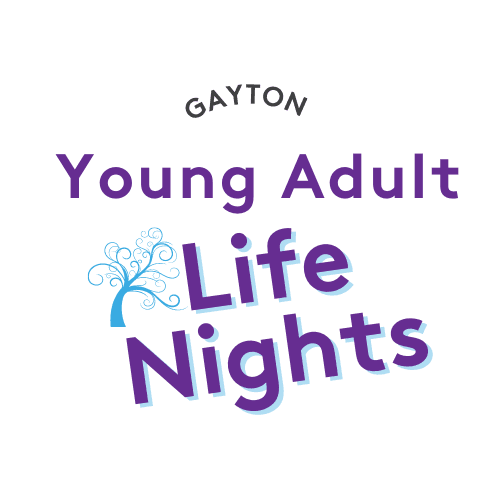 Upcoming Young Adult Events:
Young Adult LifeNights —> Each Tuesday from 7:00-8:30pm
Join us for fun, Bible Study, prayer, worship, and community building.
---

---
---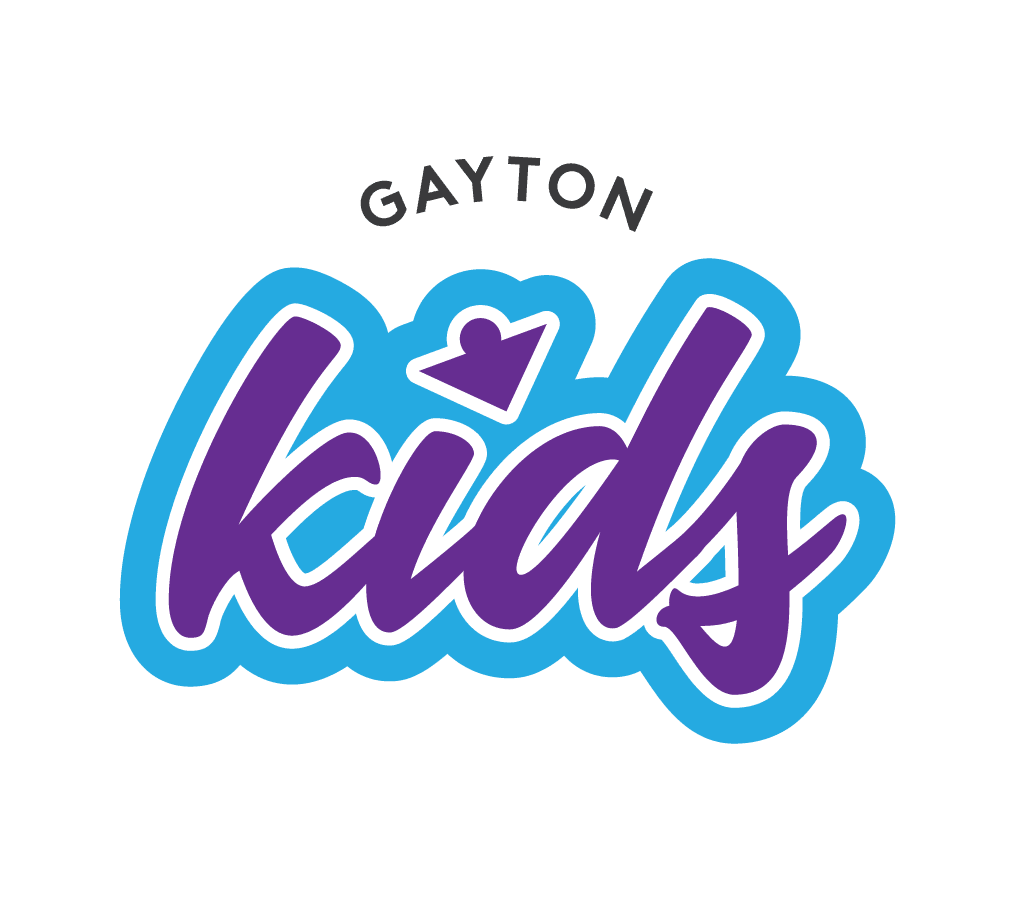 Kids Ministry Preview for Sunday, October 2, 2022
Gayton Kids Updates and Upcoming Events
There will be Kids Min programming at 9:30 and 11:00 AM.
Check in downstairs near the Kids Min Office beginning at 9:15 and 10:45 AM.
---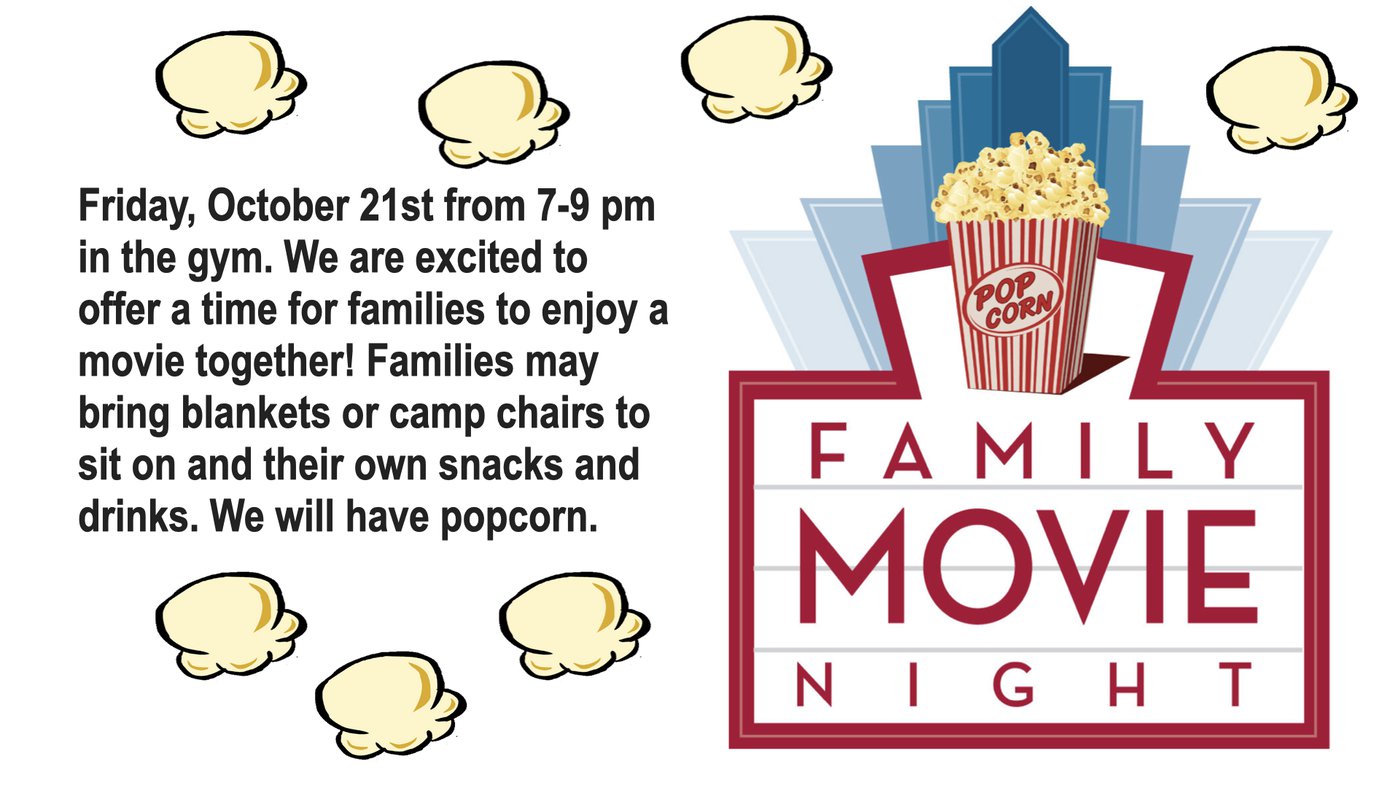 ---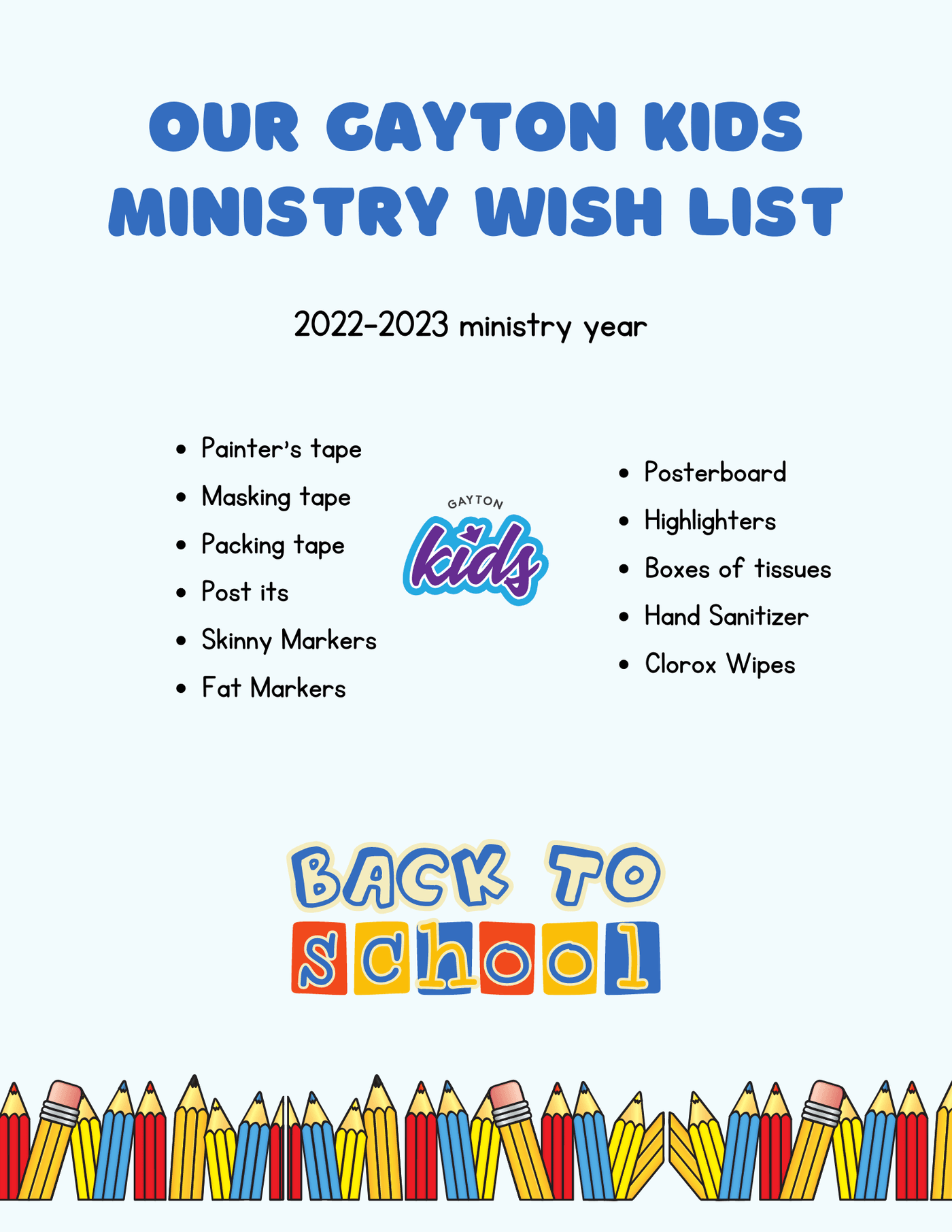 ---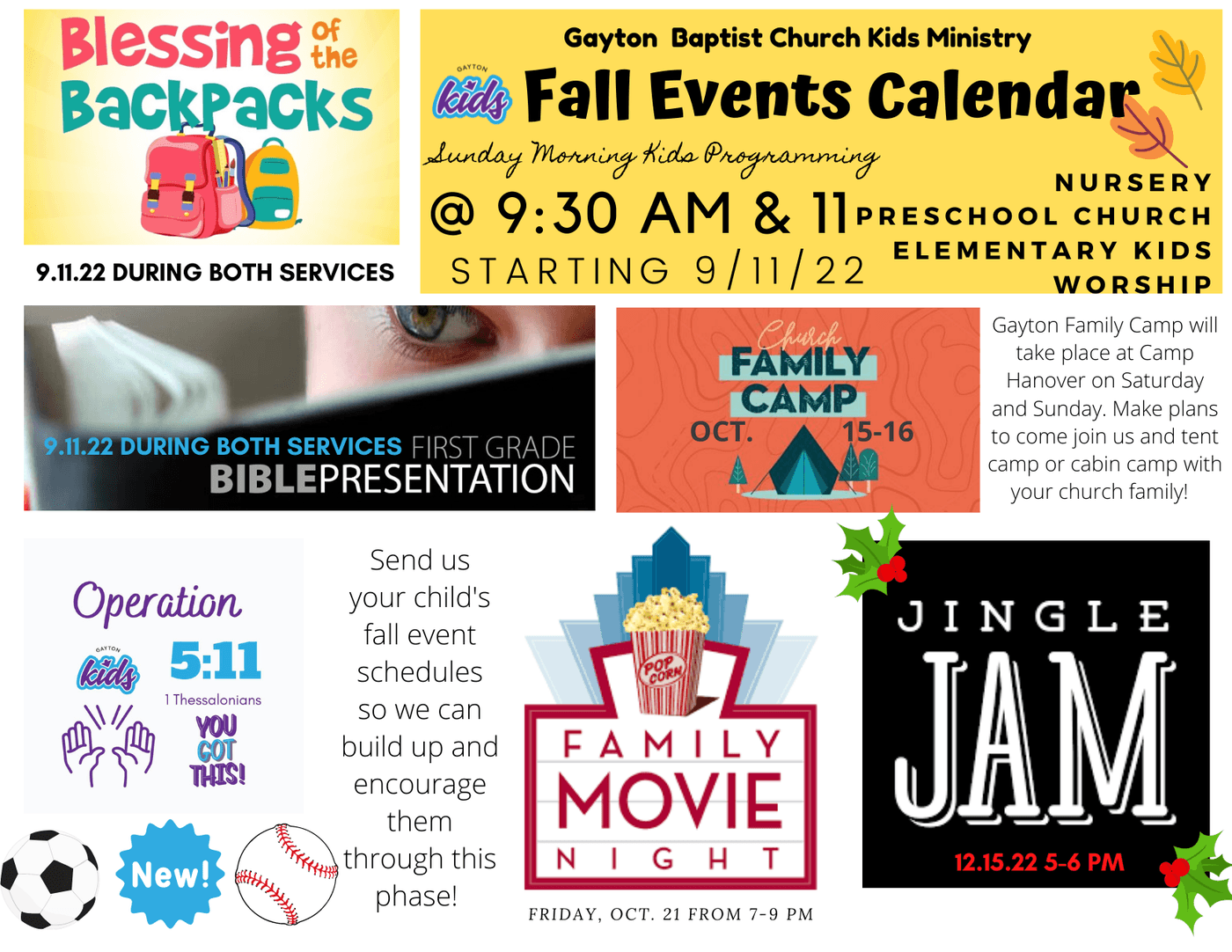 ---
---
GAYTON STUDENTS UPDATES and UPCOMING EVENTS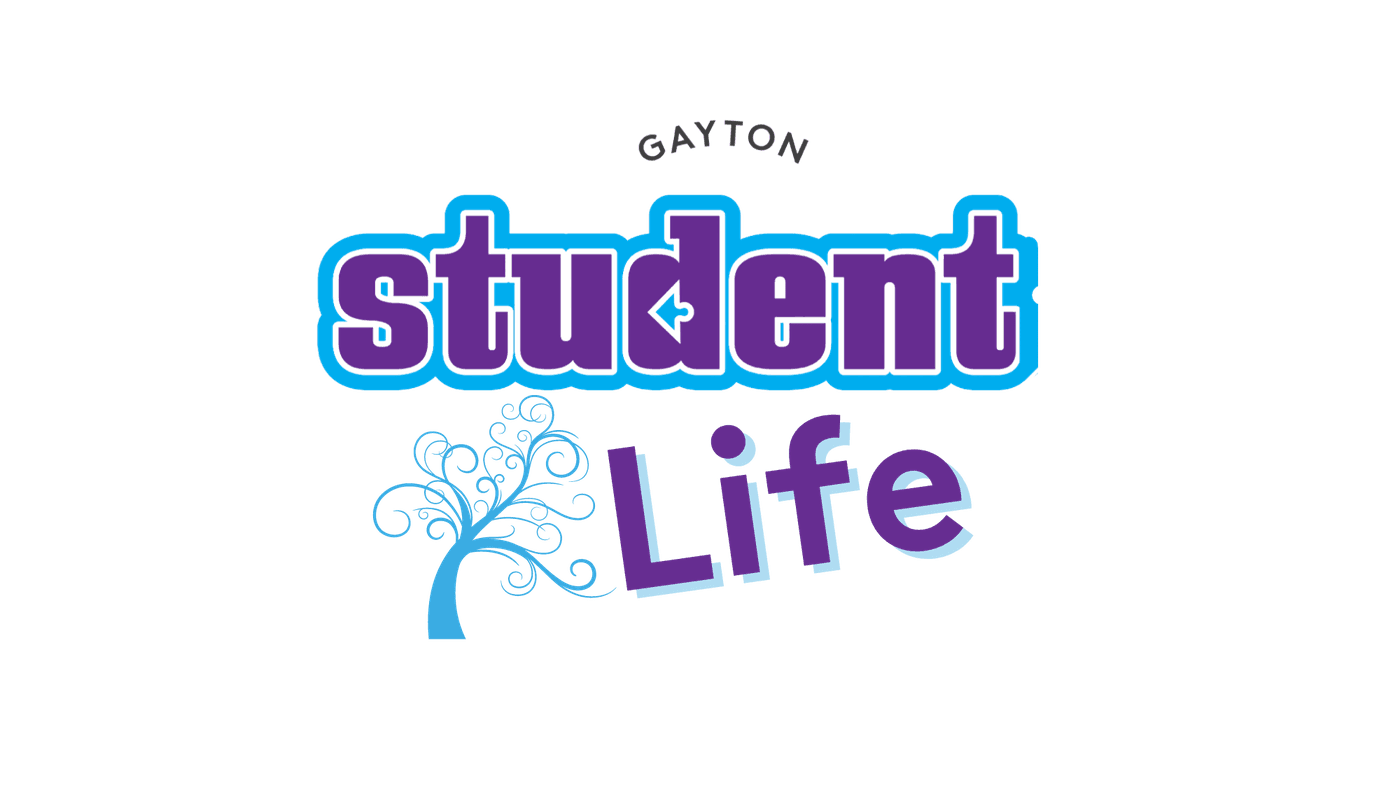 Each Sunday at 9:30am - Youth Brunch - Join us for Bible Study, food and fellowship.
We need your help!
If you would like to provide food for Brunch, check out the sign up below.
---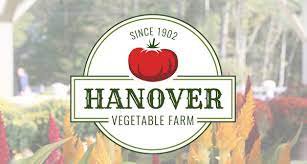 Gayton Students trip to Hanover Vegetable Farm
Sunday, October 9 from 2:00 - 5:00 PM
$12 entrance fee includes activities and one pumpkin. Bring extra spending $ for food vendors, some bonus activities, or additional pumpkins. (Drop off and pick up is at Hanover Vegetable Farm. If a ride is needed, let Jennifer know.)
---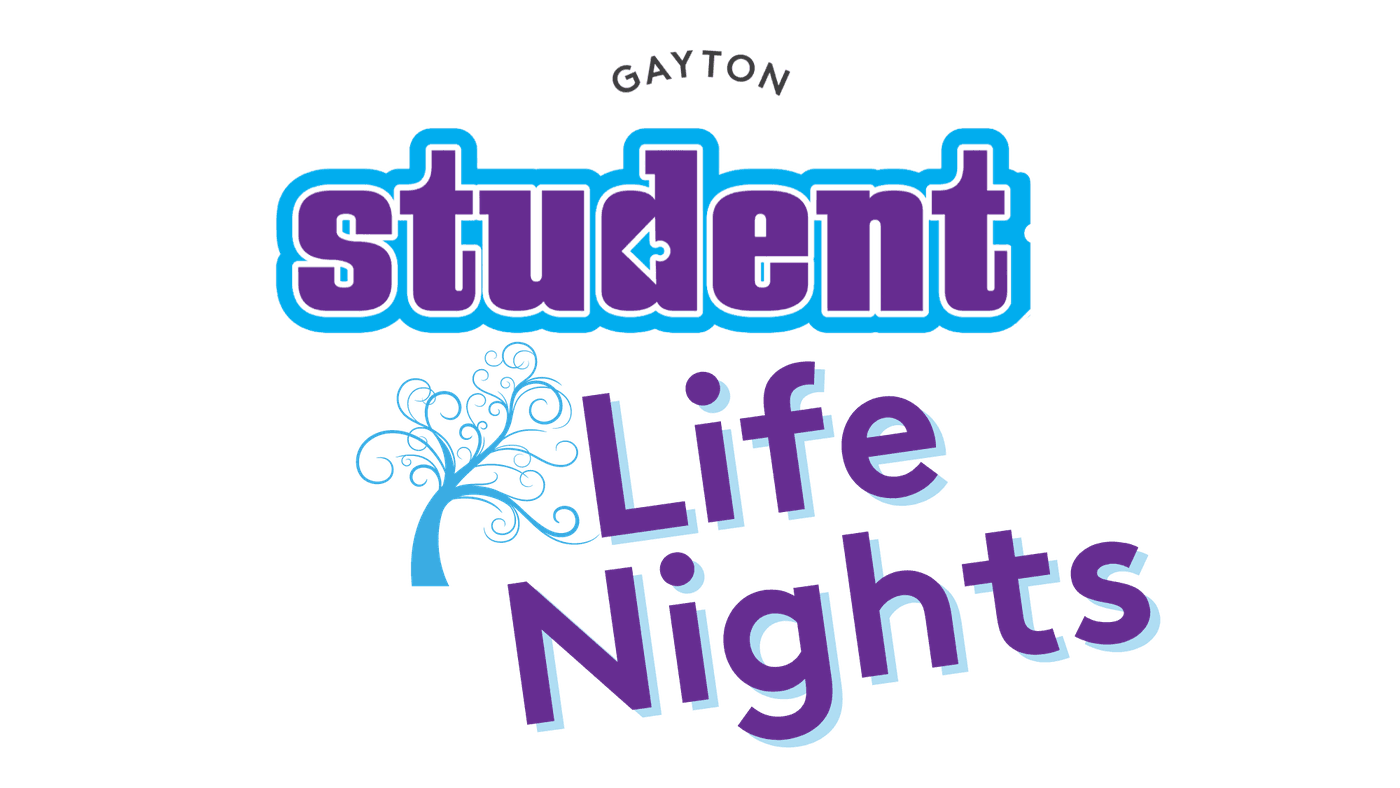 Sunday, Oct. 2
Gayton Student Life Night!
6:00 - 8:00pm
There will be a light snack supper served at 6:00 PM.
Bring friends! There will be games, Bible study, and worship!
---
---
---
CONNECT WITH GAYTON ON SOCIAL MEDIA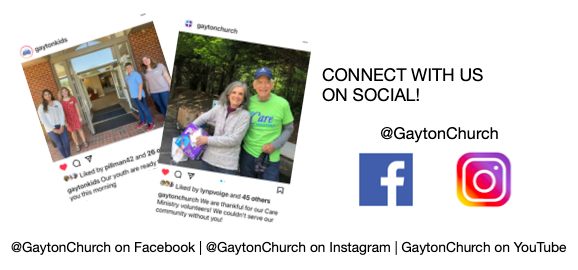 ---