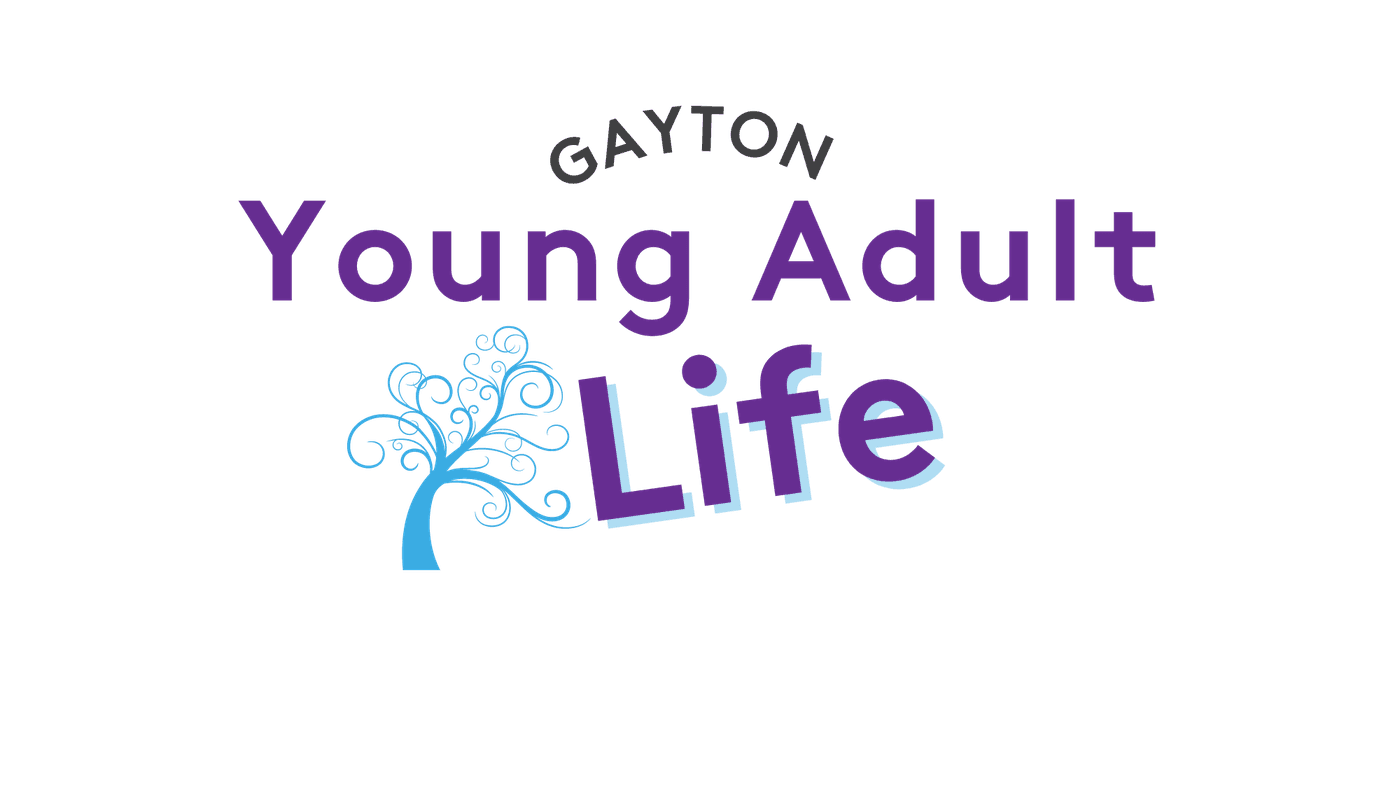 Gayton Young Adult Life
Gayton Young Adult Life is for all young adults— ages 18-30's. The vision for this ministry is to lead young adults to experience life in Jesus Christ through:
Discipleship: in worship, prayer, and the Word of God!
Community: in friendship, fun, support & encouragement!
Action​: in leadership, outreach, and serving others!
Each week, we will have LifeNights for Bible study, prayer, worship, and community building.
Throughout the year, we also have special events, socials, and retreats!
As this ministry grows, a Young Adult Ministry Leadership team will form and, in time, we will develop young adult community groups:
Roots - for college students & career - thru 20's
Branches - for young professionals - thru 30's
If you have any questions or would like to know more, email Rev. Jennifer Mullins, the Youth and Young Adult Pastor here at Gayton Baptist: jennifer@gayton.church/ 804-405-7187
Weekly Opportunities
(Note: Worship Gathering is offered twice.
This is the same service so you can choose which time is best for you.)
Sundays
9:00am: Worship Gathering – Worship Room (upstairs)
10:08am: Bible Study classes at this time for all ages.
Two class sessions per semester. You can find the class selections at gayton.church/adults or at the church entrances.
11:00am: Worship Gathering – Worship Room (upstairs)
Sundays
(New night - beginning October 8)
7:30 - 9:30pm: Young Adult LifeNights
Sharing, Friendship, Bible study, Worship, Prayer & Plan-making!
Upcoming Opportunities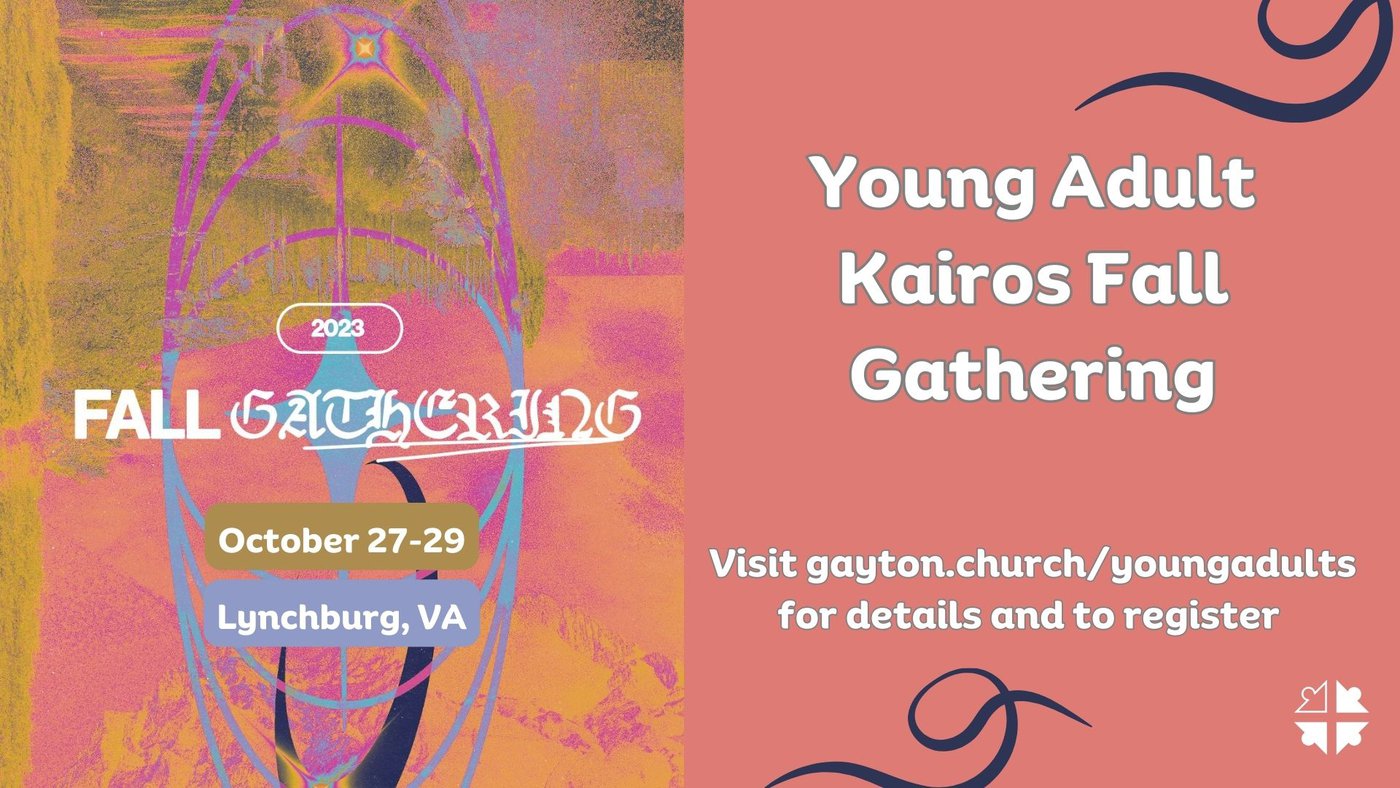 Young Adult Kairos Fall Gathering
For Who? Young Adults & College students
(ages 18- twenties)
What is this? A Fall Retreat
A weekend of worship, breakouts, Bible study & fun community time with young adult groups from across the state.
When? October 27-29
(Depart Friday, 4:30pm w/dinner stop — or young adults can drive up from where they are and meet us there that evening / Return Sunday, 3:00pm)
Where? Eagle Eyrie Conference Center, Lynchburg, VA
(Our group stays in a lodge together.)
Why? To retreat and spend time with God; and to grow together in community.
How?
Cost: $120 per person (covers lodging, programming, 2 meals). Extra money for meals on the way up and back is separate.
Pay the amount when you sign-up. Payments are non-refundable.
Sign-up by/before Sunday, October 8
When you sign up, indicate whether you are meeting us there or needing to ride up with us in a van from Gayton.
Please give your best cell number and email to receive more detailed info. Details of the retreat & "what to pack" list will be sent out to those going - the first week of October.
---