ARE WE OPEN? YES - LIMITED OPENING.
We will be open every other Tuesday from 12pm until 1:30pm. It will be limited service with drive-thru and pre-packed bags of groceries. We will be following guidelines and will be wearing gloves and masks as we serve our guests.
You can get in contact with Care Ministries/Food Pantry at care@gayton.church or call 804-476-0632
An additional resource is Feedmore 804-521-2500
RECENT FOOD PANTRY UPDATE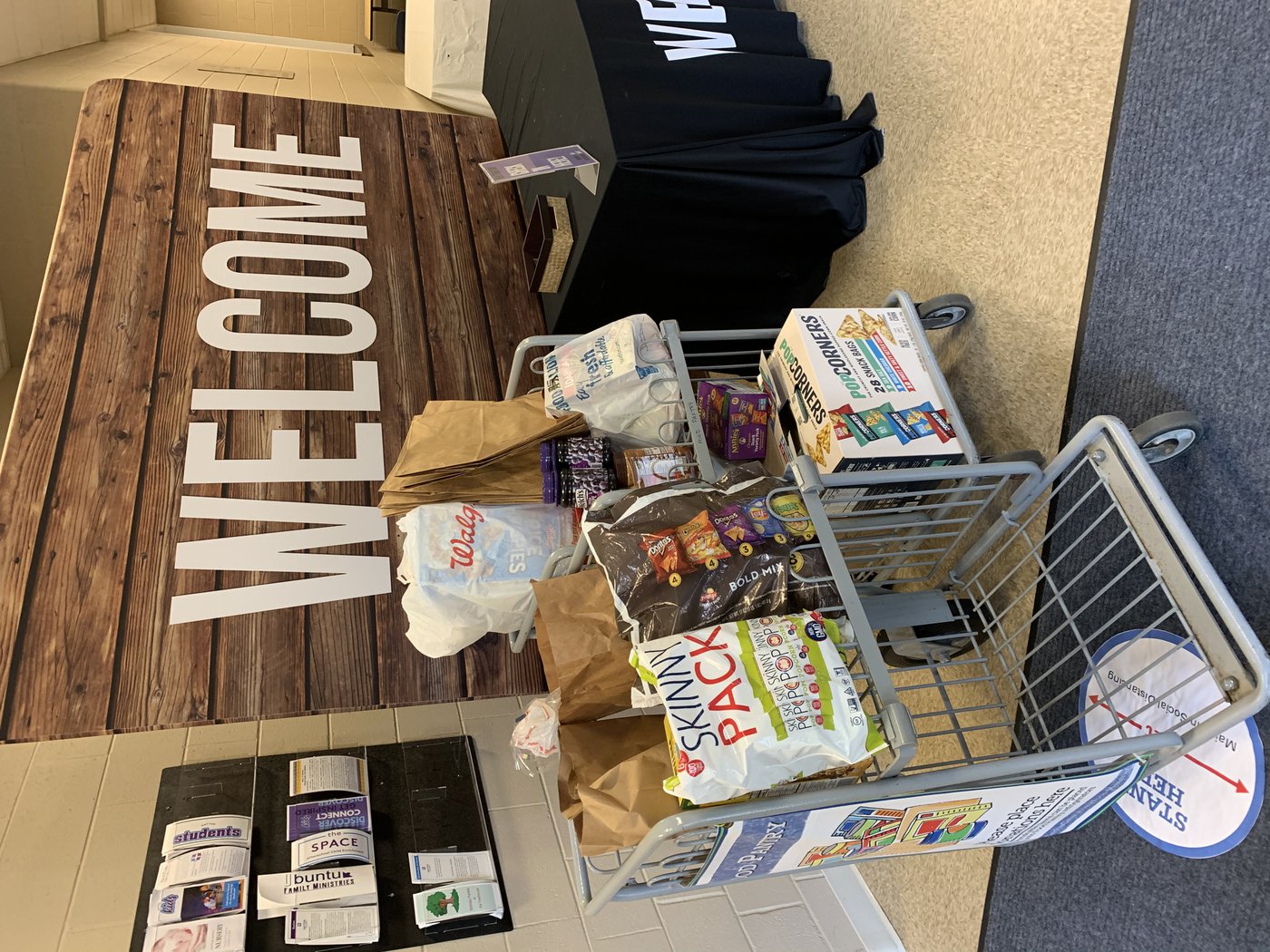 Tuesday, Oct. 20, 2020
It's a true blessing to see how our pantry and church help those in need. We have a lot to be thankful for this past couple of weeks:
Kroger donated gift cards for the purchase of Thanksgiving turkeys
Our very own Kids' Ministry is hosting a Thanksgiving food drive
Clay Tompkins donation of eggs
Return of a past volunteer
Outpouring of donations for both the food pantry and Carver families
We hosted 29 families this week with 4 deliveries, 4 Connors Heroes and 1 new family.
PRAYER/PRAISE REQUESTS
One of our volunteer families whose daughter is facing a very serious medical condition and has a newborn baby. Their daughter lives out of state where they are with her. Please pray for strength and healing for the family and wisdom for the medical team treating her.
Pray for the upcoming Thanksgiving and Christmas holidays as we prepare for the celebration of each with our families.
Praise for the overwhelming support of our ministry from our community.
UPCOMING EVENTS:
We will be closed Election Day (Nov 3) due to Gayton Church being a voting location
Carver Food Drive Thursday, October 29
Thanksgiving Blessings Tuesday, November 17
Begin preparations for Christmas (opening Dec 1, 8 and 15)
MOST NEEDED ITEMS:
Cereal
Crackers
Canned Vegetables
Pasta Sauce
Thanksgiving items (sweet potatoes, mashed potato mix, stuffing, cranberry sauce)
We sincerely thank everyone!
-Mike, Amy and Carolyn
Visit the Care Ministries page to access contact info and other details...
---