VBS 2020: ROCKY RAILWAY | JUNE 22-26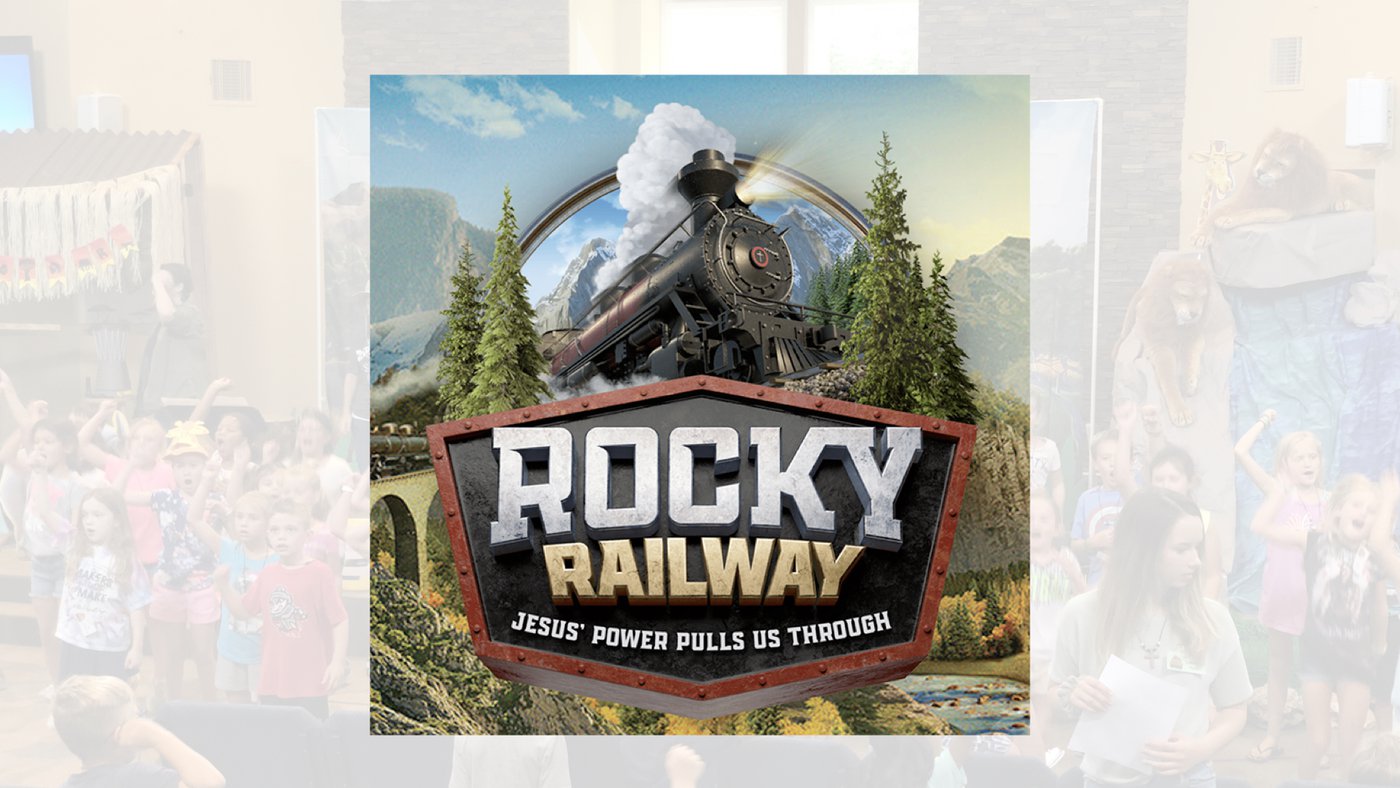 VBS KIDS REGISTRATION
VBS registration is open for Gayton Kids, AGAPE, SPACE, AND QUEST Kids (beginning March 1).
*Registration opens to the community at large April 1
Gayton Kids Ministry is excited to present Rocky Railway Vacation Bible School June 22-26, 2020 from 9 am to 12 pm at Gayton Baptist Church in Henrico.
Each day at Rocky Railway VBS, kids track through field-tested rotations that reinforce relevant Bible Points and immerse kids in new adventures. Prepare for the day's adventure by singing fun songs and meeting adventurous Bible Memory Buddies at Sing and Play Express! Experience each Bible story with all five senses in Bible Adventures. Dig into surprising and authentic discoveries at the Imagination Station. Play high-energy games like like On Track to Splash or Tunnel Run at Loco Motion games. All the Crews come together to eat snacks that connect with that day's key Bible verse at Chew Chew snacks. Watch films about real kids living out their faith in really cool ways at Kid Vid Cinema. Wrap up with music, drama, science experiments, and more at Rocky Wrap Up.
VBS LEADER REGISTRATION
Calling all Vacation Bible School 2020 Leaders to the ROCKY RAILWAY!
If you are interested in serving with Vacation Bible School 2020, please see info and sign-ups below.
-Preschool roles are designed for leaders entering 7th grade and older
-Assistant Preschool leaders are designed for leaders entering 6th grade only
-Nursery roles are designed for adults and those leaders entering high school and older
-Elementary roles are designed for those entering 8th grade and older
-Stage Team - please contact Kim to sign up for a stage team role
Online training is provided by Hillary in June. Training and paperwork will need to be completed prior to serving.
All volunteers 18 and up need a Background Check on file.
All volunteers need a Kid Min Volunteer form on file.
Contact Kim Lee with questions here or email at kim@gayton.church
Signup to Serve Elementary Kids
VBS REGISTRATION FOR KIDS
VBS is an exciting time for your kids to have fun learning about the Bible and Jesus' love for them!
Each day at Rocky Railway VBS, kids travel through large gatherings, stations, and games that reinforce relevant Bible points and immerse kids in the adventure of the Bible.
VBS is June 22-26 and is for 3 year olds through rising 5th graders.
ELEMENTARY KIDS: NOT YET OPEN
PRESCHOOL KIDS: NOT YET OPEN