Client Testimonials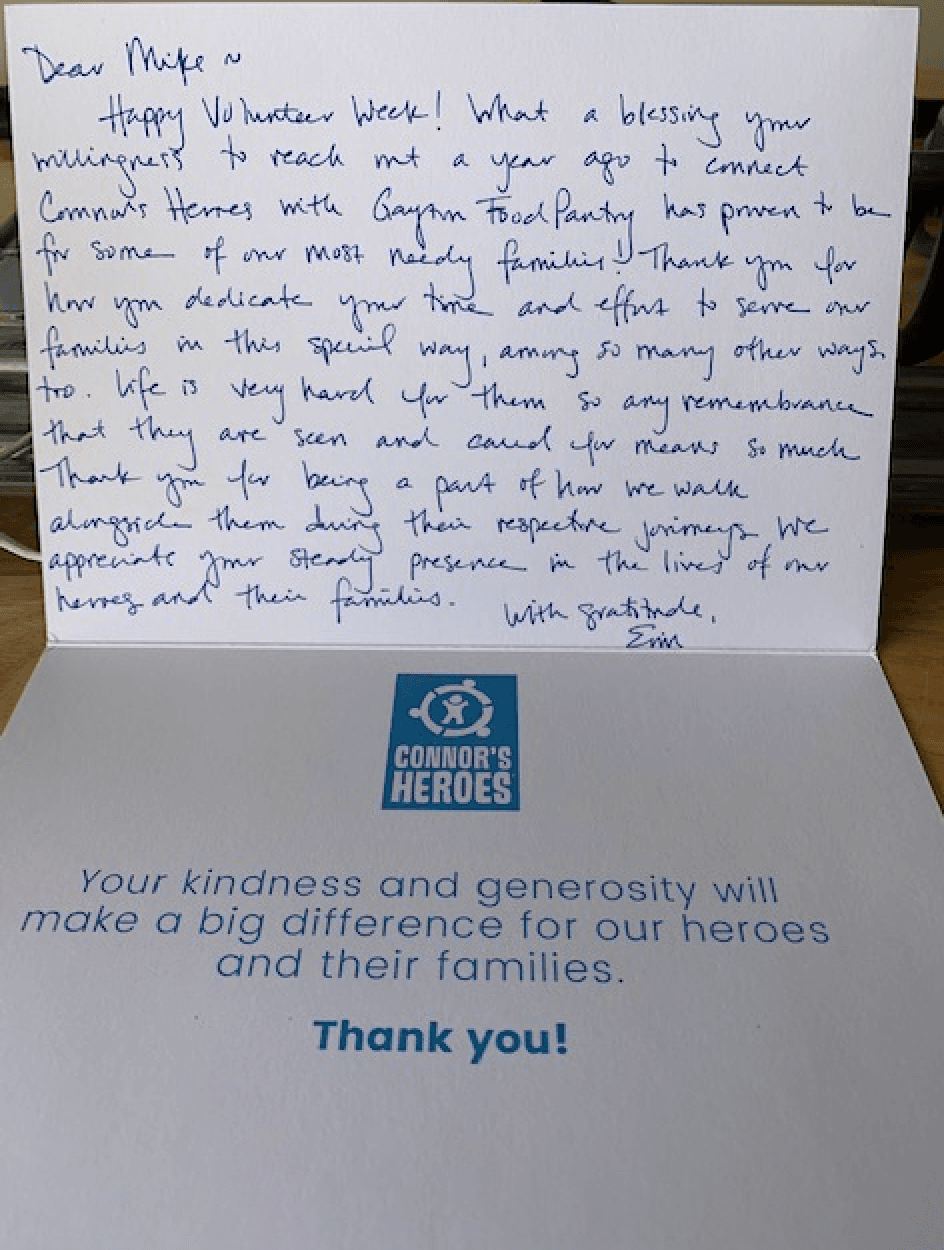 ---
Gayton Food Pantry has been a consistent source of help and support to some of our local families most in need over the past year. These families have faced added challenges, due to covid, on top of already complicated lives as a result of pediatric cancer diagnoses and treatment, whether through job loss, separation from family abroad and isolation in general. We are very appreciative of the Gayton Food Pantry team for sharing your resources to bring needed nourishment and extra warmth and blessing to our families. To be remembered and seen in this way means so much to them.
- Erin from Connor's Heroes
---
I would like to thank my dear friends at

Gayton Care Ministries

for their prayers and donation for my nephew! You and this Ministry have been a support line to many over the years, including me! I am so blessed to have a support group that is truly doing God's work! I love each one of you, and may God always give you the desires of your heart!
...... One of our guests
---
Better2gether provides support services to families of children with rare and complex medical illnesses. The past year has been nothing short of devastating for many of our families, however we have been able to provide a bright light through our partnership with Gayton Baptist Church's Food Pantry ministry. Over 24% of our families became food insecure as a result of the pandemic. Gayton Baptist is providing much needed support to families that would otherwise go without the necessary food and supplies to care for their family. We are excited to further our partnership with the Care Ministries team and look forward to seeing the ways this ministry blesses families in RVA.
---
---