Marcia Barber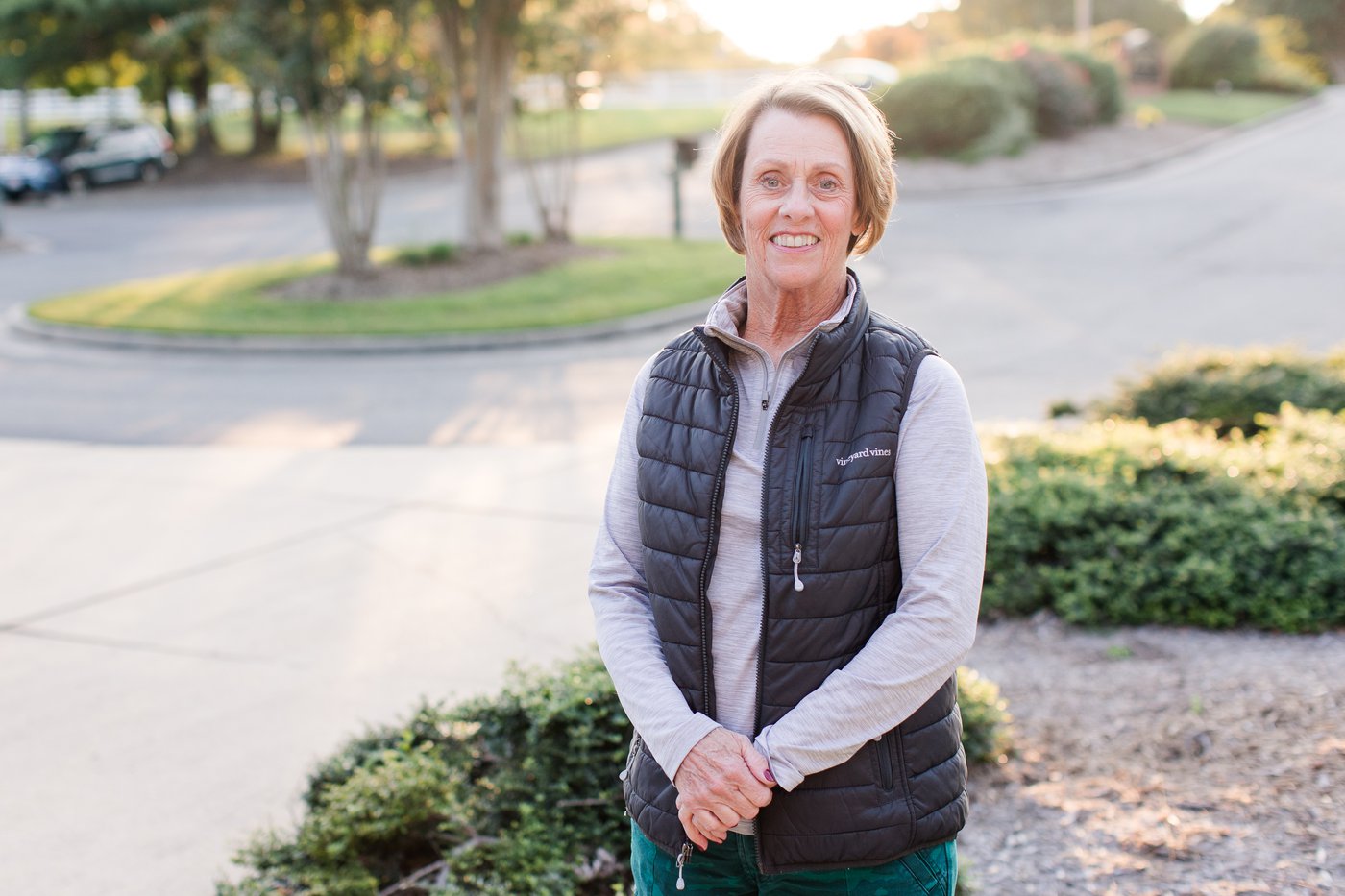 A native of Tennessee, I am a preacher's daughter, baptized by my father at age 11. A career advancement opportunity for my husband brought my family to Richmond in 1991. We visited Gayton about six years ago and realized we found our church home.
After 28+ years in the insurance industry, I retired two years ago. My most recent position before retirement was Regional Sales Manager, supervising a staff in six states. I am a licensed insurance agent, a Certified Insurance Counselor, and a Certified Insurance instructor for Virginia Bureau of Insurance. I served in many capacities within the industry including President of Insurance Women of Richmond and State Director of NAIW. I have also served terms on the Board of local youth soccer organizations and our local HOA.
At Gayton I sing in the choir, am a member of the Connections class and Tuesday Ladies Bible Study. I am currently serving on the HR Task Group and an ad hoc committee to evaluate facility usage. I have been the Volunteers Coordinator for Jazz Nativity for the past two years. My husband, Mike, and I have enjoyed serving on the couples' mission trip to the Eastern Shore for the past three years. We have been married almost 49 years and have three adult sons and three special "daughters". We are the very proud grandparents of five grandchildren.
Kandra Brummett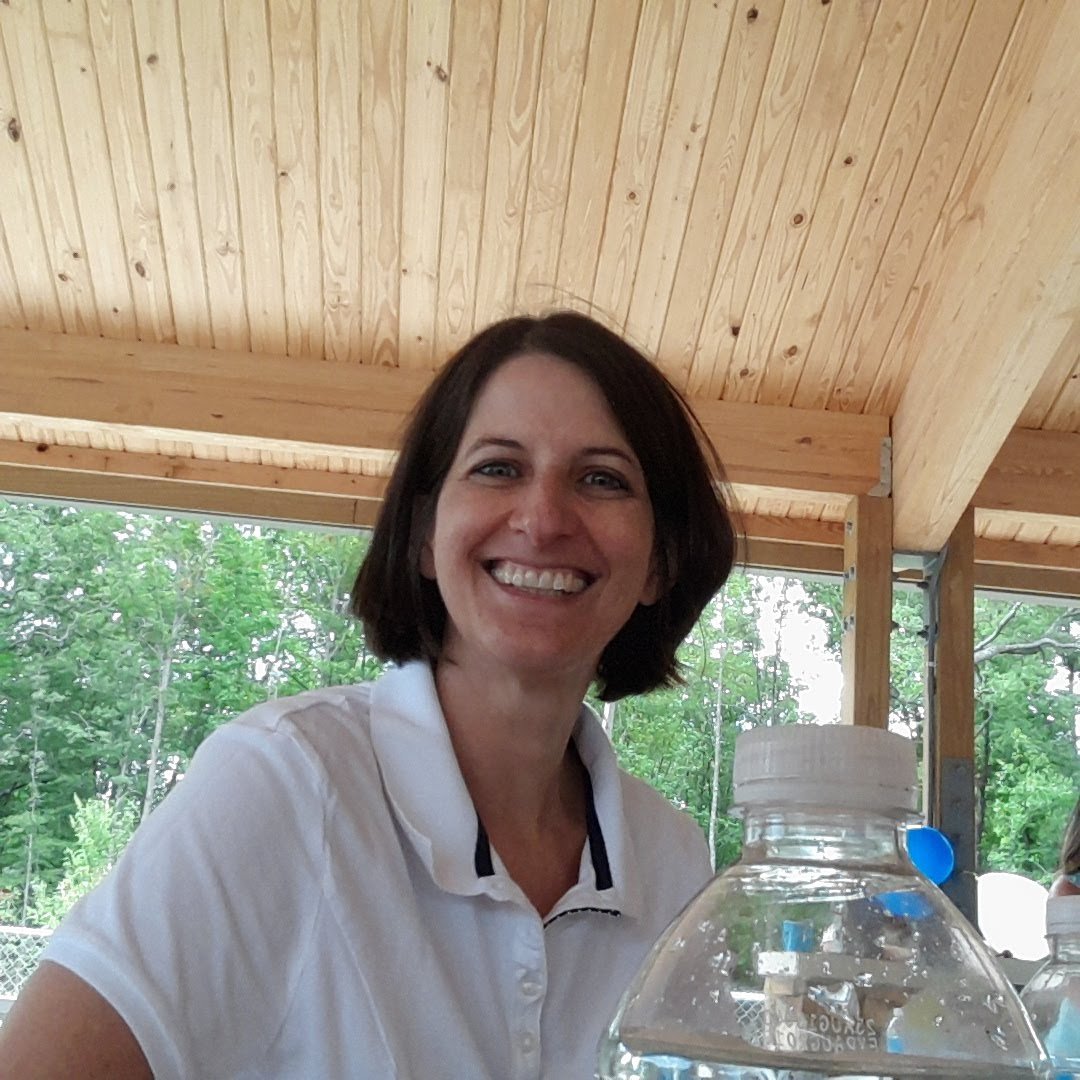 I have been a member at Gayton for about eight years. I currently serve as a Deacon and on the ministry team at Sunrise Villa Assisted Living. You can usually find me worshipping in the Celebration service.
I am a native Richmonder and a graduate of Longwood College. I work at John Tyler Community College as Graduation Coordinator. My favorite pastime is relaxing with a book and a cup of tea.
Tom Burgess - Vice Chair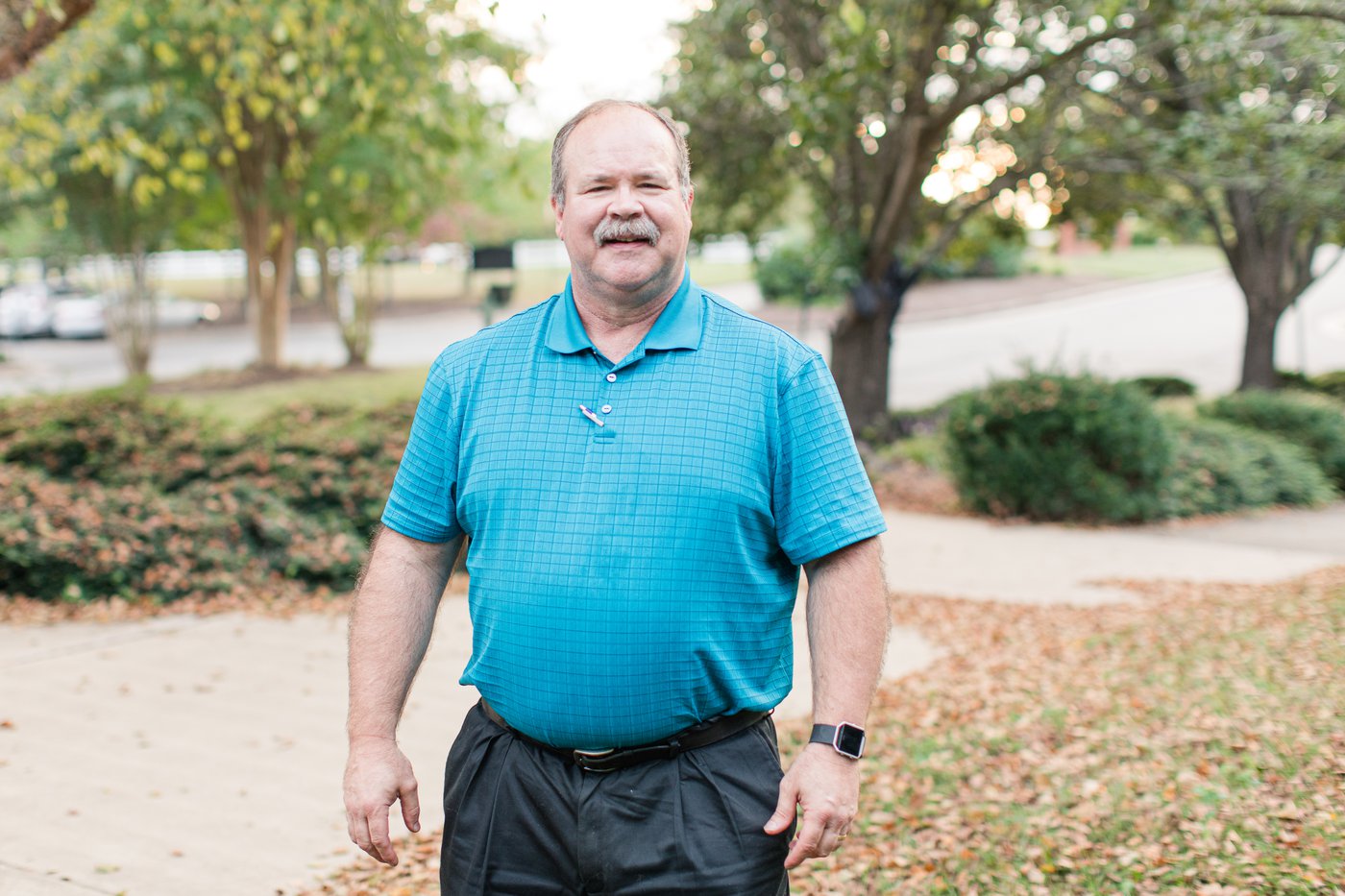 My name is Tom Burgess. I have been at Gayton for more than 20 years, and it is a part of my life. My wife and I have four children, and they all grew up in Gayton. I have been involved in different things at GBC including a mission trip to Cuba, deacons, teaching Sunday school and Bible study, and now being a member of the Servant Leadership Council. One of the things that is vital to me is trying to understand God's will in my life, and talking with others about how they see God in their life. I know life isn't always as we planned, and I keep working to understand his will. When I lead a Bible study, usually within the first 5 minutes I say, "Jesus, what are you trying to say to me here in this passage?" The reason is that while his will is always supreme, at times it takes a lot of praying, talking with brothers and sisters, and humility to try to sort it out and live it. That is what is important to me.
Marybeth Essex - Chair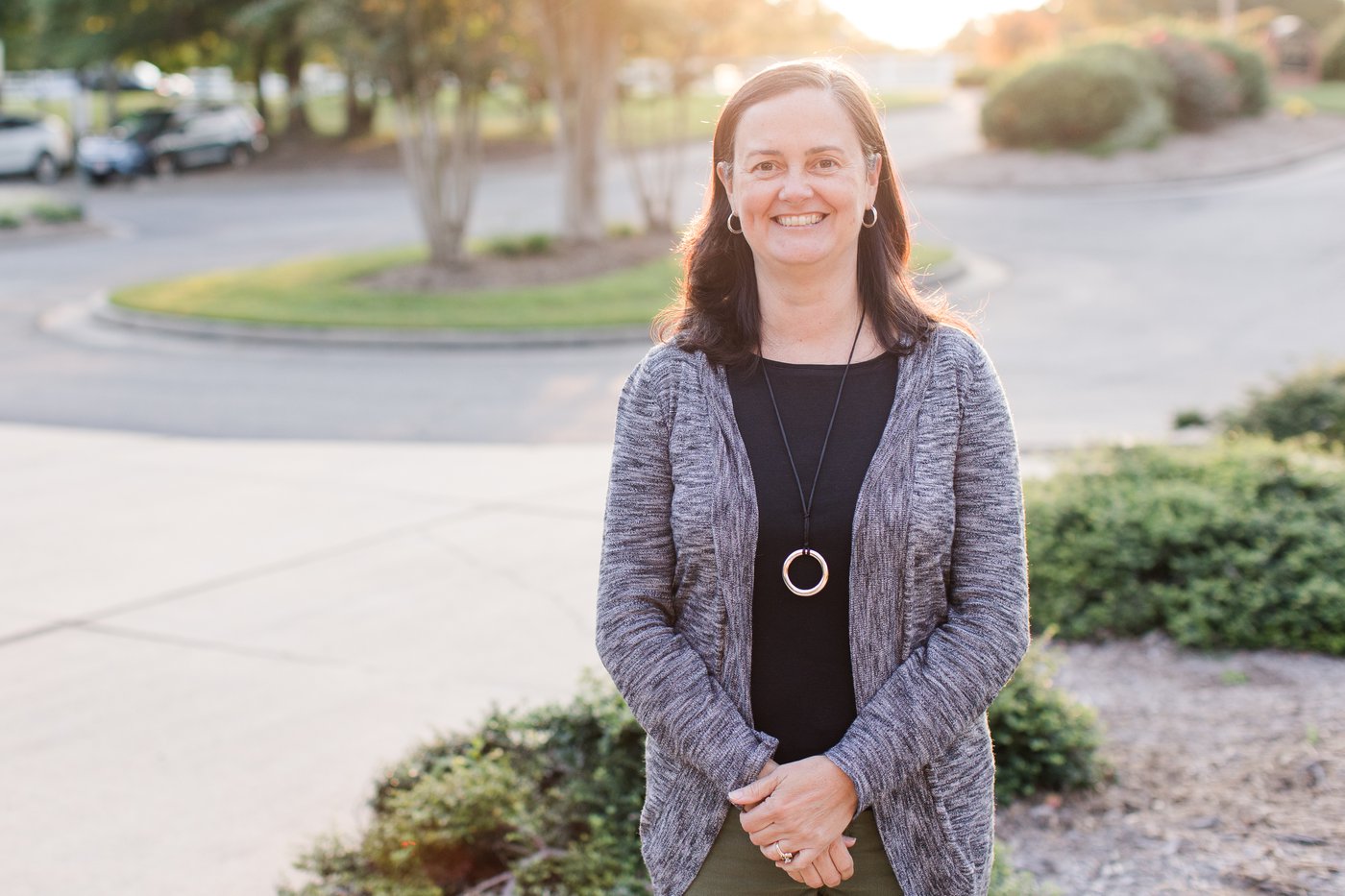 I have been a member of Gayton since 2006. My husband, Jay, and I have been married for 28 years, and we have two children. Megan just graduated from JMU, and Sam just finished his first year at Christopher Newport. Both children have grown up at Gayton and are also members.
I am a graduate of JMU with a degree in English and Education. During my teaching career, I have taught a variety of ages from preschool (at AGAPE) through high school. Since 2014, I have been employed as the Director of a daily preschool program at another local church.
At Gayton, I have served as chair of the AGAPE/SPACE/Quest Board, as a Deacon, on the Nexus Guest Services Team, with the youth, during VBS, on the youth renovation team, the youth pastor search team, and mission trips to Panama. Jay and I facilitate a couples' small group and value the lifelong relationships developed by "connecting small."
Doug Hall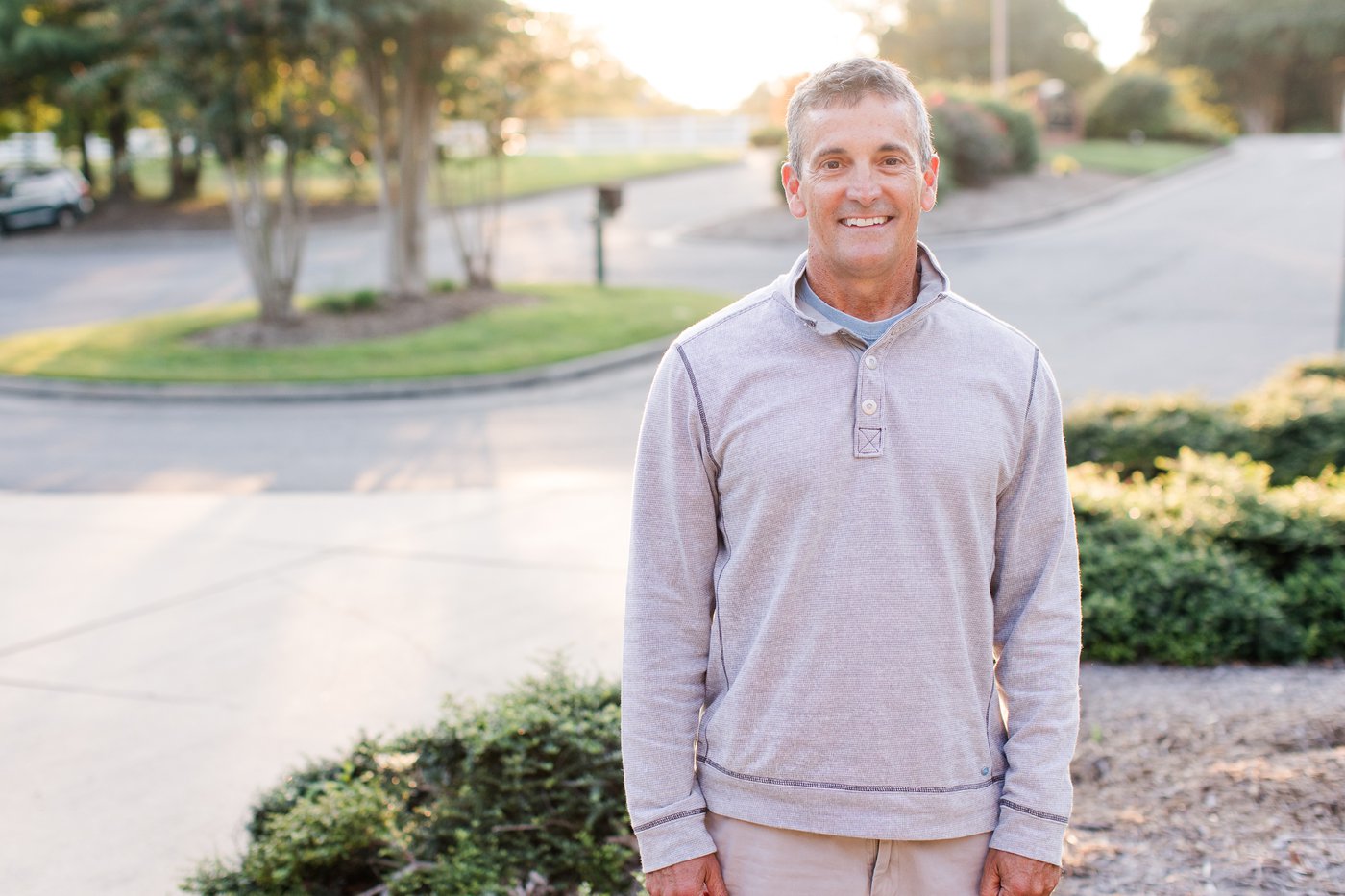 I have been a member of Gayton for over 20 years. My wife, Ferebee, and I immediately felt welcome when we began attending Gayton. At that time, our daughter, Casey, and twin sons, Cullen and Hampton, were very young, and it was important for us to find a nearby church home. The love and kindness Miss Becky and the other volunteers at Gayton provided our children have had a lifelong influence on all three of them. Casey is now married to Brian Pulsifer, and we were recently blessed with our first grandchild, Farrah. All three of our children work in the Richmond area.
I am a Virginia Teach graduate and Hokie for life. After 12 years of public accounting at Ernst & Young, I joined a local audio-visual company named Whitlock, and served in a number of leadership roles util retiring as the CEO this past February. Although Ferebee and I have had to postpone our retirement travel plans, we have enjoyed the time with family, especially with our granddaughter.
I have been fortunate to serve at Gayton in a number of roles including the Servant Leadership Council, Deacon, and several committees. I have participated in weekly Gayton men's breakfast Bible study meetings for several years and cherish my time with my church buddies.
Michael Jeuick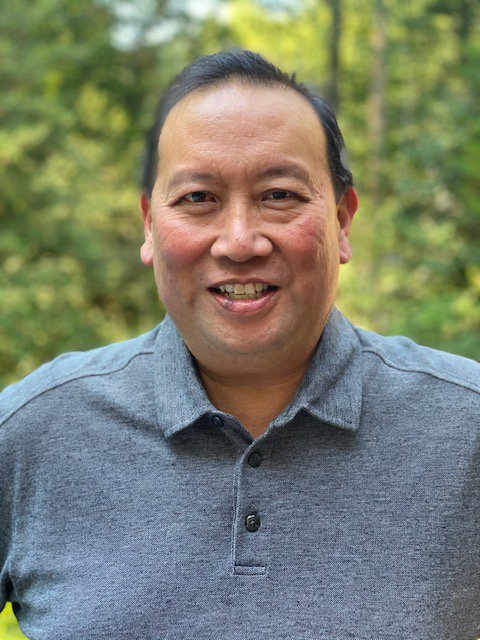 Hello, Gayton! My name is Michael Jeuick.
I live in Hanover County along with my wife of 28 years, Kristen, and our 4 children: Michaela , Kyleigh, Madelyn, and Zack.
For the past 30 years, I have had my own marketing company which helps other businesses with their corporate brand recognition. My family and I have been members of Gayton since 2010. Both my wife and I have served as deacons and various search teams. My children have been involved in the youth group as well as volunteers for Kids Min.
Scott Johnson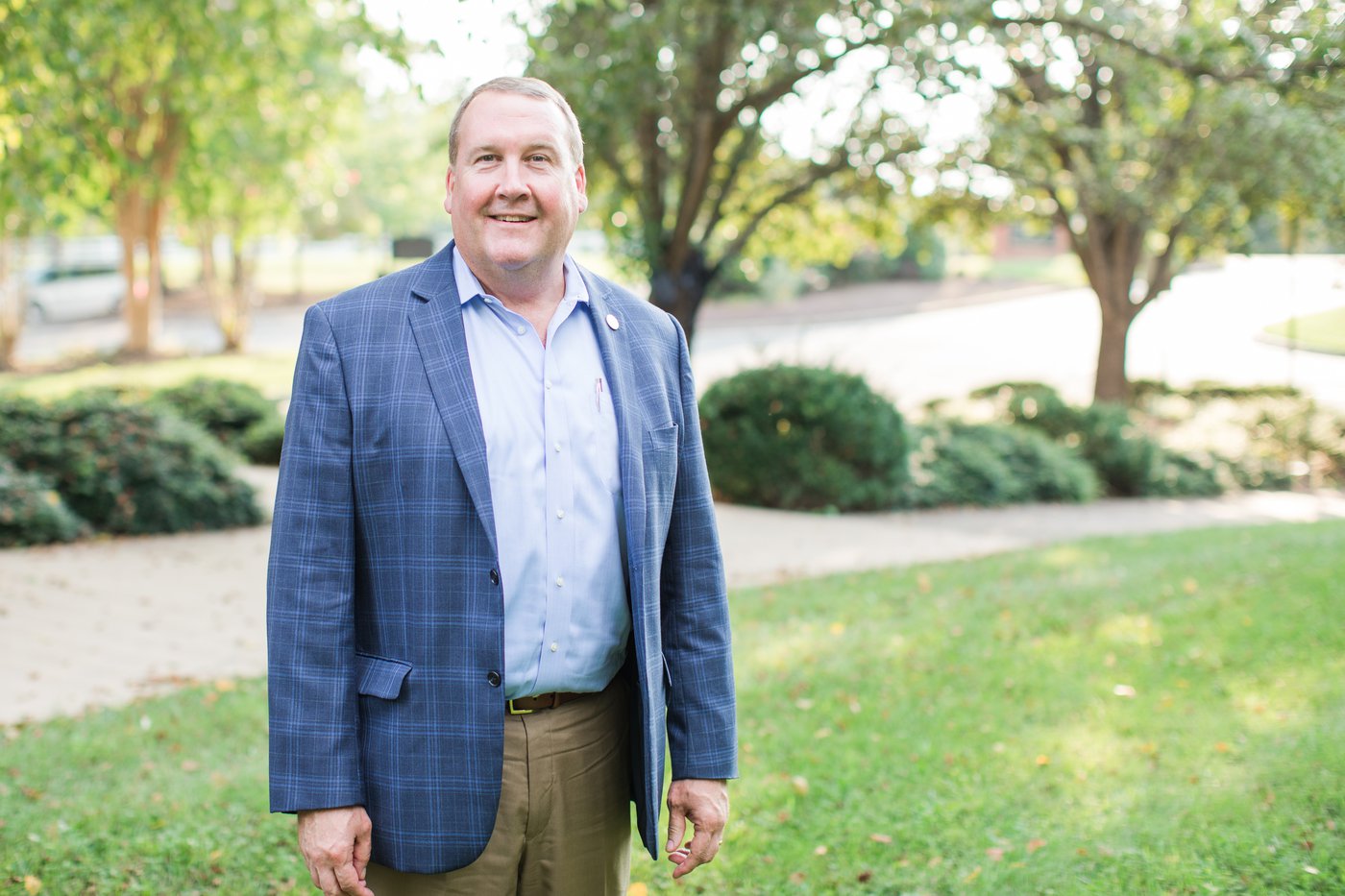 After graduating college and law school at the University of Richmond, my wife Sharon and I built our home in Montpelier. We joined Gayton in the mid 1990s and have raised two daughters, Amanda and Sarah who are also members of Gayton. I have served in a number of capacities at Gayton including coordinating youth mission construction trips, being ordained as a deacon, serving on the initial SLC, serving a trustee to now chairing the SLC. In recent years I have coordinated the couples mission trip to the Eastern Shore of Virginia where we serve veterans and their families. The people on the shore are great as are their needs. I have built lasting friendship with those we have served. It is amazing how renovating a bathroom, building a handicap ramp or even a fresh coat of paint can bring so much happiness and reward. I enjoy the outdoors as an avid black powder hunter or catching a few bass out of our pond. 2019 has been a big year for our family with my youngest daughter graduating nursing school from the University of Michigan to my oldest daughter marrying her college sweet heart, Christian, from William and Mary.
Karen Mitscherlich - Secretary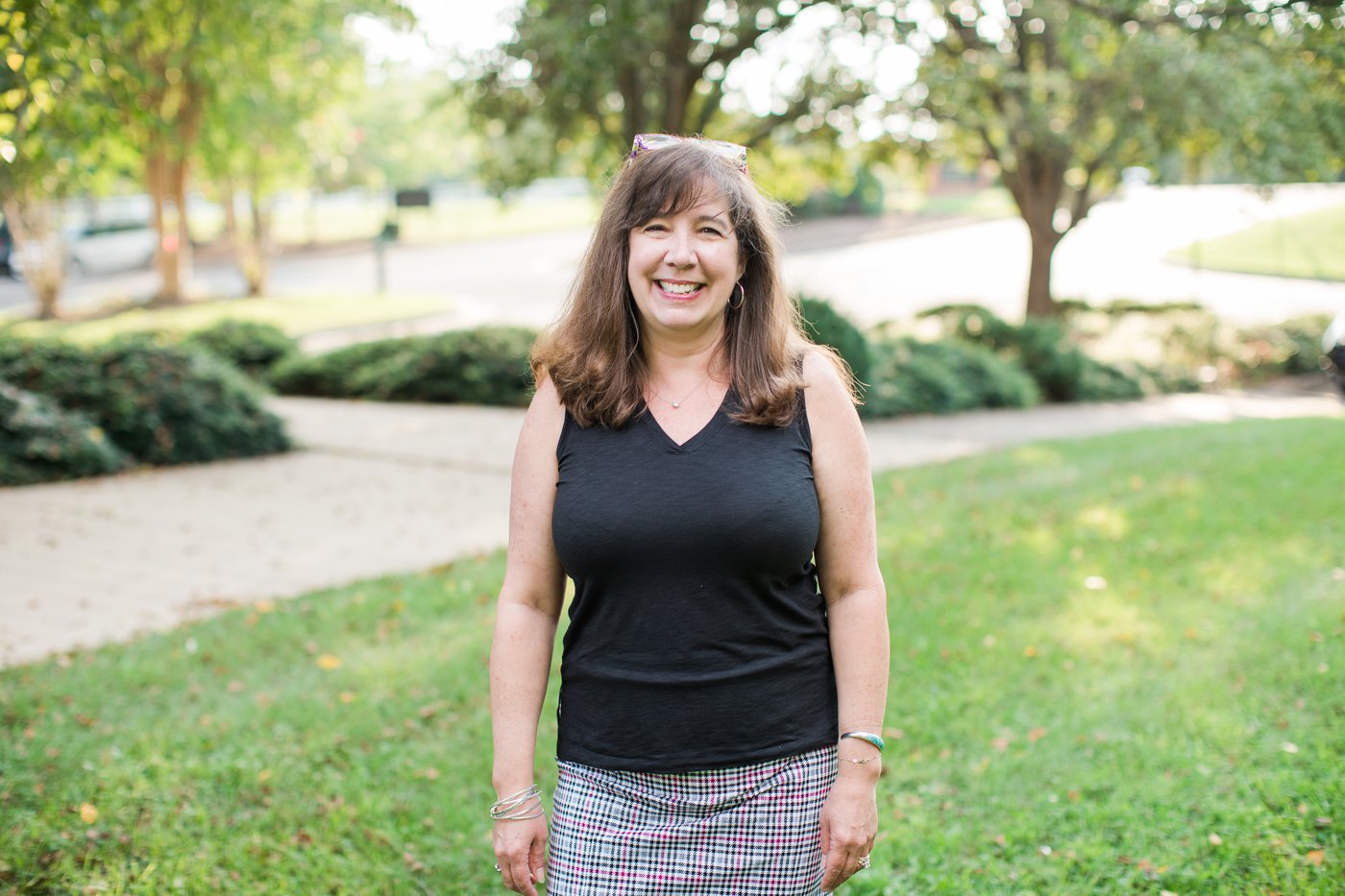 "Trust the Lord with all your heart" (Proverbs 3:5, NIV) - no matter where the Lord leads, He is always with me every step of the way!
At Gayton since 2004, I am currently serving in the SLC and DTG. Through the years, I have been involved in small groups, preschool/kids, the food pantry, Wednesday nights, "Godspell" and "Jazz Nativity", as well as served in the Gayton class of Community Bible Study as Core Leader, Technical Director and Coordinator. A Virginian for most of my life, with an undergraduate degree from JMU and a graduate degree from UR, I traveled extensively as a consultant for IBM before becoming a stay-at-home mom. I am now a part-time Administrator for another local church. My husband, Bernie and I have one adult son, Ryan, who lives and works locally, and two daughters, Grace and Kate, who are still at home.
Thomas Sprouse
My wife (Suzanne) and I joined Gayton Baptist Church in 2005. We have 3 boys, Fisher 15, Tucker 12, and Ford 9. I grew up at Cool Spring Baptist Church, where I accepted Jesus Christ at age 8. I enjoy attending many different churches to hear The Word. I have been blessed to serve on the Tool Box Ministries, Pastor Search Committee and STG. I think, ultimately, we need to reach those who don't know Jesus - and remind them that Mathew 7:7 says Seek and You Will Find- not might Find! The church should offer resources and guidance on this spiritual journey. I am humbled and honored to be considered for the SLC. I will do my best to honor Him who we serve!
Melissa Strong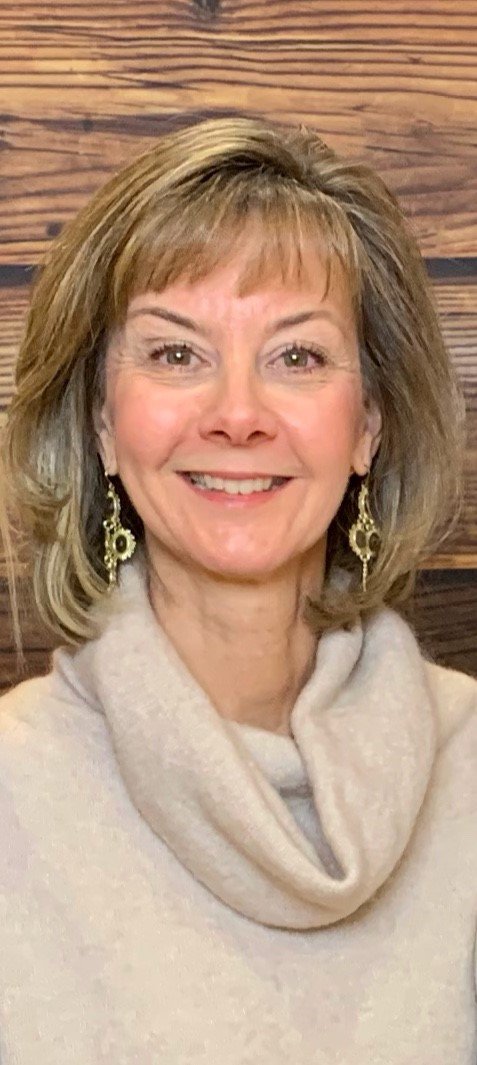 I grew up in the Baptist Church and accepted Christ as Savior in childhood. I have been a member of Gayton since 2008 and was an administrative staff member from 2009-2016. Previous work experience includes inventory management, forecasting and international customer service management in the chemical industry. I most enjoy spending time with my husband, Wes, our two daughters, Amanda and Emily.